The biggest tech event of the year, CES brought stunning new health technologies to the stage. Let me show you the most promising new gadgets, sensors and wearables in medicine!
CES & the latest trends in tech innovation
For geeks and gadget-lovers the year does not usually start with the 1st January, but a couple of days later, when CES opens in Las Vegas. It is even more exciting this year, since the exhibition celebrates its 50th anniversary – so it is obviously bigger and better than ever before.
It's almost impossible to collect and analyse every novelty appearing at the fair, and I'm certainly more interested in the coolest health sensors and trackers than the announcement of T-Mobile making customer bills much simpler (although that's relevant, too), but there are some palpable trends. Here are the two most important.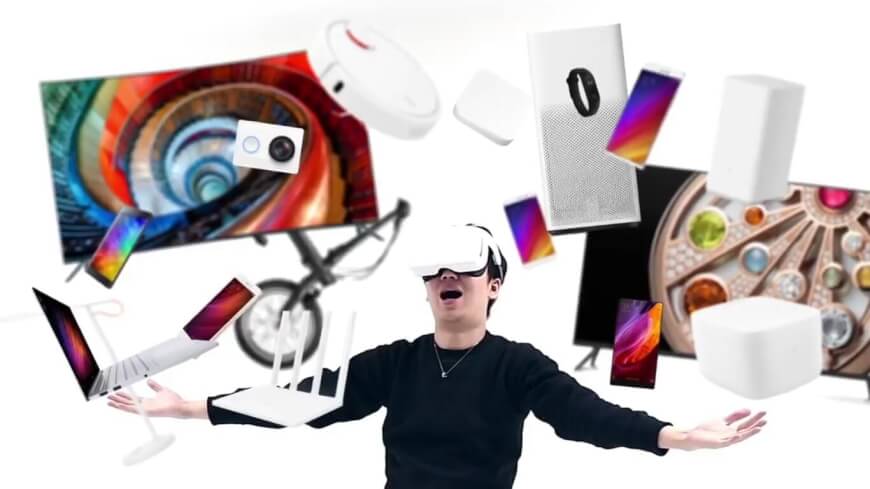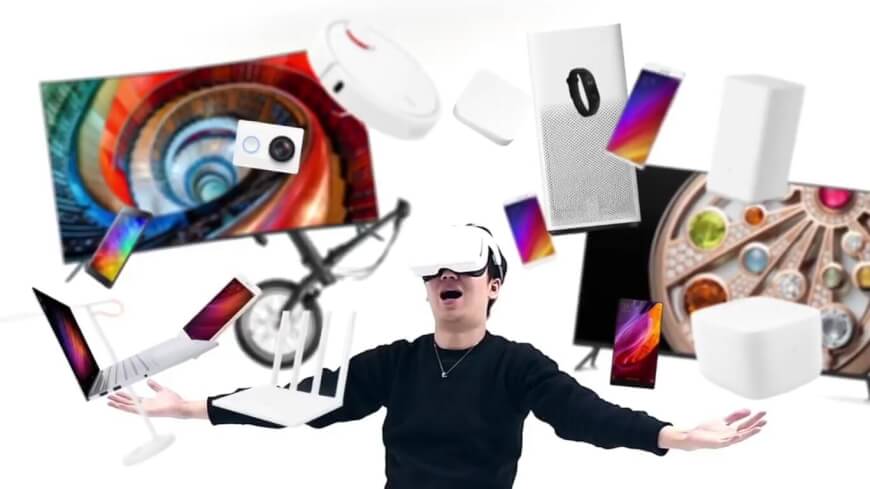 Tech companies and start-ups jumped eagerly on the 'smart'-train, so your phone's sensor might actually tell you which strawberry is sweeter or what is hiding in your fridge, but I do not think that creating smart apps, gadgets or technology for the sake of data is enough. I believe that instead of the tech version of l'art pour l'art, companies and start-ups should rather strengthen behavioral change. So smart objects and apps do not only gather information about the users or the environment for the sake of data, but in order to (ultimately) achieve a better life.
Looking through the latest technologies presented at CES – I have to emphasize that not every product was introduced at the tech gathering, but they certainly get here the most attention -, I believe real innovation is missing. According to the most trending chart created by CES, one of the most used buzzword (next to spidermanhomecoming) was "upgrade". It is obvious, isn't it? Instead of impacting, long-lasting, real innovation, tech companies are mostly upgrading their already existing products. Which is also quite exciting and requires a lot of work, it just indicates more of a gradual than a disruptive process.
However, no matter how the big picture looks like, there are still truly inspiring and forward-looking innovations out there with great potential for medicine and healthcare.
No, apnoea is not an exotic snake type. It is actually a very dangerous health condition. It means that breathing stops periodically during sleeping. Apnoea might generate hypertension, heart disease, brain attacks, diabetes or somnolence. Neogia offers a smart solution for recognizing the problem and normalizing sleep. Its wearable, MOTIO HW detects sleep apnoea and improves sleeping quality via a personalized artificial intelligence that learns about the user.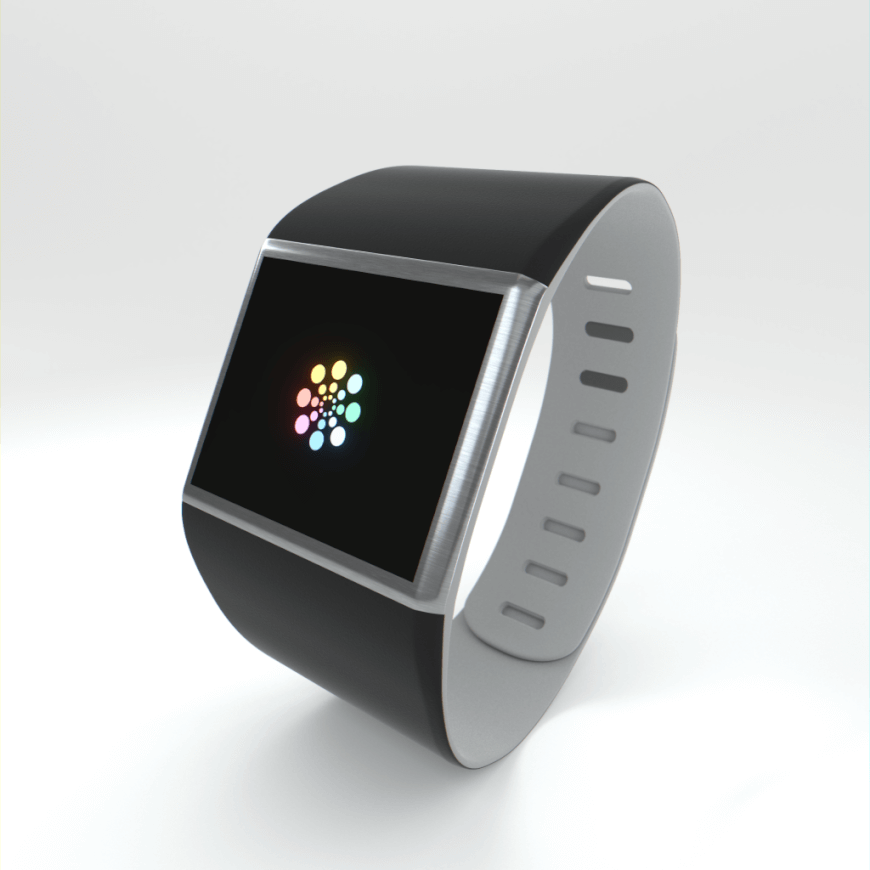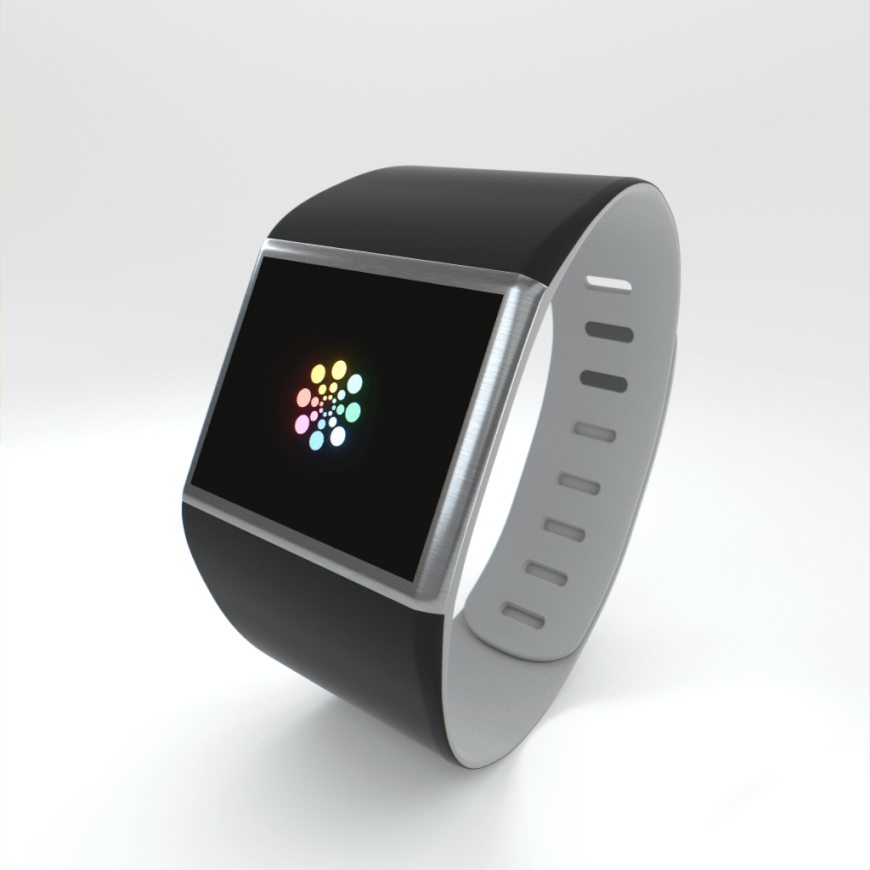 If you have a small child, you know how difficult it is to measure the sweet little baby's temperature. There are always some movements, plush animals or bodily fluids involved. Now, the struggle is over. TempTraq offers a patch-like smart device, which monitors body temperature 24/7. It continuously senses, records, and sends temperature data to mobile devices so caregivers can keep track without unnecessarily disturbing the child. It is amazing due to its double effect: it will calm the mom down, while letting the baby sleep.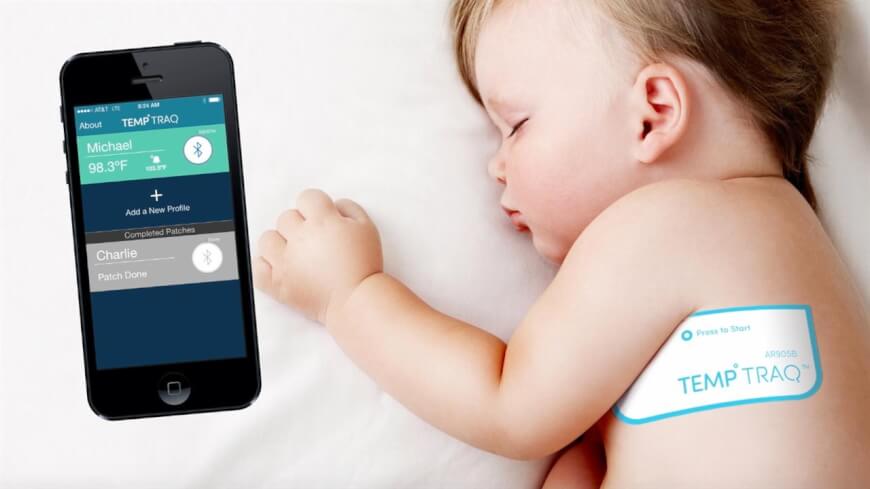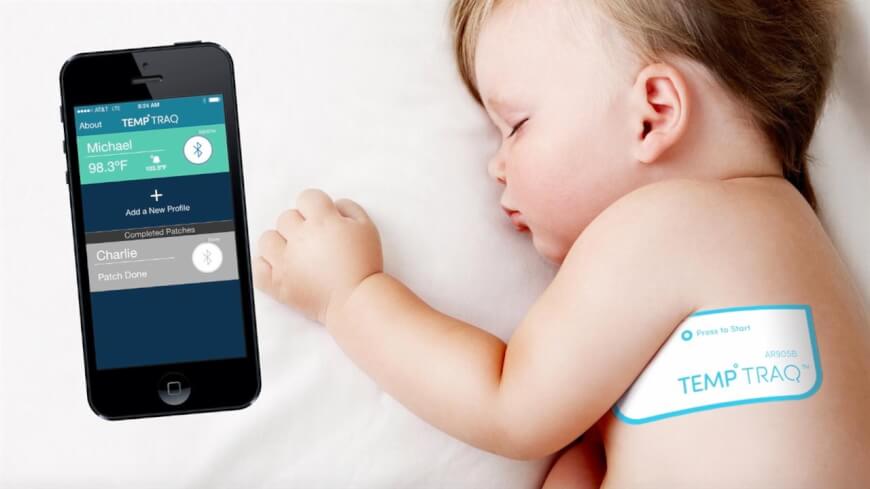 3) Chest strap to monitor your hearth
QardioCore promises a discreet as well as easily usable hearth monitor without patches and wires. The FDA-approved, medical-grade wearable uses sensors to record clinically accurate continuous ECG, heart rate, heart rate variability, respiratory rate, skin temperature, and activity data, which can be shared with medical professionals or synced to the free Qardio app or Apple's Health app on iPhone or iPad. It was first introduced at CES 2015, and the first batch of these smart and tiny chest straps will be shipped to their lucky users as early as April 2017.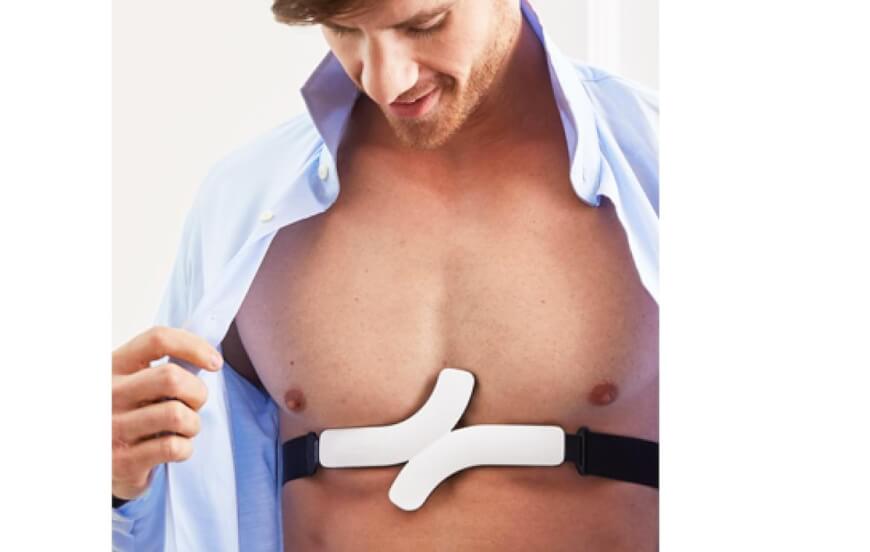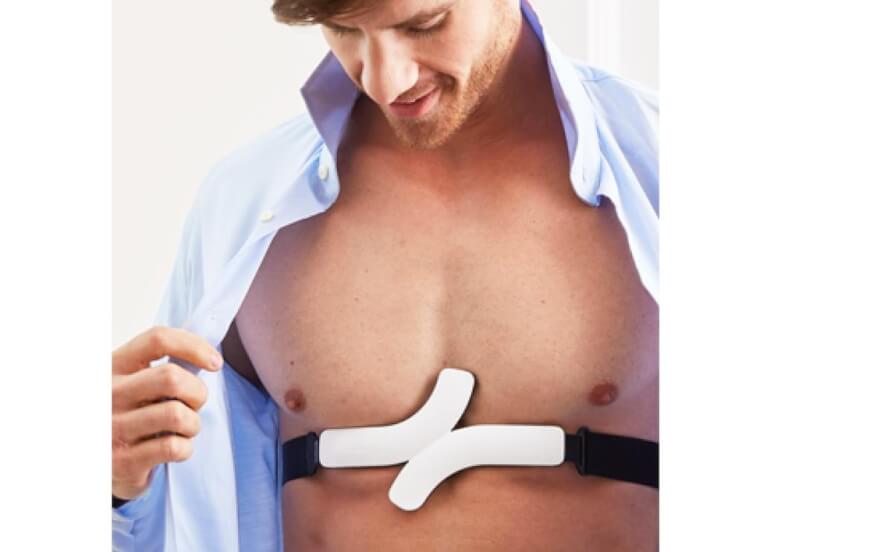 4) Mio Slice: if step count is not enough for you!
What if reaching 10 thousand steps a day is actually great for your annoying co-worker, Nathan, but bad for your health? Every single person has a different body in need of a personalized fitness plan and health solution. And Mio Slice wants to take that into account. At first sight, it looks and acts like a fitness tracker. It measures steps, calories burned, distance, all day heart rate and sleep. However, it adds to it its very own Personal Activity Intelligence (PAI) index. PAI provides you with a personalised target score which reflects your body's response to physical activity based on heart rate. It can reform the market of fitness trackers!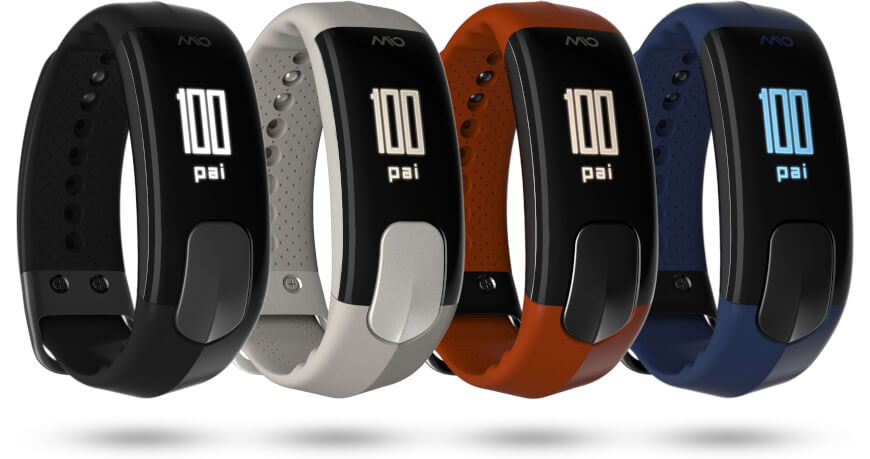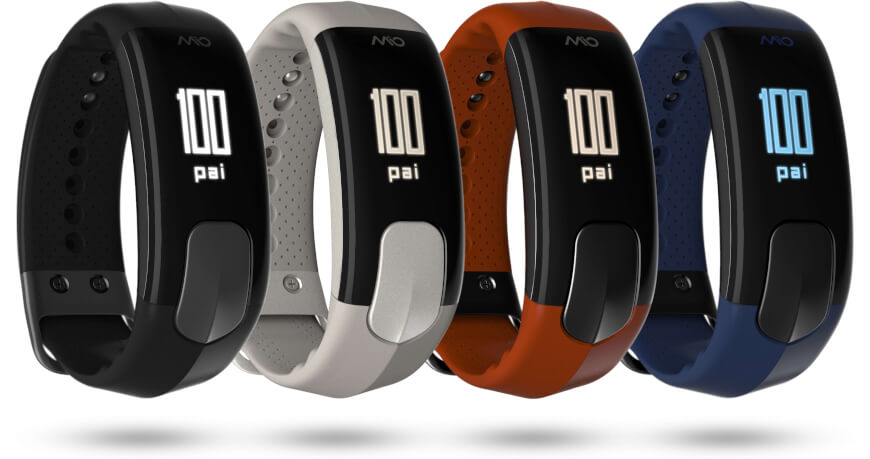 If you've ever been to any of the invisible exhibition series, you already got a limited impression how difficult it is to navigate through the world if you cannot see your surroundings. Aira is eager to help everyone who has problems with vision. Using a pair of smart glasses or a phone camera, the system allows an Aira "agent" to see what the blind person sees in real-time, and then talk them through whatever situation they're in. It would be a bit easier crossing a busy street, shopping for dinner or finding the light switch. You could even help the company by becoming their agent! Stunning technology!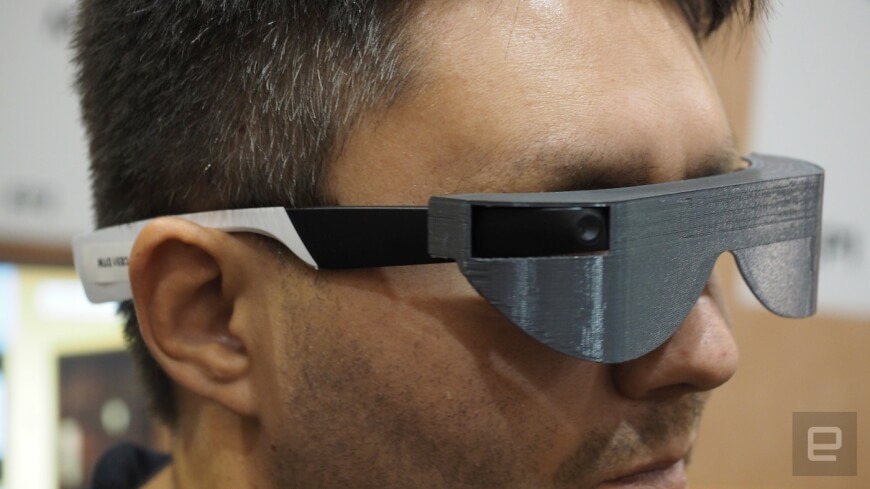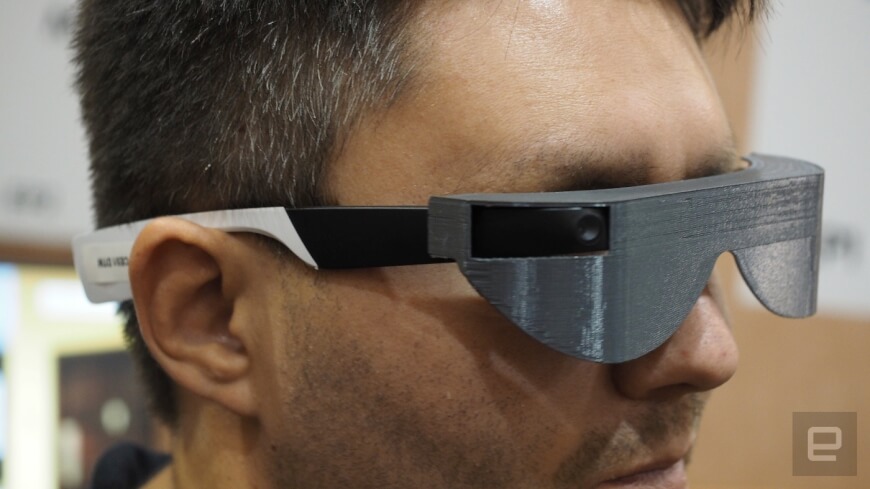 6) Keep calm and measure contractions
Expecting a baby comes with a lot of worries and stress. Is the little one healthy? Safe? Am I doing okay? Is my wife or girlfriend doing okay? Bloomlife wants to help every concerned parent-to-be out there. They developed a "pregnancy wearable", a patch with a small device that sticks to the baby bump and measures contractions by reading the electrical activity of uterine muscle. It sends the information to your smart phone and lets you read and interpret the data. This way, you can make a difference between false alarms such as Braxton Hicks contractions and the real thing. Also, one of the most awesome idea of the start-up is that you do not need to buy the wearable. Since it is useful for you only for a limited time, the company is leasing the product instead of selling it. Great marketing, guys!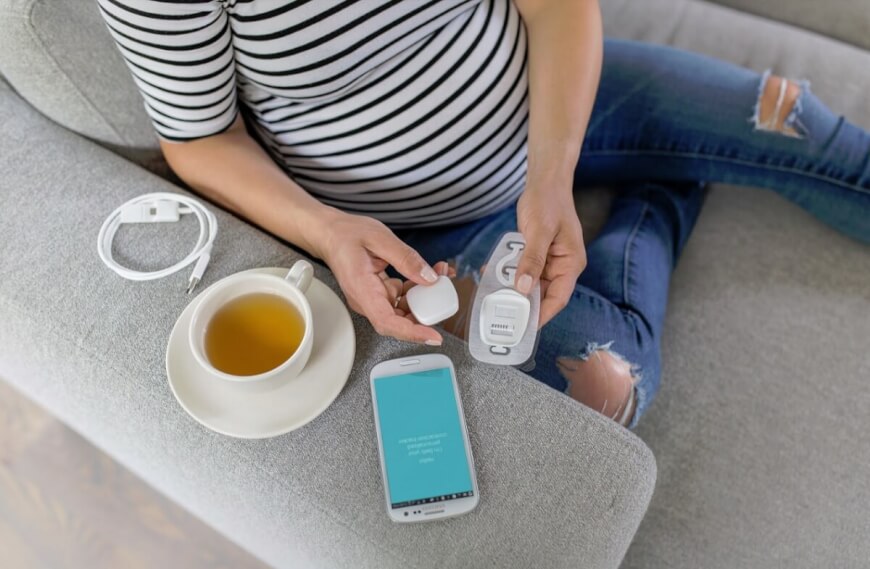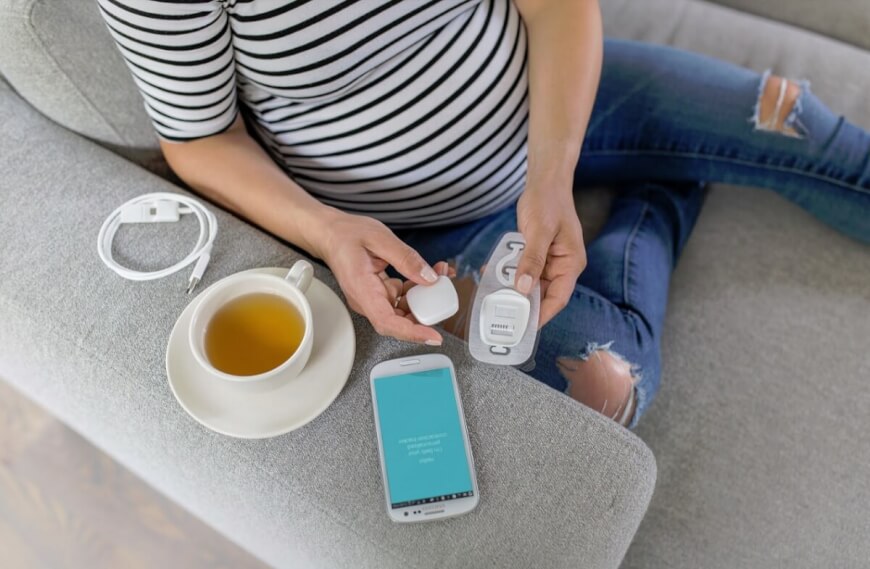 Credit: Source link