The 12th edition of Nairobi's popular Tribal Chic fashion show is set for February 4, 2023, with a total of 11 local and foreign designers set to feature in the show.
Local selected designers will make up the majority of the creatives and include KikoRomeo, House of Nato, Katush, Koki Designs, Deeper Dosaja, We are NBO, Studio Namnyak, and African Style Hub.
A brain child of Nairobi's five-star boutique hotel The Tribe, the annual fashion show will be making a return after a one-year hiatus.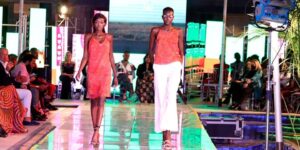 This year's showcase will be pegged on the theme of sustainable fashion.
"Consumers are increasingly conscious of the environmental impact associated with their travel and fashion choices. As Tribe, this year we are excited to host a showcase of sustainable fashion designers featuring their collections of clothes and jewellery created responsibly and with particular attention to the impact on community and climate.
"These conscious pieces are made from natural, eco-friendly and sustainable material," Shamim Ehsani, marketing director of The Tribe, told Nation.Africa.
Established in 1996, KikoRomeo is a Kenyan heritage brand credited with transforming fashion in the country by mentoring a number of designers and artisans over the years.
'KikoRomeo' focuses on creating longevity in garment by use of handmade and hand-dyed fabrics as well as hand carved trims sourced within Africa.
Iona McCreath, 27, is 'KikoRomeo's' current creative director, having taken over from her mother and founder of the brand Christine-Ann McCreath in 2018.
'House of Nato' was founded by Aulgah Nato and now incorporates his sisters as part of the brand's creatives. The brand creates style icons that embody effortlessly all aspects of femininity, sophistication and elegant ease.
'Katush' is a conscious and compassionate leisure lifestyle brand made in Africa, founded by designer Katulu Mwendwa.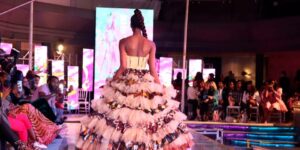 Based in Nairobi, 'We are NBO' is a handmade jewellery brand using heritage craft to make contemporary covetable bijouterie. The brand works mostly with recycled and upcycled tools and materials salvaged from waste stream, such as recycled brass, wood and bone. The bijouteries are then 24k gold plated.
Started in 2009, 'The House of Koki Designs' first collection was a hand-woven Ethiopian cotton bridal gown and structured long cape. At this year's Tribal Chic, Koki will be unveiling another hand woven fabric titled 'Temesgen' (meaning Thank You God in Amharic), which is inspired by nature's symphony.
'Deepa Dosaja', a luxury Nairobi-based brand, will also feature its natural fabrics made from silk, bamboo, organic cotton and wool.
'Vinaky Clothing', a Nigerian brand, will be part of the foreign brand alongside Ugandan brand 'Semline Atelier' and Iranian brand 'Sor Studio'.
'Semline' deals with ready-to-wear, bespoke and Avant-garde costume outfits, while 'Sor', founded in Tehran in 2017, uses techniques like folding, tucking and pleating to create pieces.
Since its inception in 2009, Tribal Chic show has grown to become one of the most anticipated Nairobi fashion events offering a platform to a number of emerging Kenya designers who went on to become international brands.
One such designer is Sunny Dolat, a fashion stylist, creative director and the co-founder of 'Nest Collective'—a multidisciplinary Kenyan group of creatives working in film, fashion, visual arts and music.
Dolat's work has extensively been featured on international media and fashion platforms such as Lagos Fashion week, London Fashion week, among others
"Dolat's first fashion showcase was in 2012 on Tribal Chic and that opportunity introduced him to the outside world, and he is not easily available; [he is] always abroad collaborating with different fashion brands," Mr Ehsani says.
Another creative whose breakout was on Tribal Chic is Ethiopian-South African top model Shanelle Nyasiase who has graced the covers of top fashion magazines such as Vogue, Vision and Numero.
Nyasiase has also worked with top designer brands such as Giorgio Armani, Alexander McQueen and Balenciaga.
Tickets for this year's tribal Chic edition are priced at Sh8,500 for early birds and Sh9,000 at the gates, and are available for purchase on Kenyabuzz.com.
"We understand the tickets are a bit pricey and it's simply because we have never intended Tribal Chic to be a money-making venture from the beginning but rather a charitable venture, one that also offers an opportunity to expose the fashion talent we have in Kenya.
"The cost to produce such a show is quite huge but also we need to have enough money to give to charity," Mr Ehsani explains.
The value of the ticket entitles guests to a welcome drink, canapes, a gift bag and access to the fashion show, as well as weekend-long pop-up shops featuring the runway designs.
Credit: Source link