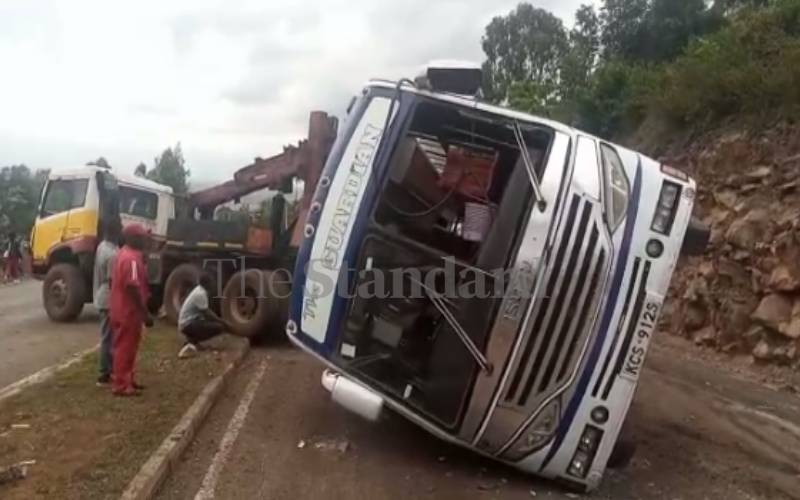 Traffic was on Tuesday evening disrupted along the Kisumu-Kakamega road after a tanker carrying molasses collided with a Guardian bus at Kanyakwar.
The two drivers were injured during the 5pm incident.
Bus driver Paul Onyiso said he was heading to Kaimosi from Kisumu to pick students traveling to Nairobi when the incident happened.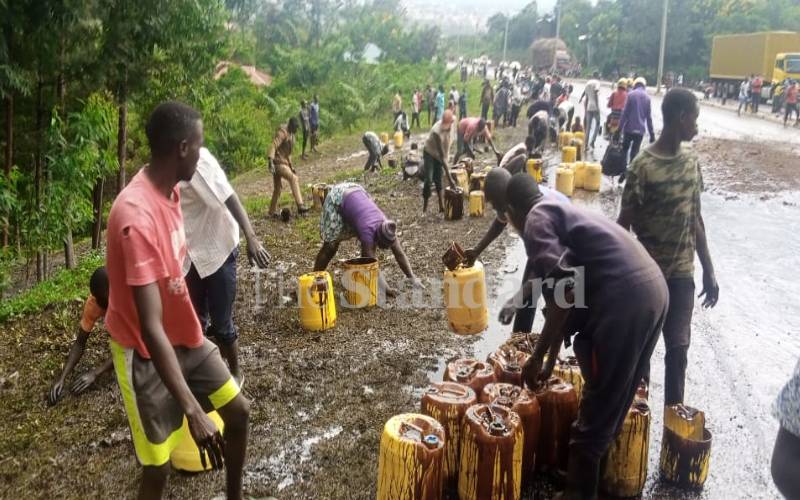 As he approached Kanyakwar, the truck carrying molasses and heading in the opposite direction veered off the road and hit the bus on the side.
Both the bus and the truck then rolled, completely blocking both sides of the one-way road.
"I tried all I could to avoid a head-on collision, and that is how I survived. Fortunately, I was alone in the bus," Onyiso said.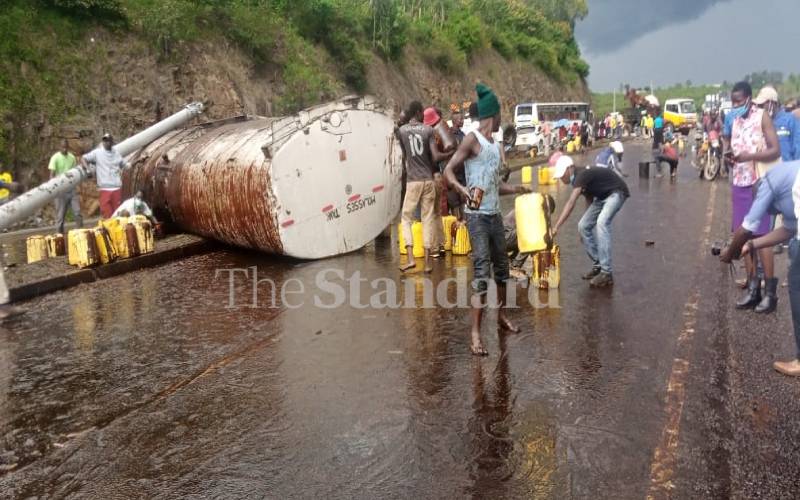 He was, however, injured on the head and left arm, while the driver of the truck sustained serious injuries and had to be rushed to a nearby hospital.
Residents thronged the site to collect molasses that had spilled, covering about 30 metres of the road.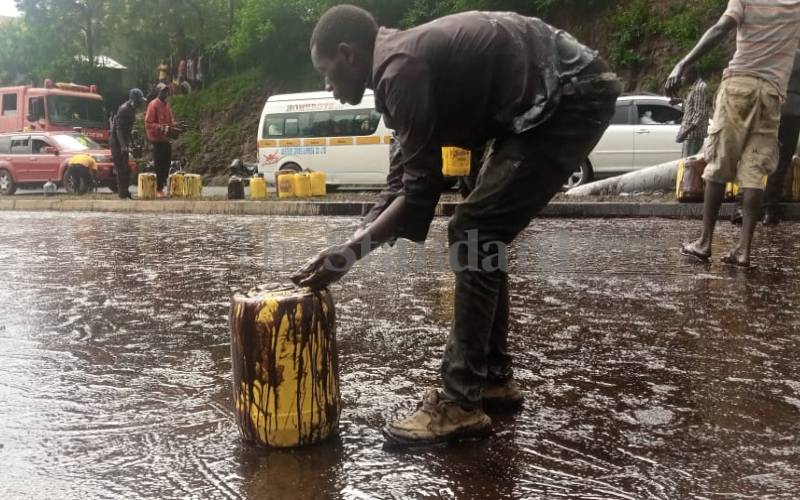 Clutching jerricans and other containers, they scooped the molasses and ferried it away on motorcycles.
Vehicles using the road were diverted to access roads, causing a traffic snarl-up for close to two hours.
It took Kisumu firefighters to clean the road before it could be re-open for use.
Credit: Source link