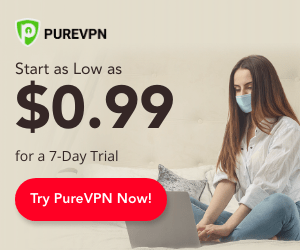 IT WAS OCT. 25, 2020, and Daniel Cormier was in Abu Dhabi, United Arab Emirates, talking to UFC lightweight champion Khabib Nurmagomedov, who had shocked the MMA world the previous night by tearfully announcing his retirement in the Octagon after defeating Justin Gaethje.
There was plenty for the old friends to talk about. Cormier had retired a few months earlier, so he could relate to Nurmagomedov's feelings. They talked about the future, specifically what's next for American Kickboxing Academy (AKA), the gym where they train in San Jose, California. From Cain Velasquez to Luke Rockhold to Cormier and Nurmagomedov — the "Four Kings," as Cormier described them — AKA has prided itself as being the home of UFC champions.
But now what?
The answer was obvious. Cormier messaged Islam Makhachev, the lightweight on the rise who grew up with Nurmagomedov in Dagestan and has trained with him at AKA.
"You're now the champion of the world," Cormier told him. … "You're the next champ. You're the best. You've always been the best."
On Saturday, Makhachev will try to take the next step in his evolution when he meets Drew Dober at UFC 259 in Las Vegas. Makhachev will be vying for his seventh straight win in the promotion's toughest division.
Nurmagomedov has never been shy about his championship expectations for Makhachev. After Makhachev's last fight, a unanimous decision over Davi Ramos at UFC 242 in September 2019, Nurmagomedov put his belt in front of Makhachev at the postfight news conference and said, "Future champion." It's a vision that began with his dad, Abdulmanap Nurmagomedov, who guided his son, Makhachev and the other fighters in their Dagestan gym into an elite group of mixed martial artists. Abdulmanap died in 2020 due to heart problems complicated by COVID-19, but his vision remains a mission quest.
Because UFC president Dana White doesn't want to relinquish the possibility that Nurmagomedov will fight again, the lightweight belt remains with someone who's retired while others jockey for position to fill the eventual void. Dustin Poirier, Conor McGregor, Michael Chandler, Charles Oliveira and Gaethje are expected to be among those involved in a type of unofficial tournament to crown a new champion.
"Now, everybody talks about Dustin, Conor, Chandler, Justin, Oliveira," Nurmagomedov told ESPN. "But by the end of the year, it's gonna be changed.
"I don't think anyone can beat [Makhachev] right now. He will run [the division]."
---
MAKHACHEV ARRIVED AT AKA in 2012 with Islam Mamedov, who's currently a PFL fighter. Makhachev was referred to as "Islam gray" or "Islam black," while Mamedov was called "Islam red," matching the color of shirts they wore, Cormier said.
Soon enough, Makhachev made a real name for himself.
"You could see that this kid was kind of like Khabib, with a little tighter stand-up," Cormier said. "Today, Khabib will tell you he'll stand and strike with whoever he wants to…. Islam seemed a little more ready to go."
While going back and forth between Dagestan and California, Makhachev dominated the Russian MMA scene before signing with the UFC in 2015. Makhachev blitzed Leo Kuntz by second-round submission in his debut that May at UFC 187, the same event where Cormier won his first UFC title, beating Anthony Johnson for the light heavyweight crown.
Makhachev was so impressive that the UFC next put him in with Adriano Martins, a dangerous Brazilian striker on a winning streak. Martins caught Makhachev with a right hand and stopped him in the first round at UFC 192 on Oct. 3, 2015.
Makhachev has not lost since. The only thing that has slowed him down was a staph infection that postponed his fight against former champion Rafael dos Anjos last November. It would have been his first main event.
"Straight wrestling, among of all those guys, Islam is the best one," said Cormier, a former Olympic wrestler. "In straight wrestling, I think he would beat Khabib."
That's quite a statement. Nurmagomedov is on the short list of the greatest fighters of all time, and it's not because of his striking. Not only did he win all 29 of his fights, he lost just two rounds.
AKA coach Javier Mendez said he saw Nurmagomedov lose practice rounds to just one training partner — Makhachev.
"People need to understand this guy is a machine," Mendez said of Makhachev. "Outside of him getting caught with a good shot, I don't see anybody taking this guy and outworking him in any area. Anything can happen with these little gloves … but I don't see anybody outpointing him. I really don't. And I'm not joking."
It won't be easy to catch Makhachev with another good shot. He's absorbed the fewest significant strikes of anyone in UFC history with a minimum of five fights. Nurmagomedov is second among active lightweights, according to UFC Stats.
"We spar [our] whole life and we never go easy," Makhachev said of his training with Nurmagomedov. "All the time we go hard. That's why I've been improving when I work with Khabib."

Nurmagomedov and Makhachev have known each other since their early teens. They're more than training partners; they're like brothers, which is why Nurmagomedov has flown to Las Vegas for Makhachev's fight.

One thing they will never be, however, is opponents.

"Khabib's father told me all the time, when Khabib retires you're gonna be next champion," Makhachev told ESPN's Brett Okamoto last year. … "I have to do this, because father all the time told me, 'You're gonna be champion. You're gonna be the next champion.'

"That's why I have to be training hard, say 'inshallah, I'm gonna be a champion one day,'" he said, using an Arabic phrase that means "God willing."

---

NURMAGOMEDOV SAID HE retired because he promised his mother the Gaethje fight would be his last, following the death of his father. He also said he has nothing left to prove after beating McGregor, Poirier and Gaethje.

But Nurmagomedov also talked about getting out of the way of Makhachev.

"You knew as long as Khabib was the champion, Islam was going to take a slower approach to moving up the rankings," Cormier said. "But now, Khabib and I talked about it, everybody believes that Islam can be the man. Now, with Khabib [retired], I believe now [Islam] starts to make his ascent."

Nurmagomedov said Makhachev will fight three times in 2021, the first at UFC 259, another closer to the summer after Ramadan — the Muslim month of prayer, which ends May 12 — and then the final one late in the year. By that time, Nurmagomedov said, Makhachev should be in line for a title shot in the crowded 155-pound pool.

"I really believe his era is on the way," Nurmagomedov said.

Cormier no longer refers to Makhachev as "Islam black" or even by his given name. Cormier calls Makhachev "Champion," the same way Velasquez addressed Cormier at AKA even before Cormier won the belt.

"For 10 straight years, we've had title fights out of AKA," Cormier said. "How do we continue that? Islam is the guy. We all believe right now Islam is our next best chance to have someone great."

 

Credit: Source link