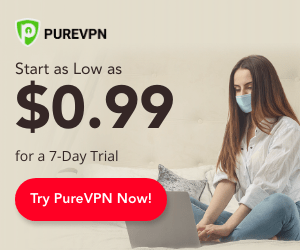 UFC middleweight Darren Till wouldn't reveal what he added to his fighting repertoire during the pandemic lockdown — fans will find out Saturday night when he faces Robert Whittaker on Fight Island — but there was one development in Till's game that was impossible to ignore.
The native of Liverpool, England became the social media king of the UFC, a clown prince who would top any post-for-post ranking.
"For the months everyone was locked up, everyone had bigger problems, and I just wanted to make my social media fun, and I think everyone enjoyed it," he said.
Till's latest twist is to photoshop his face on other people's bodies. He said his favorite post was when he put his face on the body of UFC president Dana White. His current Twitter handle is "Darren Bisping," and it features Till's face and Michael Bisping's photoshopped together.
"I've pretty much photoshopped my face on everyone, every fighter these days," Till said. "It's becoming quite a trend among fighters on social media."
Till began tweaking Whittaker shortly after Till beat Kelvin Gastelum on Nov. 2, 2019, at Madison Square Garden. The trolling was simple: Rob?
"I was drunk in Manchester, and it just started," Till said, laughing. "And I know Rob is a nice guy, so I know he wouldn't take offense to it."
The banter makes Whittaker want to punch Till — and then have a beer with him.
"I think it's great," Whittaker said. "Honestly, I think me and Darren could be mates, because he seems like my sort of cat.
"I think he's a cool guy, and I'm stoked to fight him. He's one of the guys I can't wait to punch on, because I feel like between me and him, punching on each other will make us tighter. We'll become better friends after."

It might be easier for Whittaker to punch Till in the Octagon than it is to engage him on social media.

"He's so on it, and so quick, I couldn't keep up," Whittaker said. "After I did one, and he came back straight on, it's like I can't jump him in his game, it's too much."

Till was asked to rate Whittaker's social media prowess.

Ohhhhhhhhhhhhhhhhhhhhhhhhhhhhhhhhhhhhhhhhhhhhhh he dropped him pic.twitter.com/i1fOcz4ciz

— Darren Bisping (@darrentill2) June 24, 2020

"Weak, very weak," he said. "He's slow to the ball, I'm quicker."

Unlike some, Till doesn't necessarily try to use social media to antagonize an opponent.

"It just depends on the opponent," he said. "If it's an opponent like Rob, why not have fun. He's very respectful. There's no animosity there. I'm not trying to get in his head, whether I am or I'm not, I don't think I am, to be quite honest. It's just having a joke.

"But there are other times with certain opponents where it gets a little bit more heated, so it just depends on the fight and the person I'm fighting."

The key is authenticity.

"I just like to keep it fun and honest on social media," he said. "I don't try to be anyone I'm not. I don't try to keep like a fake persona or anything, I just try to keep it interesting and fun."

Till has one million followers on Instagram, but there's one in particular who stands out.

"Gordon Ramsay followed me, the chef," Till said. "He's my No. 1 who follows me. He's huge.

"And I speak to him quite a lot actually. He's a cool guy."

Whether Ramsay posts a congratulatory note to Till on Saturday remains to be seen, but one thing seems certain, Till's face won't be hard to find.

Contributing: ESPN Brazil

Credit: Source link