Otile Brown's Ethiopian girlfriend Nabayet has opened up on the difficulty of being in a long-distance relationship.
Speaking during an InstaLive session with radio personality Shaffie Weru, Nabayet explained that she and Otile have on several occasions ended their relationship.
According to Nabayet, being in a relationship with Otile has been one of the most challenging experiences she has had to endure adding that she at some point let go.
Despite their escapades, Nabayet affirmed that she was willing to stay strong and fight for their love.
"Long-distance is not easy at all and it has been the hardest experience. When you create that bond with someone, you'll have fight for it. We tried calling it quits so many times. People were always asking why we were not together. That was never the case, sometimes you are just tired of fighting," she said.
Otile
To express his undying love, Otile composed a song for Nabayet in an attempt to win her back after they called it quits a few months ago and as she explains, his romantic gesture worked.
"It came as a surprise and it was very heartwarming and at the time we were obviously not together. We separated for a reason and I needed time to think about it and it worked eventually."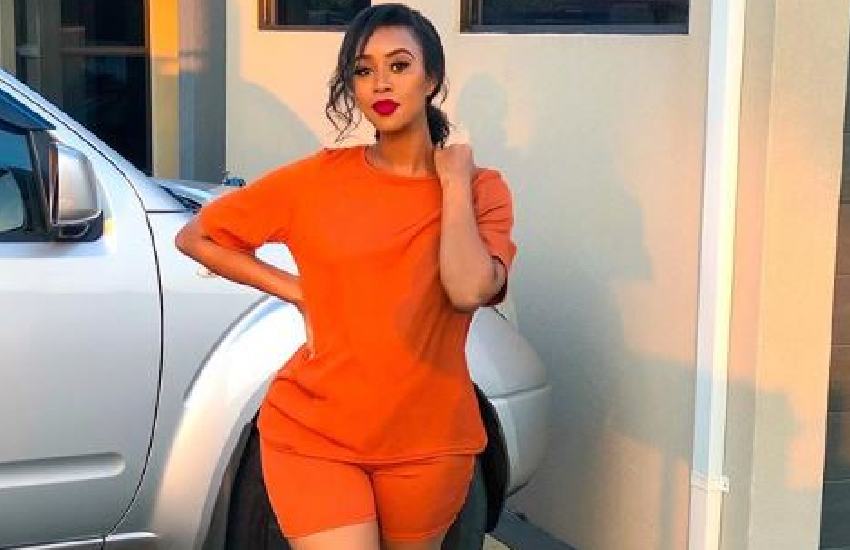 Speaking to comedian Jalag'o, Otile revealed that out of all the woman he has dated, Nabayet was his only true love.
The Baby Love explained that Nabayet, on the other hand, did not, however, believe he was serious.
"My last relationship, vitu vilitokea na wanawake wakanielewa kwamba, I'm ruthless, mimi ni mtu ambaye ikifika kwa mademu sijatulia. So when we first got into the relationship, she wasn't sure about, like it did not matter how much I tell her nakupenda, and that's why I went and sang Nabayet, whatever I sang on Nabayet is all true."
The singer loves her so much that he says he cooks and feeds her when they are together: "My woman has never cooked whenever she is here, I always cook, you know people don't know how nice I am when it comes to my love life. Mimi ndo napika and she is just there seating pretty na ni kwa sababu nimechagua kufanya hivyo. Do you know hajawahi shika hata chakula na mkono, I feed her and it has nothing to do with sijui umekaliwa chapati, I have chosen to do that because I really love this woman. Naona kuna mafisi wengine huku nyuma wanatoa tu gangster points."
With his relationship in a good place, the singer has even more reasons to celebrate after being named the most popular Kenyan artist with the highest YouTube views.
Otile topped the list with 27.88 million views on YouTube followed by Kenya's boy band Sauti Sol, then Willy Paul, Boondocks Gang and finally, rapper Khaligraph Jones.
Credit: Source link