Ugandan ragamuffin musician Moses Ssali alias Bebe Cool on September 1, 2020, turned 43. To celebrate the milestone, his wife Zuena Kirema sent out a sweet message in praise of the singer saying he was her superman and thanked him for being an excellent father and spouse.
In a widely shared video that did rounds during the singer's birthday, Zuena candidly revealed that she knew he was the man of her dreams when she was 16. Flanked by their five children, Zuena said she loves him to bits, wished him more years and highlighted how he has immensely impacted her life.
"At the age of 16 I knew he was the one I was going to spend my entire life with…you've mentored and guided me to the right path, you have made me the best mother our children will ever ask for, good example of a hardworking and caring woman in society, best daughter to my parents, best sister to my siblings and lastly best wife to you. I love you today more than yesterday my superman. Happy 43rd my love and to many more years inshallah," she captioned the video.
A message that echoed her letter to the award-winning singer five months ago where she confessed that she is pleased that he has kept his promises. "Generally life hasn't been easy since the start. However, what I'm happy about is that my husband fulfilled his promises. When I met Bebe, I was really young. He promised me heaven and earth. He has given me the earth but I'm yet to see the heaven," said Zuena.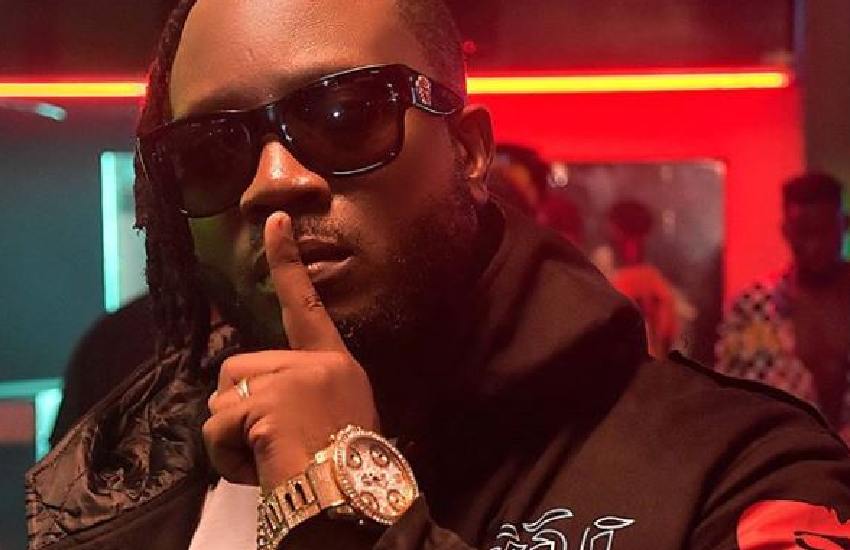 In 2019, she held nothing back while marking their anniversary. "Musa and Zuena. 12-09-2003 was the day we said I do at Crane Chambers in a civil wedding, we are celebrating 14 years in marriage and we can't hide our excitement. We were so young but this Rasta man guided me to the right path and groomed me to the wife and mother I am today. He has delivered 90 per cent of what he promised," shared Zuena.
The 43rd is a charm for the Byansi hitmaker who in April 2020 reached out to his longtime rival, Leone Island boss – Jose Chameleone. The rekindling of friendship came about after Bebe, in a surprise move, paid a courtesy call to Chameleone at his home in the affluent Seguku Hill neighbourhood, Kampala. Chameleone was turning 41.
In his gift bag, Bebe carried a cake from Zuena. "I am really surprised to see Moses Sali pay me a visit at my home to celebrate my birthday during this trying time for the country. However, I know both my fans and Bebe's fans are surprised to see us together. I and Bebe Cool have come a long way in this music industry. In addition, besides our differences in the music industry, I love Bebe Cool's family and he knows it," said Chameleone in response to the gesture.
"I thank Dr. Joseph Mayanja for inviting me to come and join him celebrate his birthday together with my team from Gagamel. However, most importantly, my beautiful wife Zuena to me to hand over this beautiful cake to you Jose. She says she loves you so much. Therefore, as you enjoy your day, let the first bite create brotherhood because we have come a long way. Happy birthday Dr Jose Chameleone," added Bebe.
Credit: Source link