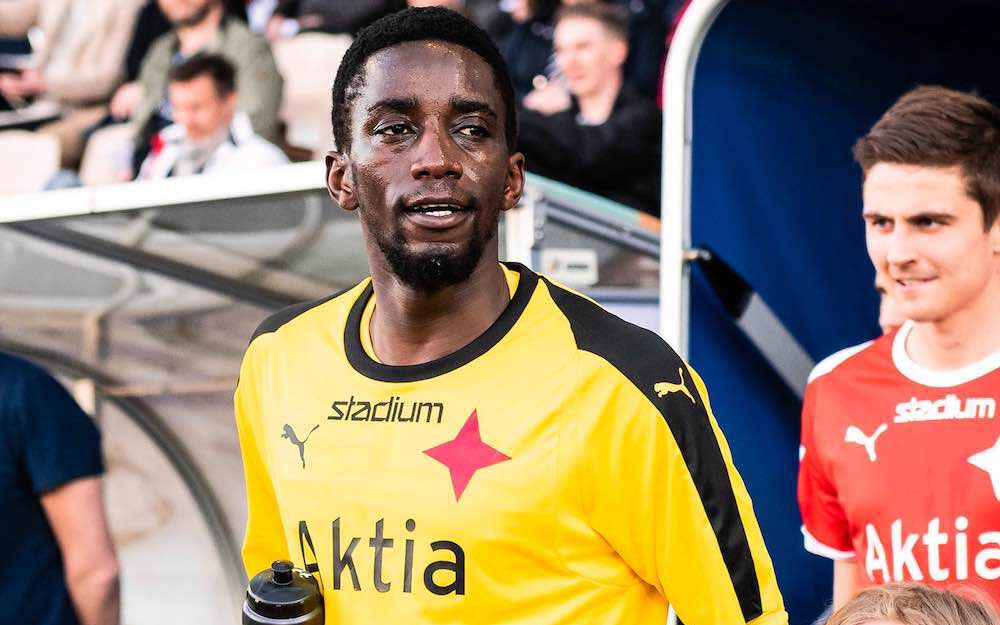 Sports
First, on a light note, Origi was responsible for Harambee Stars conceding first in an African Cup of Nations Qualifier against Eritrea
Arnold Origi, the Harambee Stars goalkeeper has opened up about his decision to acquire Norwegian citizenship.
The famed goalkeeper is popular within Kenyan borders for two main reasons.
First, on a light note, Origi was responsible for Harambee Stars conceding first in an African Cup of Nations Qualifier against Eritrea at the Kasarani Stadium in September 2006. Then managed by Bernard Lama, Kenya was stunned 2-1 by the Red Sea Boys, prompting the downfall of the Frenchman's difficult tenure. The next year, Origi joined Norwegian side Moss Fotbalklubb.
Second, Origi became the talk of town in August 2017, following the announcement he had acquired Norwegian citizenship. This, more or less, saw him move down the pecking order in the Harambee Stars team roster. His international career has more or less, stalled.
SEE ALSO: Victor Wanyama spills the beans, tells Mwendwa to carry own cross
His nearly 15-year career has seen him play for European hotshots, with Ullensaker/Kisa IL, commonly referred to as Ull/Kisa, Lillestrom and Sandnes UIF among the clubs where he made most appearances.
The 37-year-old is currently contracted at Helsinki Fotboll in Norway.
He has made over 30 appearances for the Harambee Stars. 
Divock Origi's cousin, Arnold, spoke to us about how he's coping with the current coronavirus pandemic, his football journey and his career aspirations.
Here's his interview with KTN Producer Beryl Ringoz: 
SEE ALSO: Arnold Origi speaks on his career, dual-citizenship and possible return to national team
How is Arnold Origi coping with the Coronavirus Pandemic situation?
It's an interesting time. It has availed time that you don't usually have. As a professional football player, your life goes at 100 miles an hour. But now, things have slowed down. I have been working with the mental aspect of myself as a person and as a football player. Where I'm at in my career, I'm the kind of person, be at the national team or club, people will be looking up to, the expectations will be on you. People will be looking at you to pull performances and help the team get the desired results. It's a pressure and responsibility that if you're not mentally strong, might be overwhelming. I was grateful for this opportunity to get the time to set into that and work on it, just to improve myself.
How has the team organised the players at HIFK Fotboll to keep fit amid the lockdowns and isolation rules?
Last week, we started training in groups, 10 per group, eight players plus two coaches. It's something good and positive, everybody was looking forward to that. Before that, we did individuals sessions. The gyms and football pitches were open. Our physios would send us programmes in the group chat. You then pick a programme and do it individually.  From June 1st, we'll go back to 100 per cent training and hopefully as the Federation projects the league to start in July.
How would you say the Covid-19 pandemic has affected players' mentality?
SEE ALSO: 'The Enginner' Olunga eager to surpass last season's goals
The economic bit of the game has been hit really hard. Football clubs live off football games…gate collections, which is one major source income. But now with no games, that source dried up. It has affected a lot of clubs which were struggling. Sponsors, which are Companies are also struggling, fighting trying to survive this pandemic. I think this is going to take a long time before we get back to where we were. It has created a sense of awareness because we're always told this football career is unpredictable. All of a sudden, it could be over. For the young players who have never really understood that now they do. When we go back to our normal lives, as a footballer, you have to appreciate every moment on the pitch. Don't think too much on the future focus on now because you never know what tomorrow brings. The virus has given us the opportunity to feel how things can end all of a sudden. It makes you, when you go to the pitch, be it training or a game, just enjoy it, and give it your best. From a positive side of things, it will improve players' performances. If you're focused and give 100 per cent. All your qualities will improve. If players take that with them, it will go a long way in improving the game.  
Acquiring your Norwegian citizenship in 2017, how did you feel about the response you got from Kenyans?
The fact that what the Norwegian passport offers. Personally, having a European passport puts you on the market and makes you available and accessible to people from different markets, who could not access you when you only had a Kenyan passport. That was really important for me. If you have to develop then you have to be accessible to different kinds of markets. If you want to achieve your dreams as a football player – It was time for me to put myself in that market to be accessible.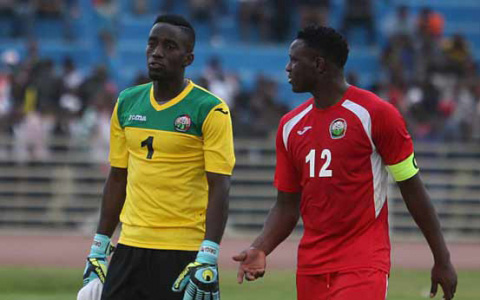 I felt that it was a key that would help me open doors and would enable me get resources in terms of knowledge and material that I could take and bring back to Kenya and help the young guys who look up to me as a role model. Help them achieve their dreams in terms of becoming football players. The response was positive, but some people were negative. You cannot always pay attention to the negative ones. I was called 'unpatriotic', 'Judas', but that didn't bother me too much. If someone calls you unpatriotic because you've done something that would keep your career alive because you're aware that if your career dies, three generations could die. That's why I do it for the kids, I love the kids. I play football because I inspire these kids. When I get merchandise or purchase I can always be able to bring them back home. The joy on these kids' faces gives some an immense amount of energy when I come back to Europe.
What is it like to have Divock Origi as a cousin?
It's nice to have Divock as a cousin, but not because he's a Champions League star or plays for Liverpool, it's because of who he is. He's really humble, loving and someone with a big heart. He loves people. Sometimes it amazes me when we're out in a restaurant, the way he interacts with people is just unbelievable. He really cares and wants to know much about you. The way he listens and just asks questions just shows he interested in you as a person once you start a conversation.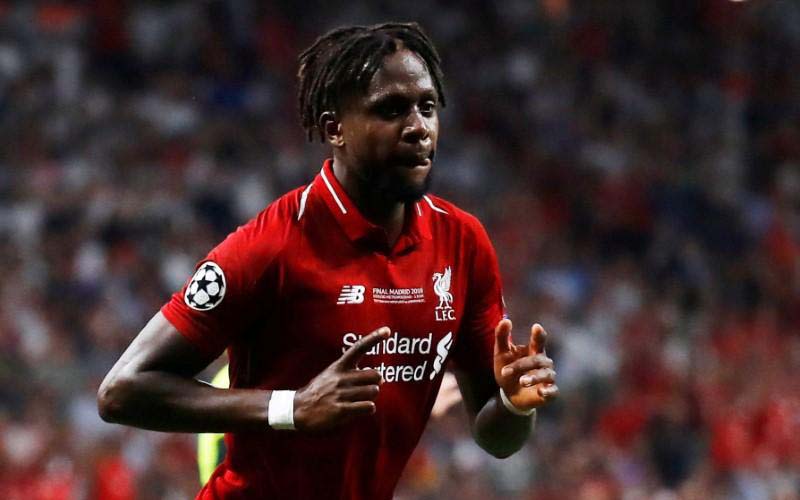 I'm aware of who he is, what he's done, his achievements, you can't put that aside. We embrace that support him and give him positive feedback. He does the same with me when I won the Norwegian Cup, he flew over we celebrated together. When he won the Champions League I was there. We try to build each other up. We have a very special relationship that keeps growing each and every day.
Are you making a comeback to the national team for the AFCON 2021 qualifiers?
I'm eligible. At the beginning of this year, the Norwegian Government allowed dual citizenship so I can be able to play for the Kenyan national team. I know I have to work hard for the position, whenever I played for the national team I always said I was the best because I knew I worked hard for that position. Now I have to work hard as well and try to perform at my club. If the coach thinks I'm good enough to play for the national team, I'm available and eligible. I feel I haven't achieved what I promised myself when I was young. That's what I want to do. It's not my call, all I do is keep on working hard and perform well with the club. 
What are your thoughts on the current football situation in Kenya?
It's heartbreaking that things are the way they are now. I really hope the country can find a solution that will avoid something like a ban. With Adel Amrouche, if they could find a solution – he's a really nice guy. I know he still supports the country, even after his term ended he was still in touch with us players. He has so many friends in Kenya, he has a heart for the country and I think he would do whatever it takes to see it doesn't end in a ban.
Finally, you are deep into Charity work. Why so?
I'm aware of my position as a football player. I know why I have been blessed with this talent and the opportunities I've been able to experience in my career so far. I see myself as more than just a football player. I believe I have a God-given responsibility, especially to my country. My talents have to be a blessing to other people as well.  I don't do it for personal interests or fame. This is a responsibility.
FULL INTERVIEW IN VIDEO BELOW IN A VIDEO SHARED WITH KTN PRODUCER BERYL RINGOZ:


Credit: Source link