The two-time Olympic gold medalist reportedly was freed in exchange for imprisoned Russian arms dealer Viktor Bout.
WNBA star Brittney Griner has been released from custody in Russia and is on her way back to the U.S. after a monthslong imprisonment on drug charges, President Joe Biden said Thursday.
"She is safe. She is on a plane. She is on her way home," Biden tweeted along with a photo of him embracing Griner's wife, Cherelle Griner, in the White House Oval Office.
"We never stopped pushing for her release. It took painstaking and intense negotiations," Biden said at news conference alongside Griner's wife, Vice President Kamala Harris and Secretary of State Antony Blinken.
Biden thanked those involved in the negotiations and also the United Arab Emirates, where the prisoner swap took place. He described the past few months as "hell" for Griner and her wife, but noted Griner is "in good spirits, relieved to finally be heading home" after experiencing "needless trauma."
Griner, 32, was detained in February at Moscow's Sheremetyevo Airport after police said they found vape canisters containing cannabis oil in her luggage. Griner admitted that she had the canisters, but said that they were unintentionally packed and that she had no criminal intent.
She was sentenced to nine years in prison for drug possession in August.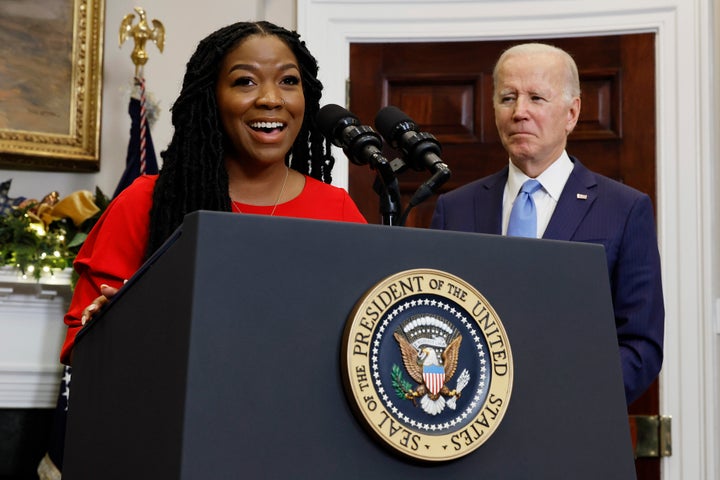 The prisoner swap, while a success, leaves behind an American the U.S. says has been wrongfully imprisoned in Russia since 2018.
Former Marine Paul Whelan, 52, has been in custody on espionage charges, which he has denied, and was sentenced to 16 years in prison in 2020.
Biden said that securing Whelan's release remains a priority and that the swap for Griner "was not a choice about which American to bring home."
"For totally illegitimate reasons, Russia has treated Paul's case different from Brittney's," he said.
Biden said his administration would continue negotiating for Whelan's release and urged Russia to do the same.
Whelan's brother expressed disappointment in an email to reporters, but said his family had been informed in advance that his brother wouldn't be coming home.
"That early warning meant that our family has been able to mentally prepare for what is now a public disappointment for us. And a catastrophe for Paul," said David Whelan.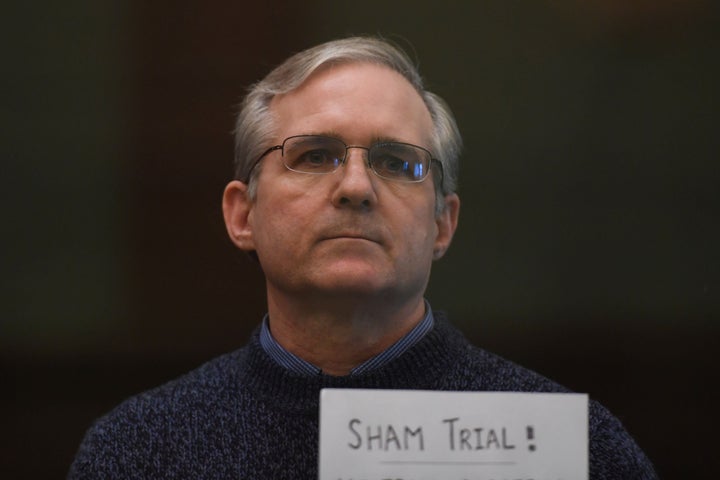 Whelan's brother said the family does not begrudge Griner for gaining freedom and always knew one of them may be freed without the other.
Still, he said the family feels as though the U.S. government now has twice failed them. He pointed to the successful release of Marine veteran Trevor Reed in April as a first missed opportunity.
"I can't even fathom how Paul will feel when he learns. Paul has worked so hard to survive nearly 4 years of this injustice," David Whelan said. "I can't imagine he retains any hope that a government will negotiate his freedom at this point."
Credit: Source link