Through dotted online messages, a man who is hardly known in the showbiz circles is trying to prove that he is the father of singer Juliana Kanyomozi's newborn baby.
After three months of giving tips that he was about to break the news of his second-born, last night Habi Moses, went ahead to reveal the face of the baby assumed to be Juliana's new buddle of joy embedded with the message "Taj Omusika (hier) asleep. One word for him… #ComingLiveTodaywithMyLoveJK."
Juliana a first cousin to King Rukidi IV of Toro
Habi's full name is believed to be Habimana, a name common among Rwandese and Ugandans from the Western District of Kisoro.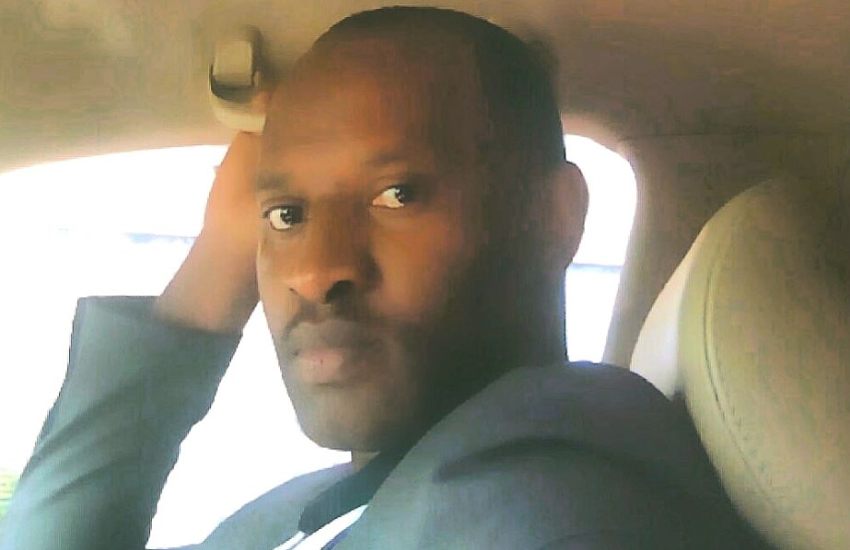 In March, the said Moses posted a series of messages on his social media pages with one reading "I really love when babies hold my finger with their whole hand(s)! Time to have a second one with…JK."
And as Juliana revealed that she was a new mother to baby boy Taj, Moses posted the same picture and captioned; "Thanks God…Silence is golden."
The celebrated Ugandan singer and former Tusker Project Fame judge is believed to have flown out of Uganda sometimes last year for the delivery abroad – where she still is. The timings of the actual delivery day and the reveal date have been a subject of debate.
Some people believe the baby was born much earlier and that Juliana only decided to surprise the world with the newborn picture this week.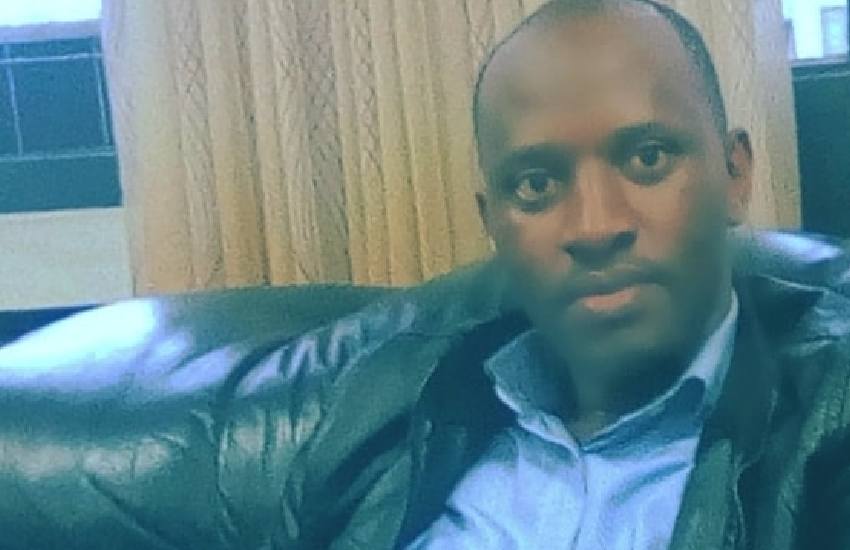 Flashback
The death of the singer's 11-year-old son Keron Raphael Kabugo in Nairobi, Kenya, back in 2014 caught the entire region by surprise. The boy had been flown in and admitted at the Aga Khan Hospital where he was rushed to the intensive care unit (ICU) before the bad news broke.
This was probably the worst news the Ugandan artiste Juliana Kanyomozi, could imagine sharing with thousands of supporters who knew so well that the music star had dedicated her all to the son who had been struggling with asthma.
It was such a trying moment that even Uganda's President Yoweri Museveni could not resist as he joined other leaders and celebrated personality in giving condolences and participating in the burial arrangements.
And six years on, the multiple award-winning talented singer goes online – after years of keeping a low profile and staying off public limelight – and breaks the good news; "It's a boy. Say hello to Taj…We are thrilled. To God be the glory."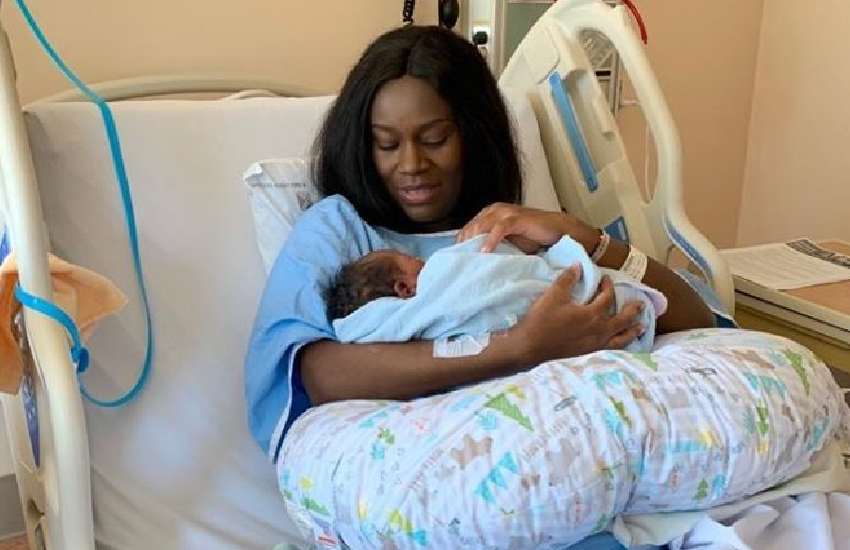 Since, just like they did during her loss, a host of celebrities from Kenya and across Africa have joined her in celebration with congratulatory messages buzzing social media. The news has been a major trend in celebrity chat groups and other online platforms all week.
Where did she deliver the baby?
Known to treasure her privacy during moments of such personal issues, Juliana's phone has been off since she broke the news of the birth of the new baby. She even never disclosed where she delivered the baby and even close friends have been making frantic efforts to reach her, all in vain. And there is a twist to the story.
A source The Standard used to reach her from Uganda today morning confirmed she was in "different time zone" and that she could get back to us later.
"Since she part ways with her ex-husband Amon Lukwago and later lost her son, people on social media have been bashing her with some claiming that she would not get another child and so you can imagine what this means to her and whoever is the father of the baby who must be the reference of the 'we are thrilled' statement she made," a media source in Uganda alluded.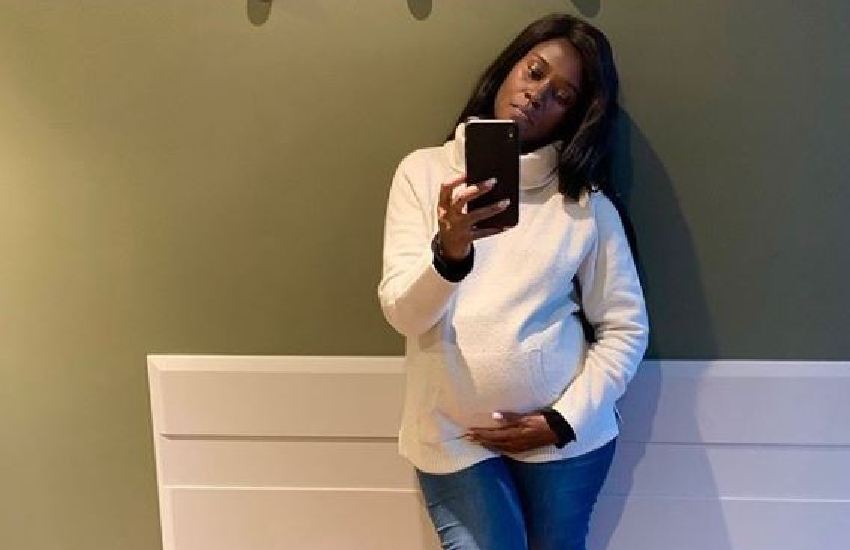 The making of Juliana the star
Arguably the biggest female artiste in Uganda since she became the first female singer to win the Pearl of Africa Music Awards in 2004, the singer, actress and entrepreneur has had an enviable colourful entertainment career.
She was nominated for the Kisima Awards – Song of the Year category – for Haturudi Nyuma, a collaboration she did with Kidum in 2011, the same year she was voted the Best Female Artiste in the East Africa Music Awards for her hit song Alive Again.
However, her long stint – 2009 to 2013 – in the regional Tusker Project Fame music TV show where she judged alongside other entertainment big names Ian Mbugua and Sheila Mwanyigha propelled her regional prominence making her a household name across East Africa.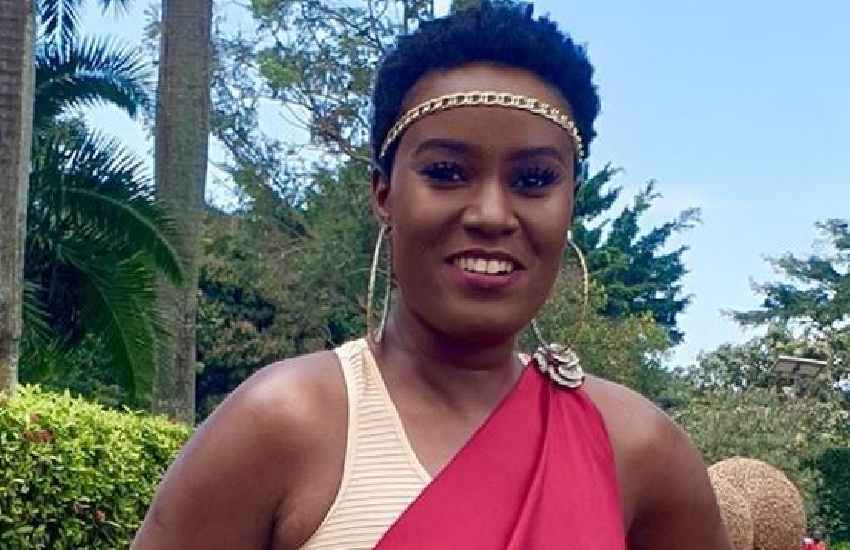 Besides, unknown to many, the shining star comes from a musical family as her father was a drummer while her grandmother was a vocalist. She is a first cousin to King Rukidi IV of Toro.
In 2014, she signed a major deal with international cosmetics company Oriflame as the brand's East African brand ambassadors together alongside Tanzania's Lady JayDee and Kenyan TV personality Jamila Mbugua.
Upon releasing news of her new bundle of joy, among the first people to congratulate her included fellow celebrities Zari Hassan, Jose Chameleon, Wahu, Sheebah, Avril, Kate Actress, Rema and Spice Diana.
Credit: Source link