After bursting to fame last year as the first lady on the premium label, Sol Generation, Crystal Asige took the high road and chose to leave for her own leverage.
She speaks out before unveiling her latest surprise music video tonight
"I wasn't gonna sit there and just take what's being given. As much as I'm a 'disabled' artiste, I work hard, and I earn everything. I manifest everything," the intensely confident Crystal Asige takes the lead.
As the articulate artiste rolls out the carpet for an eventful night of announcements and new projects, she is optimistic and bubbling with excitement for the world to hear her latest music.
"It's 2020 and this feels like an updated version of me. 2019 was fantastic, but after leaving Sol Generation, I have had one whole year of growth and this will show in the music," she says.
It has been a year of experiences she recalls and remains full of gratitude to the posse of artistes, Sauti Sol, that took a chance on her and gifted her the opportunity to blossom by being part of one of the soundtracks of last year, Extravaganza.
"There is no animosity between us. We mutually agreed to go our separate ways, but I prefer to address this during my Livestream tonight on Instagram."
Her new song which she drops with a music video is directed by Instinct and co-written by Billy Black. She will not share any further details because she has worked on this event for a while now and her boldness to allow the fans to experience this in her way, is what will give her the satisfaction she so craves.
"We have been working hard for this, and what makes this special to me is that it is my first release of the year, and we (her team) are very intentional about it."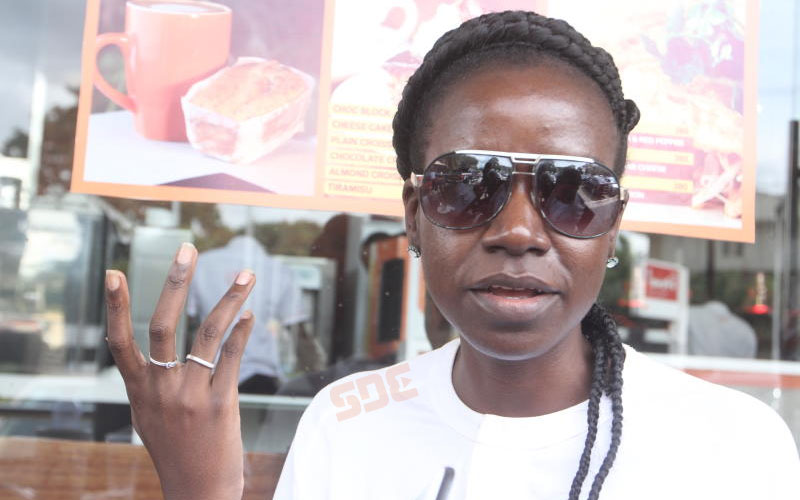 Despite being on a track that blew the roof off in quality last year, gaining over 1 million YouTube views, as well as being recruited to be a part of an endorsement by KLM where she was part of the organisation's soundtrack to celebrate a century, she still holds onto these words: I am not famous.
"Even though strangers may walk up to me and give me their feedback on my music and am not able to see them, that kind of interaction and support makes me happy and I promise to keep making great music and being an inspiration."
Reflecting on leaving one of the most progressive music stables last year, she supports the crew remotely and would encourage anyone to join a music company.
"It's all about you and them reaching a middle ground. There is a lot of opportunity, access and still hard work involved of course. However, I'm not foreign to being an independent artist and I'm enjoying building my brand."
Credit: Source link