The BBC's first online film festival showcases great new documentaries, talented filmmakers and hidden gems from around the world.
In 1863 the Salon des Refusés or 'Exhibition of Rejects' put on a show of original, daring works by artists who had been overlooked by the jury of the prestigious but old-fashioned Paris Salon. The rejected artists featured in the exhibition included Cézanne, Manet and Courbet, who went on to redefine the meaning of art at the turn of the century.
What would a new Salon – for documentary filmmaking – look like today? How much raw talent and how many original perspectives are there yet to discover? As filmmakers and editors ourselves, we know there is an abundance of talent out there. That's why we decided to create a brand-new, digital documentary film festival, fully committed to unearthing hidden gems and emerging directors who are brave enough to experiment, tell powerful stories and 'go for the long shot'.
The result is LongShots: the BBC's first online film festival, which has a mission to support new voices and talent in documentary cinema.
Although LongShots was created before the current crisis, there couldn't be a more appropriate time for it to launch. Both in format and focus, it is ideally suited to this uncertain, socially distanced moment.
LongShots brings all the quintessential film festival elements online, with a digital viewing experience, online Q&As and a virtual red carpet. All the shortlisted films focus on the nuances of the human experience, the little pleasures, pains, joys and contradictions that define us. They explore what it means to be human today, what makes us who we are, and what brings us together.
More than 70 films were nominated for the festival by its official jury – a group of 18 industry experts, including Academy Award nominees and Emmy winners. Our LongShots team shortlisted the best seven films, which from 28 May will be available to watch for free on the BBC Reel website. Online Q&As and other exclusive content can be found on BBC Reel's social media accounts.
The festival winner will be decided through a public vote and announced on Wednesday 24 June. We truly hope you will enjoy these films as much as we do.
Meet BBC Reel's LongShots jury
BBC Reel's
LongShots
 brings all the quintessential film festival elements online, featuring Q&As, screenings and a virtual red carpet.
The documentaries were selected by the festival's official jurors – a group of 18 esteemed industry experts from around the world, including Academy Award nominees, international film festival curators and acclaimed artists.
They nominated more than 70 films, which were narrowed down to a shortlist of seven documentaries by our festival curators.
The seven shortlisted films are available to watch for free on the BBC Reel website from 28 May. The audience can vote for their favourite and a festival winner will be announced on 24 June.
Meet the jurors
Nanfu Wang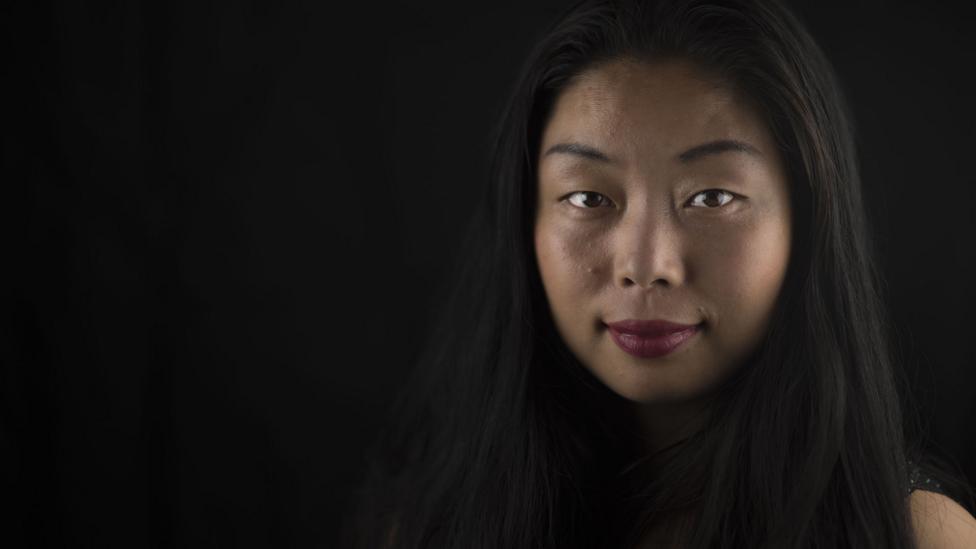 Academy Award-shortlisted director
Nanfu Wang is an independent filmmaker based in New York City. Her feature debut, Hooligan Sparrow, premiered at the Sundance Film Festival in 2016. Her latest film, One Child Nation, focuses on China's controversial one child policy and was shortlisted for the Academy Awards in 2020.
Born in a remote farming village in Jiangxi Province, China, Wang was forced to forgo formal education at the age of 12 and work to support her family after the death of her father. She taught herself English in her spare time – working her way up from a continuing education programme in China, to graduate film school in New York.
Wang's films have been translated into several languages and showcased around the world. Her work often features the stories of marginalised or mistreated people, as she aims to give a voice to those who come from backgrounds like her own.
Petra Costa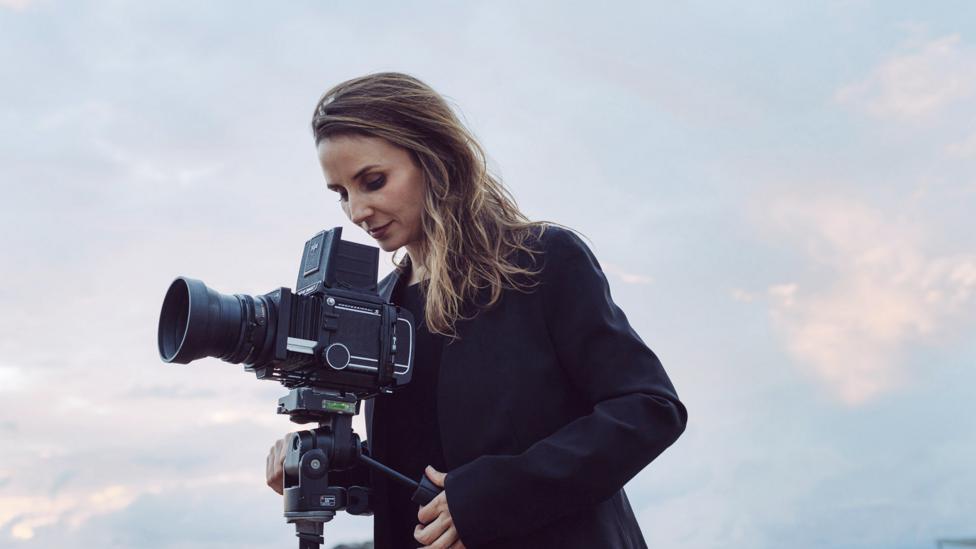 Academy Award-nominated director
Petra Costa is a Brazilian filmmaker and the director of the Netflix original documentary, The Edge of Democracy, which was nominated for an Oscar in 2020. Part memoir and part political documentary, it's a story of political polarisation, populism and the corruption within Brazil's political sphere. It was critically acclaimed for offering unprecedented access to the country's top political figures.
The Edge of Democracy is the third documentary of a trilogy where Petra investigates her family story. The first, Undertow Eyes, portrays her grandparents' recollections and stories, in a personal and existential tale about love and death. The second of the trilogy, ELENA, her first documentary feature, was the most watched documentary in Brazil in 2013.
As for her other works, Petra co-directed Olmo and the Seagull, which "explores with thrilling boldness a space between fiction and nonfiction that I never dreamed possible", according to Joshua Oppenheimer, director of The Act of Killing.
Opal H Bennett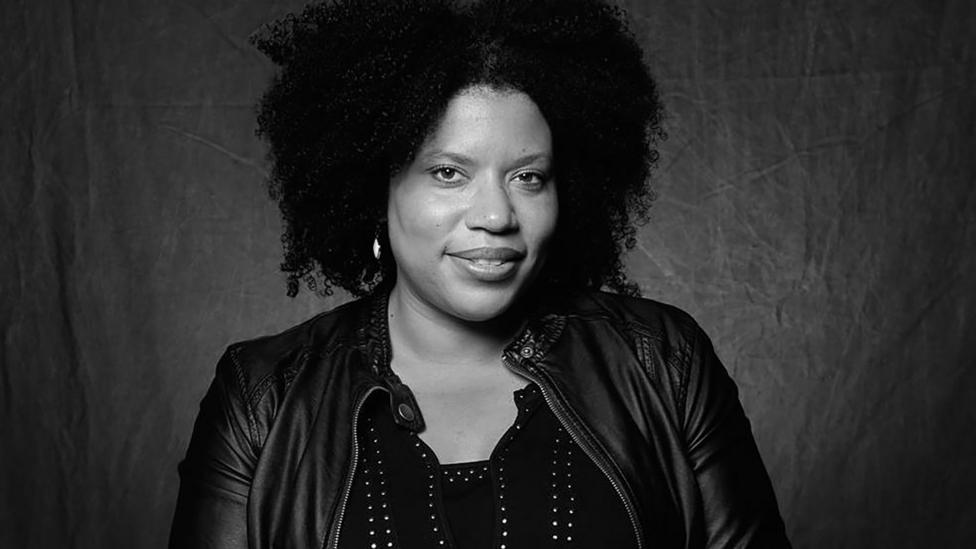 Producer and festival programmer
An experienced juror and festival programmer, Opal H Bennet has worked across numerous prestigious film festivals, including HotDocs, South by Southwest and DOC NYC. Starting out as a volunteer for the first Sundance London Film Festival, Opal now curates all year round and has served on festival juries around the world. She's also served on the shorts selection committees for Cinema Eye Honors and the IDA. In 2020, she joined POV – Documentaries with Point Of View – as shorts producer. POV is the longest-running showcase for independent nonfiction films on US television, hosted on PBS.
Ana David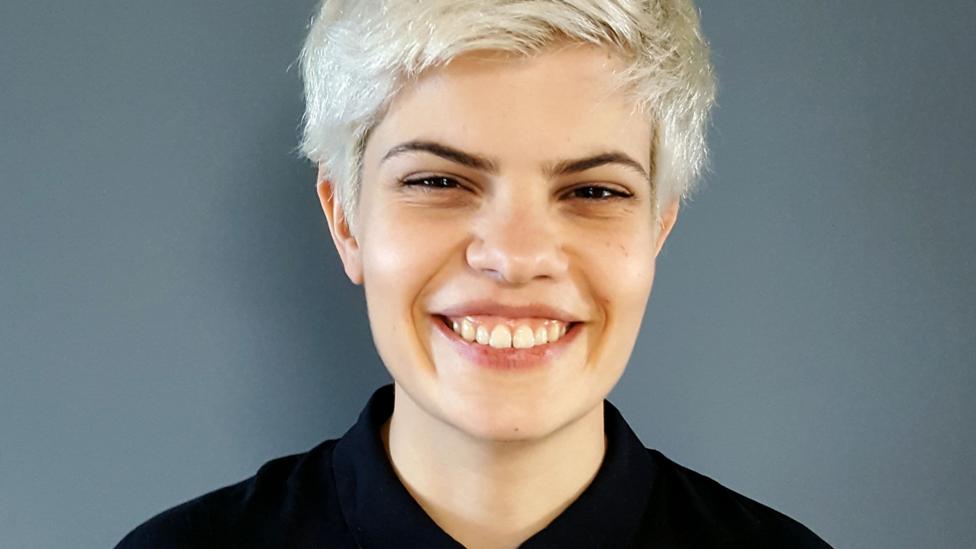 Programmer at IndieLisboa, Berlinale Panorama
Ana David is an experienced shorts programmer and industry manager at IndieLisboa International Film Festival. She is also a member of the advisory board of the Berlinale Panorama, and has collaborated with Oslo/Fusion and the BFI London Film Festival. She started her career at Queer Lisboa International Queer Film Festival, where she worked for five years as its co-director and programmer.
Other past positions include the coordination of Lisbon Docs International Financing and Co-production Forum, a workshop and pitching event for documentary projects, as well as festival distribution of Portuguese features and shorts at Portugal Film-Portuguese Film Agency.
Judy Kibinge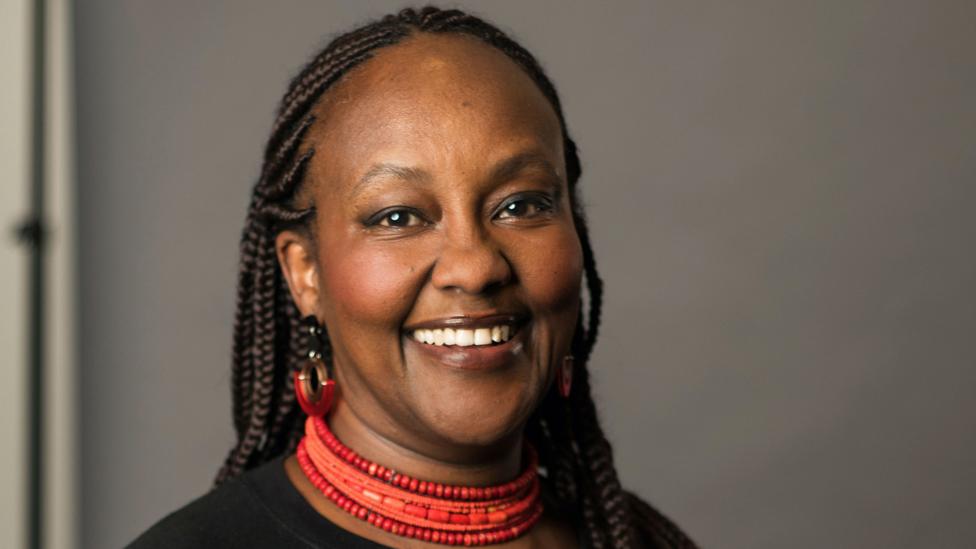 Writer, filmmaker and founder of DOCUBOX
Judy Kibinge is an award-winning Kenyan writer and filmmaker. She began her career in advertising, but turned to directing both fiction films and documentaries. In 2013, she founded DOCUBOX – an East African film fund. DOCUBOX supports independent filmmakers in the region through production grants, screenings, community space and, as Kibinge adds, hugs.
Guille Isa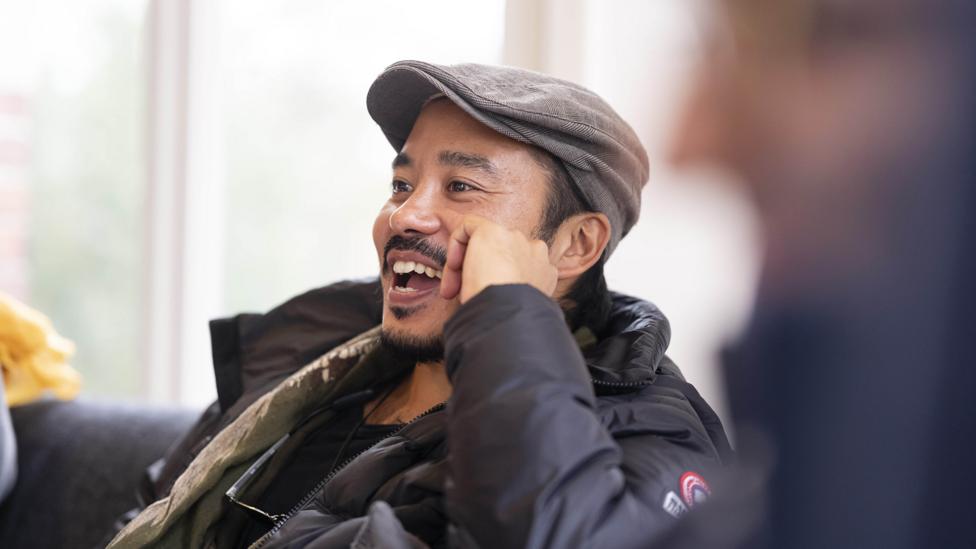 Documentary filmmaker
Guille Isa is a documentary filmmaker based in Lima, Peru. His films explore planet Earth in all its cultural and environmental diversity. His most recent short documentary, Dulce, was screened at Sundance, Doc NYC and Toronto Film Festival, among others. It explores the climate emergency through the story of a young girl who is learning to swim – a vital skill, given the rising sea levels blighting her coastal village.
His other works have covered rich topics including the ritual of scissor dancing in the Andean mountains of Peru; the women who are still adopting Incan weaving processes; and holistic medicine in the high mountains of the Amazon.
Ana Catalá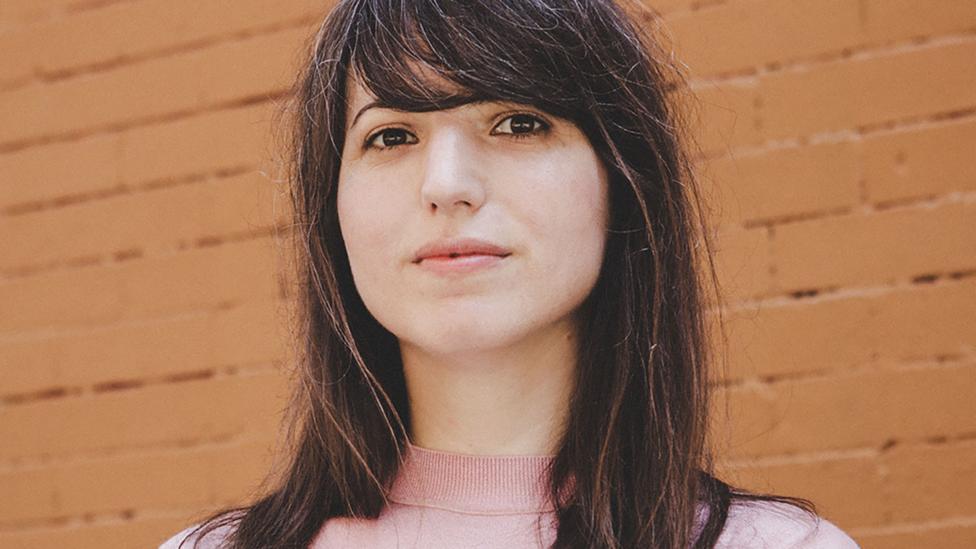 Programmer at the Reykjavik International Film Festival and Content Manager at Tribeca Film Institute
Ana Catalá is a film curator, filmmaker and producer, and the co-founder of Moving Mountain Films. She is programme manager and member of the selection committee at the Reykjavik International Film Festival in Iceland; content manager at the Tribeca Film Institute in New York; and member of the selection committee at the Cinema Jove International Film Festival in Spain.
Her credits include, The Ghost Writer by Roman Polanski and Hanna by Joe Wright. Following a filmmaker residency at the Tribeca Film Institute, she moved to New York and continues her seasonal curatorship and film work.
Inti Cordera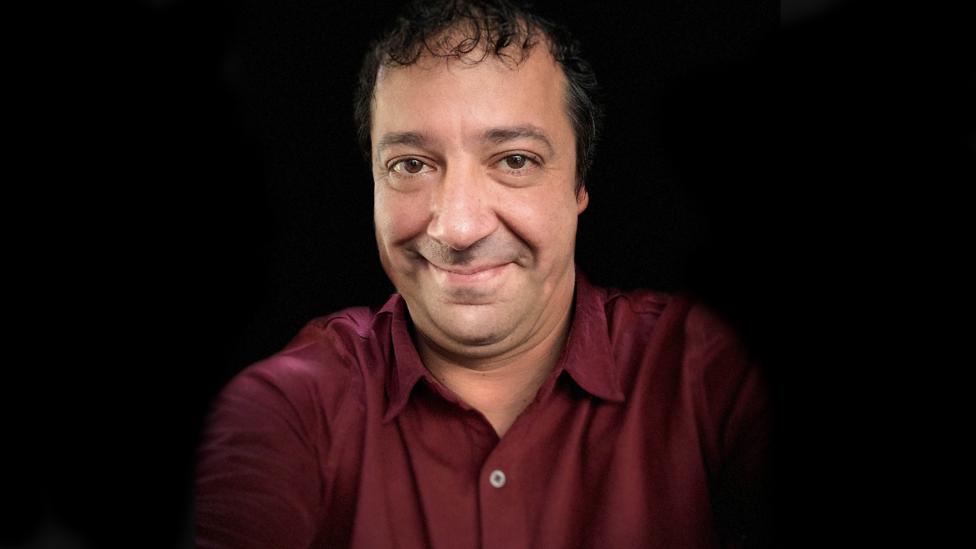 Founder of DocsMX film festival
Inti Cordera is a documentary film director, curator and producer. He started his career in 1992, directing the documentary Neruda in Isla Negra. In 1995, he founded the LA MAROMA production company and in 2006 he founded DocsMX, the International Documentary Film Festival of Mexico City.
A seasoned festival juror, he has sat on the jury of Mexican and international film festivals, such as Vision du Reel and Vina del Mar, and has participated in forums and film boards across Mexico, Latin America, Europe and Asia. He is also founder of the Mexican Film Festival Network, RedMexFest.
Lesley Birchard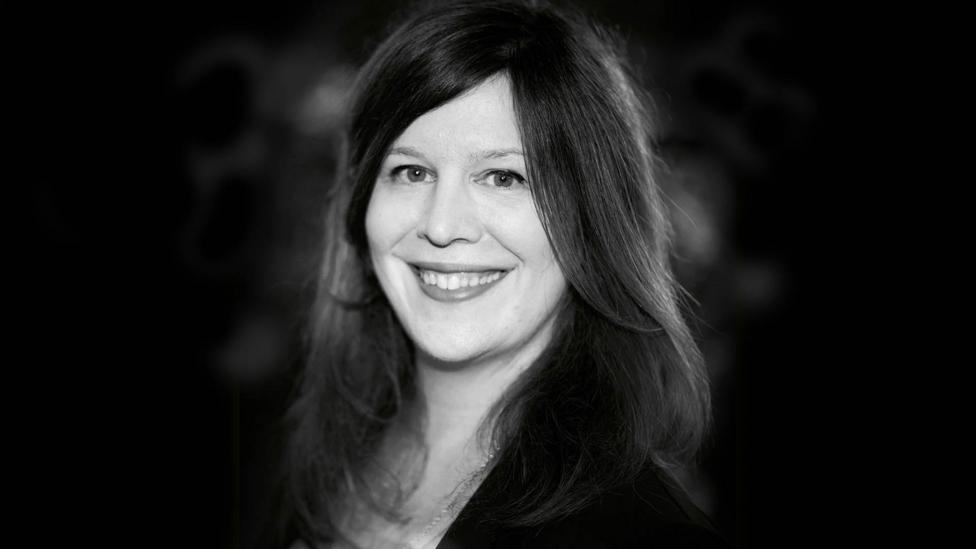 Executive in Charge of Production, CBC Docs
Lesley Birchard is an executive at Canada's public broadcaster CBC. A champion of emerging Canadian filmmaking talent, she spearheaded CBC's digital strand, CBC Short Docs. Under Lesley's leadership, commissions including Oscar-shortlisted Frame 394, Sundance-winner Fast Horse and audience favourite Finding Fukue have resonated with audiences worldwide and made Short Docs one of CBC's most successful online properties. For television, she has overseen four seasons of the award-winning comedy series Still Standing, the feature documentary Gordon Lightfoot: If You Could Read My Mind, and Gord Downie's Secret Path.
José F Rodriguez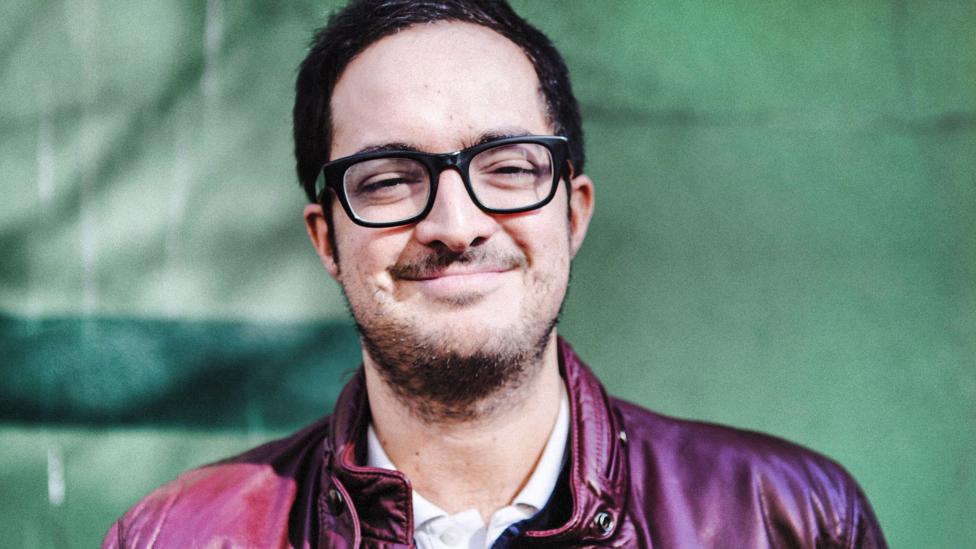 Director of Documentary Programs, Tribeca Film Institute
José F Rodriguez is Director of Documentary Programs at the Tribeca Film Institute, where he oversees the growth and funding for all of the documentary programs. He also leads documentary workshops in the US as well as throughout Latin America.
A native of Puerto Rico, he grew up with a passion for movies that led him to New York City, where he became a script reader for a production company and worked on commercials, short films and features. In the past three years he has made two short films. His documentary short, Adolescencia, was selected for the Camden International Film Festival, New Orleans Film Festival, DOC NYC, among others. His experimental short, Mama, mama, also found similar success.
Lesedi Oluko Moche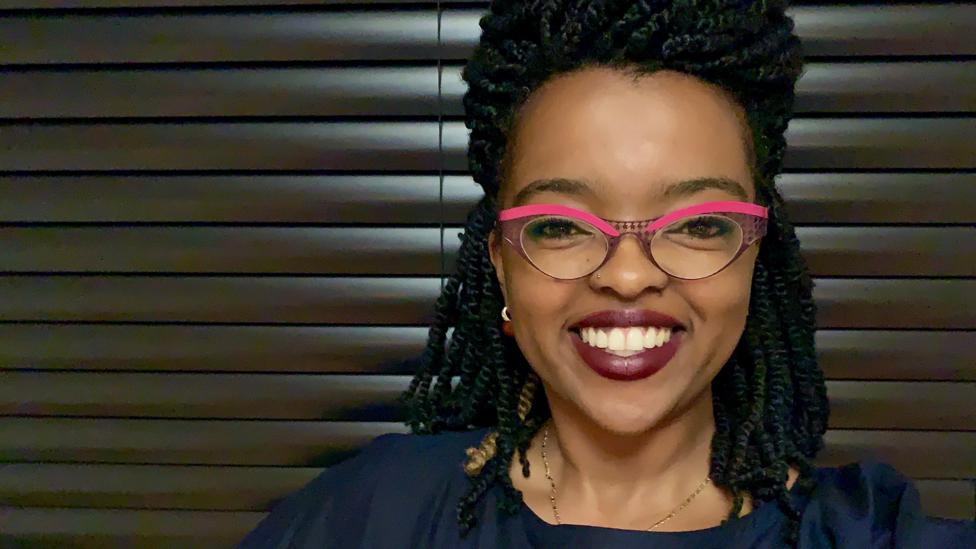 Curator, European Film Festival
Lesedi Oluko Moche is a Johannesburg-based film festival programmer, television producer and documentary film advisor. In 2018, she was named in the annual Mail & Guardian's Women Changing South Africa list. Born in Germany and raised between Zambia and Canada, she studied media and broadcasting, and holds a post-graduate degree in Anthropology. Moche has travelled extensively, and her creative vision is driven by her desire of bridging the gap between nations, race, culture and gender. She finds joy in places and spaces where storytelling, in all its forms, reigns supreme.
Rebecca Lloyd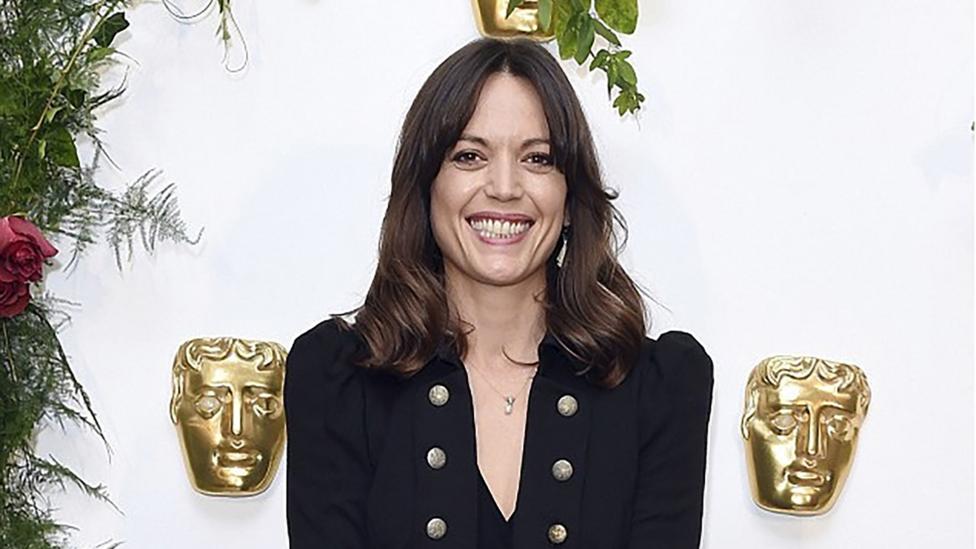 Award-winning editor
After nine years as an assistant, Rebecca Lloyd's breakthrough as an editor came when she was credited as an additional editor on Andrea Arnold's feature, American Honey. The film won the Cannes Jury Prize in 2016. Since then she has taken the helm as lead editor on multiple high-profile projects, including Ron Scalpello's My Name is Lenny. Most recently she worked on the feature film titled, Herself, which premiered at Sundance in January 2020. Currently, Lloyd is working with David Bailey to document his latest book, which contains 3,000 of his photos dating from the 1950s to 2010.
Juliana Sakae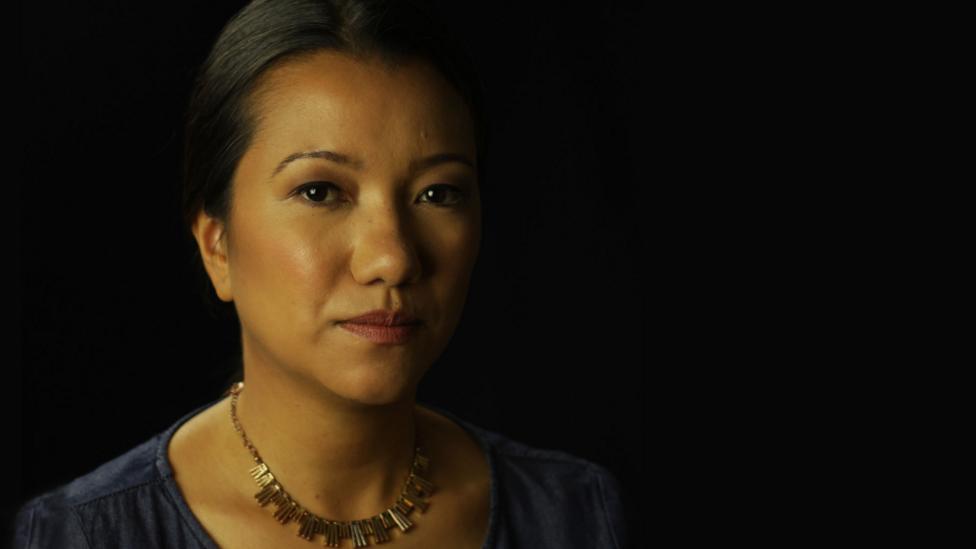 Juliana Sakae is a Brazilian journalist, producer and filmmaker whose work focuses on social issues and human rights. Among her credits are the feature film, The Human Trial, and Netflix's widely popular Making a Murderer.
Her first film, Bleu et Rouge, told the story of Haiti through the eyes of seven Haitian teenagers. It was shot in the summer before the country's deadly 2010 earthquake and was used to raise funds for Haitian disaster victims. Most recently, Sakae managed the competition that leads to the International Documentary Association Awards (IDA Awards).
Corinne Bopp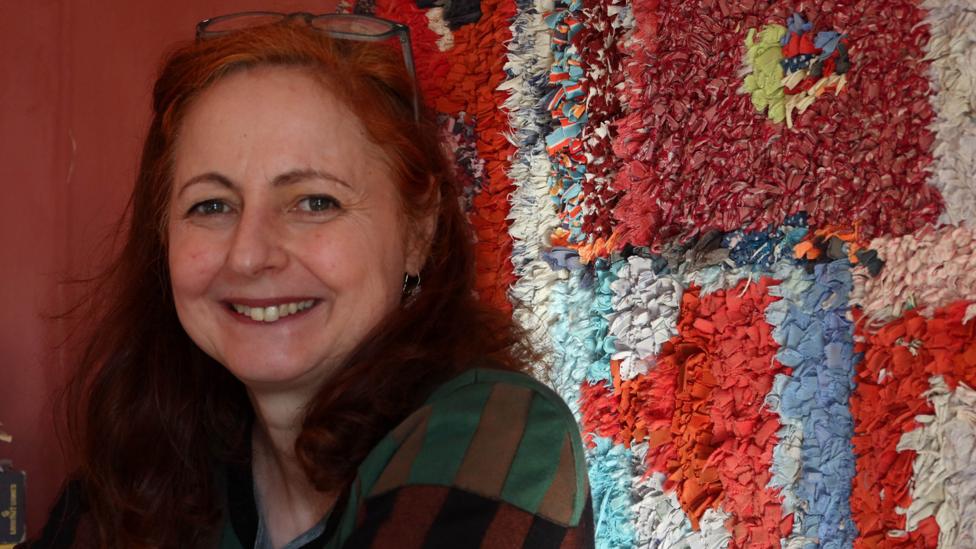 Artistic Director, Les Rencontres du cinéma documentaire film festival
Since 2006, Corinne Bopp has been the artistic director of Les Rencontres du cinéma documentaire, a non-competitive international film festival based in Paris. She is also a member of the renowned Ateliers Varan – a prestigious association of filmmakers and a renowned European documentary film school.
She has worked as a producer, commissioning editor and artistic director for many famous entities, from the French German TV channel ARTE, to the Cinéma du Réel festival. Bopp is an alumna of top French film school La Fémis and currently teaches film production and the history of documentary film.
Sebastian Diaz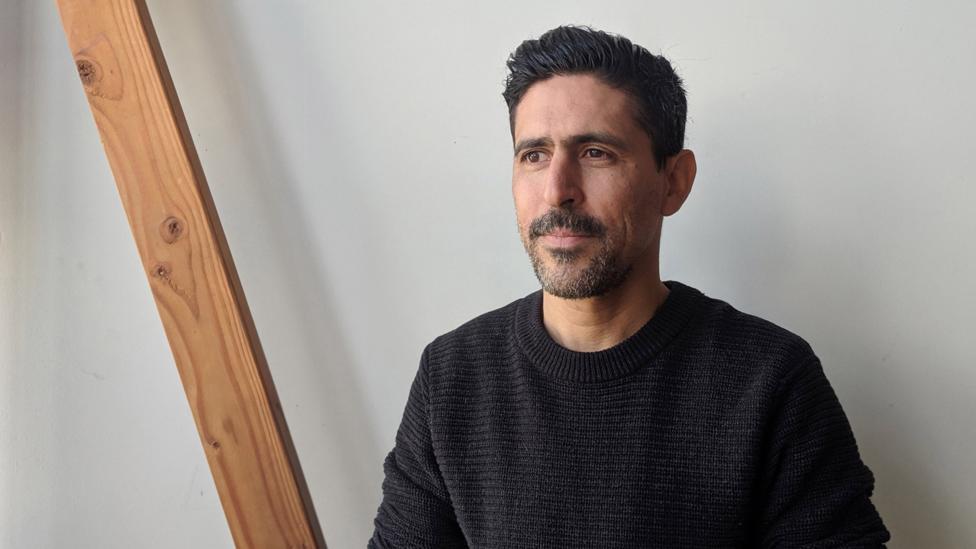 Board member of UnionDocs Centre for Documentary Art, New York
Sebastian Diaz is a director, filmmaker and Emmy-winning editor. His work includes the short documentary, Tonita's, and the award-winning documentary, Tijuaneados Anonymous. He also directed, shot and edited multiple episodes of the documentary series Bulbo, which explores the culture of the Tijuana-San Diego border where he was raised. Diaz lives and works in New York, where he curates Mexican cinema and is a board member of UnionDocs Center for Documentary Art.
Elizabeth Wood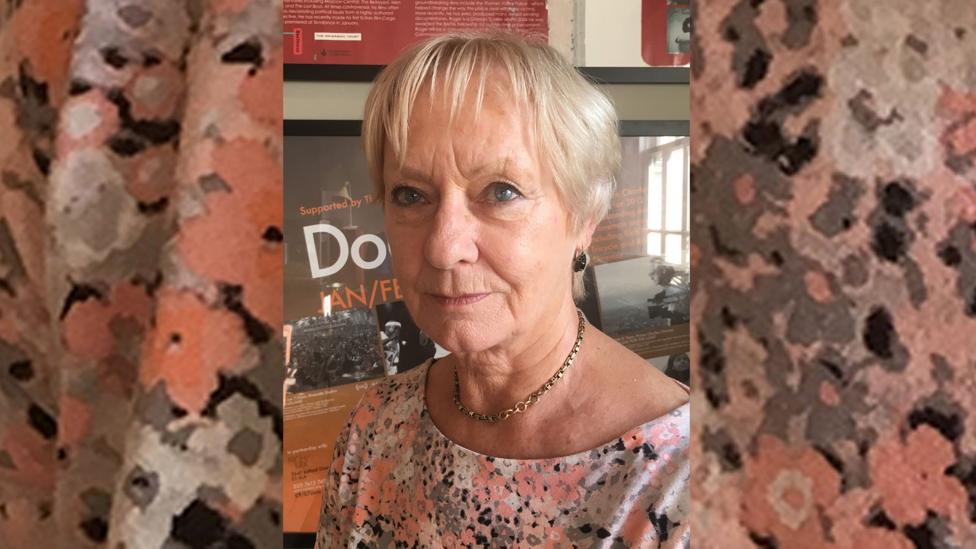 Elizabeth Wood is the founder of DocHouse – and since March 2015, she has been the director and curator of Bertha DocHouse, the UK's first cinema dedicated solely to exhibiting creative documentary. Prior to this, she was CEO of her own production company, directing and producing documentaries for Channel 4, ITV and the BBC.
Wood has worked with Tate Modern, DocFest and the BBC, among others. She has also lectured in film at Harvard University, The Royal College of Art and The National Film School. Currently, she is co-developing an international "documentary cinema exhibitors collective".
Antonio Pezzuto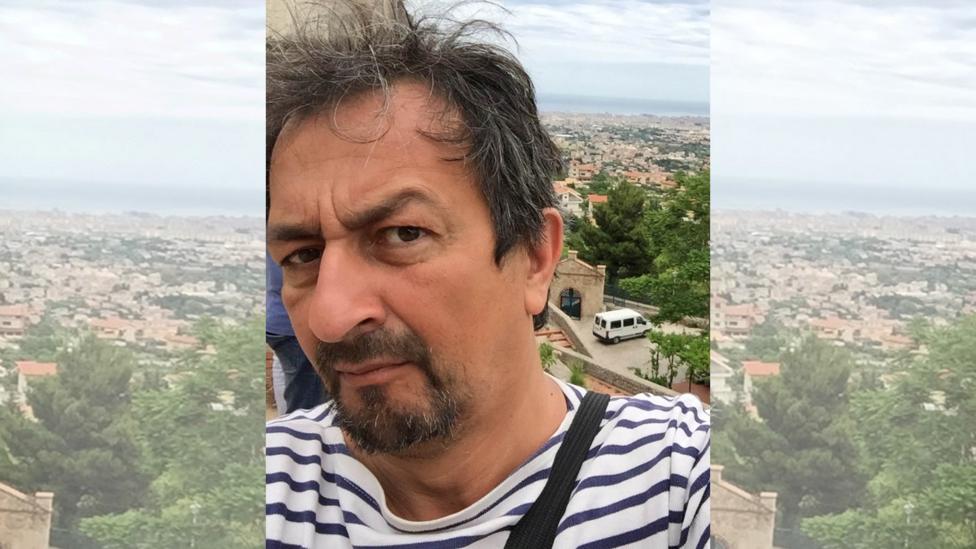 Documentary Consultant, La Biennale, Venice International Film Festival 
Based in Rome, Antonio Pezzuto works primarily as a film selector, specialising in documentary festivals. He is documentary consultant for Giornate degli Autori (Venice Days) at the Biennale, the Venice International Film Festival; a member of the selection committee for Filmmaker film festival in Milan; and responsible for the selection and programming of the Salina Doc Fest in Salina, an island off the Sicilian coast. He also writes for numerous film magazines and has contributed essays to various publications.
Pezzuto is a champion of young filmmaking talent and has been a jury member on several occasions for the Premio Solinas, an important prize for in-progress Italian documentary scripts.
Amelia Hapsari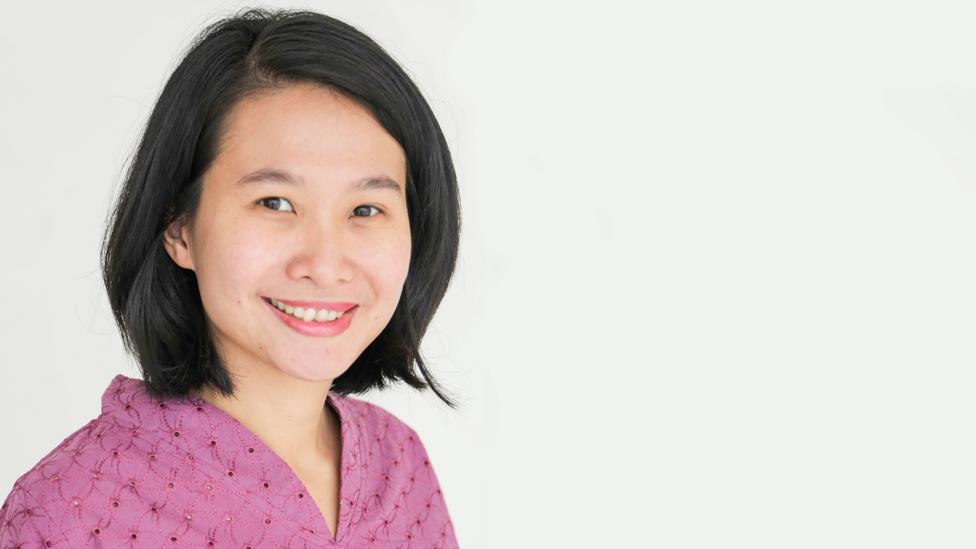 Program Director, In-Docs
As program director at In-Docs, Amelia Hapsari has helped to grow the Indonesian and southeast Asian documentary industry. A filmmaker herself, she co-created the Dare to Dream Asia program and helped initiate Docs By The Sea, where southeast Asian documentary filmmakers can meet funders, buyers, and collaborators from around the world.
Credit: Source link