Mombasa Governor Hassan Joho has seven days to respond to a petition seeking to bar him from holding public office after he was found guilty of abuse of office.
Joho and his co-accused, Changamwe MCA Bernard Ogutu, were also found guilty of contempt of court.
High Court judge Sila Munyao had, in 2019, convicted Joho and Ogutu for illegally demolishing a multi-million shilling perimeter around the property of businessman Ashak Doshi and his wife Pratibha Asho.
They faced a second count of being in contempt of court. Justice Ann Amollo had, on May 6, 2019, issued orders restraining the duo from demolishing the perimeter wall and trespassing on Doshi's property in Changamwe but they defied the orders.
On May 21 this year, Joho and Ogutu were found guilty for contempt of court after they also failed to appear before Justice Munyao to explain why they should not be jailed for bringing the wall down against a court order.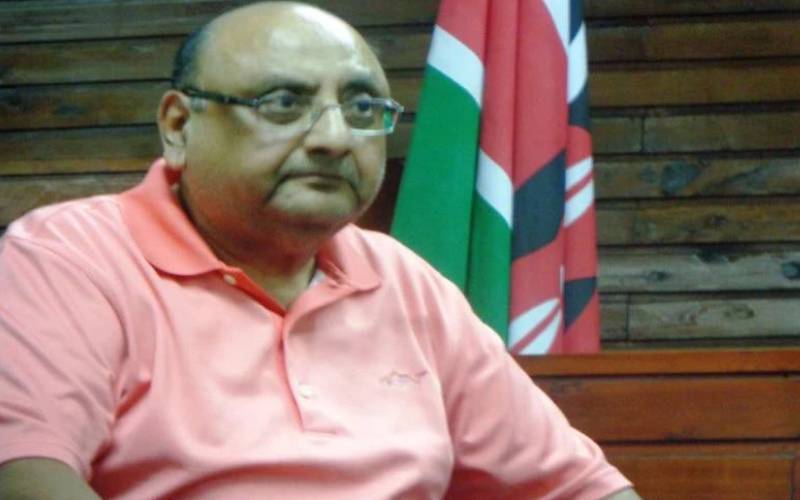 In February 2020, Munyao had found the two guilty and convicted them to six months in jail but suspended the sentence to allow mitigation. However, Joho and Ogutu failed to appear before the court forcing Justice Munyao to sentence them to either pay the fine or serve two months in jail.
Consequently, Munyao issued an order to Mombasa County police commander to enforce the arrest and ensure the two are in jail.
Joho was given the option of paying a Sh250,000 fine or be jailed at Shimo La Tewa. Joho has not paid the fine.
It is on the basis of this that Doshi and Asho filed a petition before the High Court in Mombasa on July 29 seeking orders declaring Joho and Ogutu unfit for public office.
"The petition seeks, inter alia, a declaration that having been found guilty and sentenced by a court of law, you are no longer eligible to hold the office of the county governor of Mombasa," the petition says.
The petitioners want the court to issue a permanent injunction restraining Joho and Ogutu from holding public.
The petitioners, through lawyer Willis Oluga, have also applied to have the governor's and the MCA's seats declared vacant.
Oluga told the court that the petition seeks to espouse the rule of law by ensuring leaders are held accountable for their actions and those who disobey the law and fail to uphold the rule of law are permanently barred from public office.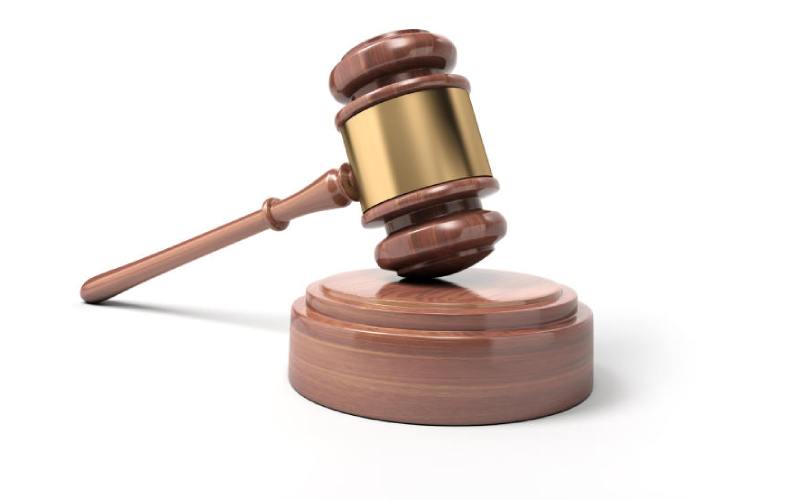 Article 182 (c) of the constitution states that the office of a county governor shall become vacant if the holder ceases to be eligible.
On July 30, Justice Eric Ogola directed that Joho be served with the petition through an advertisement in a newspaper with nationwide circulation.
"The petitioners (Doshi and Asho) are hereby granted leave to serve Joho with the petition, the Notice of Motion application both dated July 29, 2021, and the order of this court made on July 30, 2021, through substituted service by way of advertisement in one local newspaper with national circulation within seven days of this order," read Justice Ogola's order.
In an advertisement in The Standard on Friday, Joho was served with the notice to appear before court failure to which the case will proceed to hearing in his absence.
"Any of the parties served with this order and fails to obey, he or she shall be cited for contempt of court liable to imprisonment for a period not exceeding six months," read a penal notice.
Credit: Source link