The appointment of college football coach Ted Lasso as Richmond FC's new manager might be one of the more bizarre signings in football, but the sport's history is littered with shock transfers – successful and infamous…
Watch Ted Lasso from August 14 on Apple TV+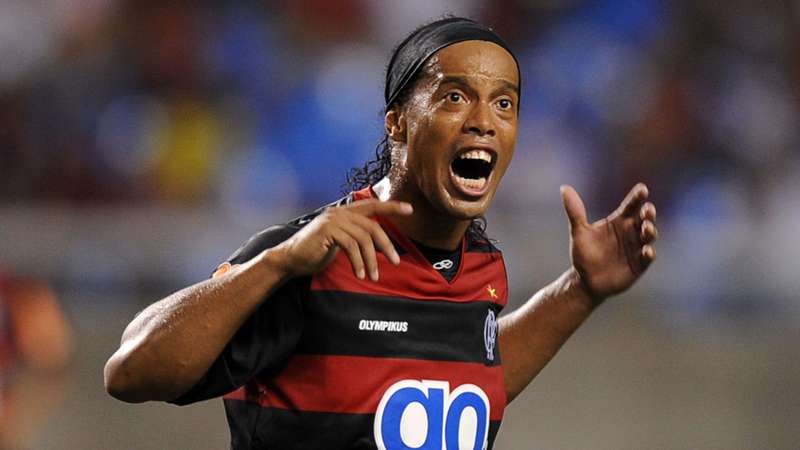 #20
 Ronaldinho – AC Milan to Flamengo
In 2011, Ronaldinho had a whole host of admirers when he was leaving AC Milan.
His transfer to Flamengo was not exactly a shock as he returned to his homeland, but the real head-scratching moment was the fact that Brazilian rivals Gremio were so sure they had they had re-signed their former player that they held a celebration with their fans before Flamengo came in and snatched him from under their eyes.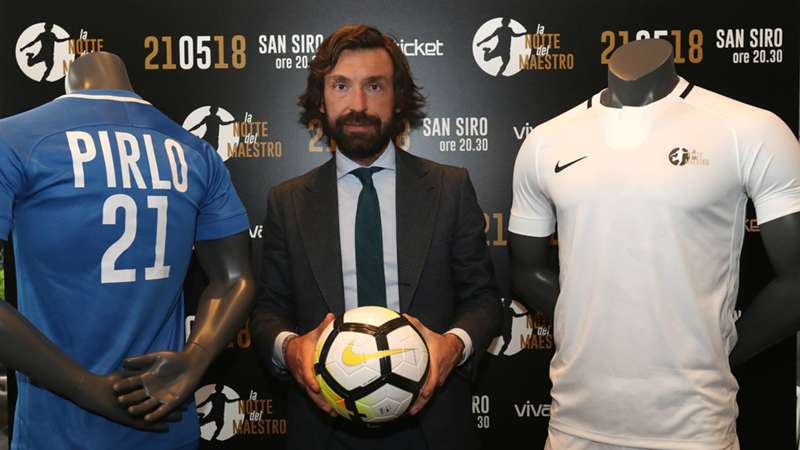 Marco Luzzani
#19

 Andrea Pirlo – Juventus U23 to Juventus

Andrea Pirlo was no stranger to a shocking switch, having first traded Inter for AC Milan and later joined Juventus on a free transfer, prompting Gianluigi Buffon to claim "God exists".

However, in 2020, he went one step further, taking over as coach of Juventus's Under-23 side without any coaching experience before being promoted to the top job just a week later following the sacking of Maurizio Sarri.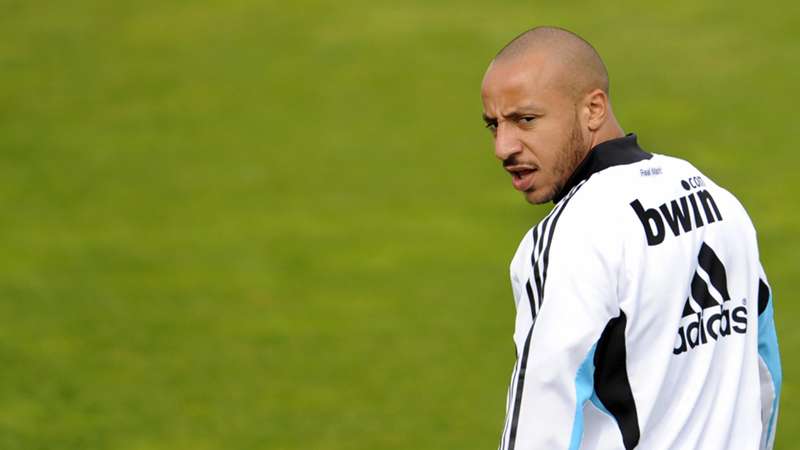 Getty Images
#18

 Julien Faubert – West Ham to Real Madrid

French winger Julien Faubert had an unexpected career journey. He went from Cannes to Bordeaux to West Ham before stunning the world when Real Madrid came in with a deadline day loan offer for him in January 2009.

He played just twice for Los Blancos, even being pictured sleeping on the bench during a game and missing training as he got his day off mixed up.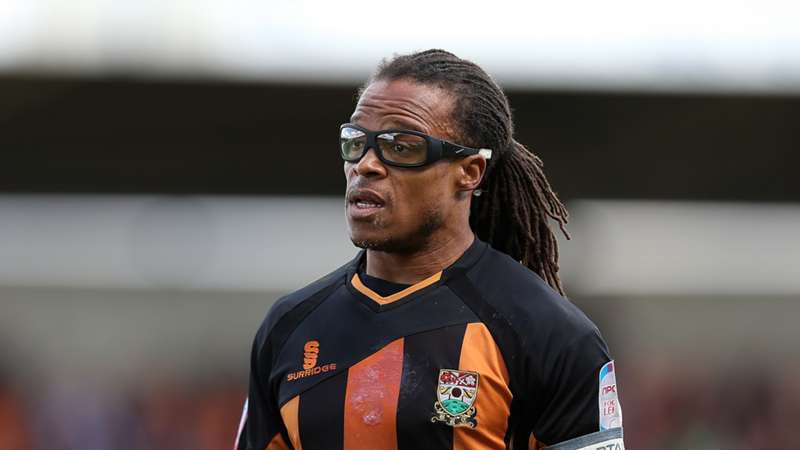 Getty
#17

 Edgar Davids – Retired to Barnet

In 2012, former Ajax, Juventus and Netherlands legend Edgar Davids came out of retirement to play for his local London club.

But rather than a Premier League giant, the Champions League winner was appointed joint player-coach at… League Two side Barnet.

There, he wore the shirt number 1 and would not travel to away games if the team was required to stay in a hotel overnight.

Barnet were relegated but Davids stayed on and managed the team in the Conference. He left in 2014 and has not had a managerial job since.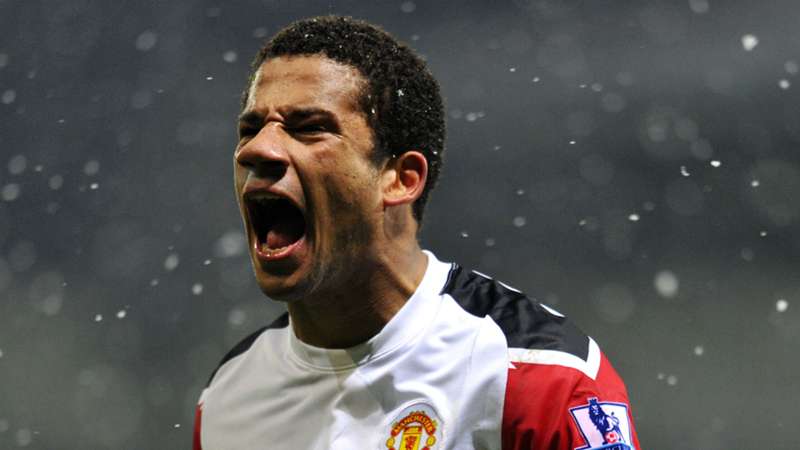 Getty Images
#16

 Bebe – Vitoria to Man Utd

Alex Ferguson was famous as being a great judge of character. But when he signed Bebe in 2010, he had never even seen the midfielder play.

In fact, Bebe had never even played for Vitoria, spending just five weeks at the club before Man Utd bizarrely coughed up £7m for his services.

Those services actually saw him score twice for the Red Devils, but in four seasons at Old Trafford, he played just seven games.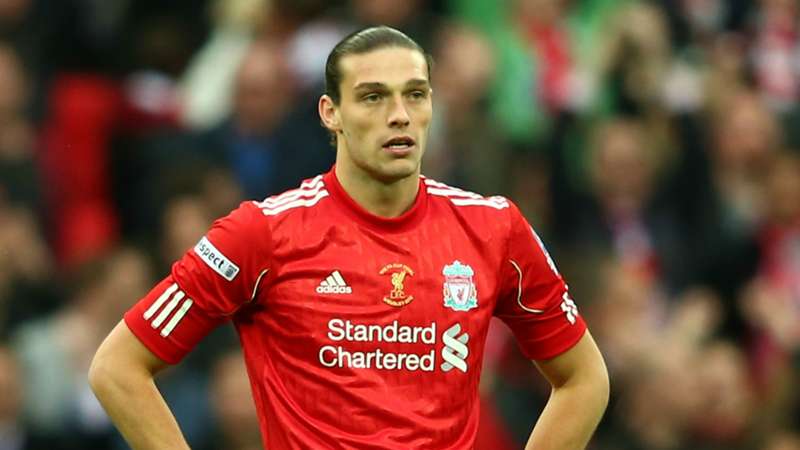 Getty Images
#15

 Andy Carroll – Newcastle to Liverpool

When Liverpool sold Fernando Torres to Chelsea on the winter window deadline day in 2011, the Reds needed a new striker and they needed one now.

With time running out, they settled on a £35 million move for Newcastle's towering forward Andy Caroll.

Caroll proved an enormous waste of money for Liverpool, scoring just six Premier League goals and spent more time injured than on the field.

They bought Luis Suarez that same window and the difference between the two could not be starker.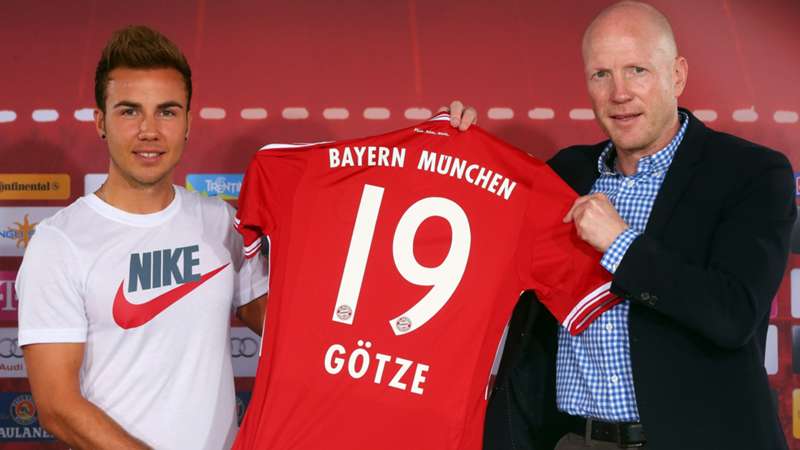 GettyImages
#14

 Mario Gotze – Borussia Dortmund to Bayern Munich

Borussia Dortmund had beaten Real Madrid to get into the 2013 Champions League final – an impressive achievement.

But before that semi-final tie, it was confirmed that one of the team's stars, Mario Gotze, was set to join Dortmund's Bundesliga rivals, Bayern Munich, who were to be their opponents in the final.

Bayern activated Gotze's release clause of €37m, which annoyed not only Dortmund fans, but also BVB's head coach Jurgen Klopp who believed that the Bavarians could have waited until the end of the season before making a move.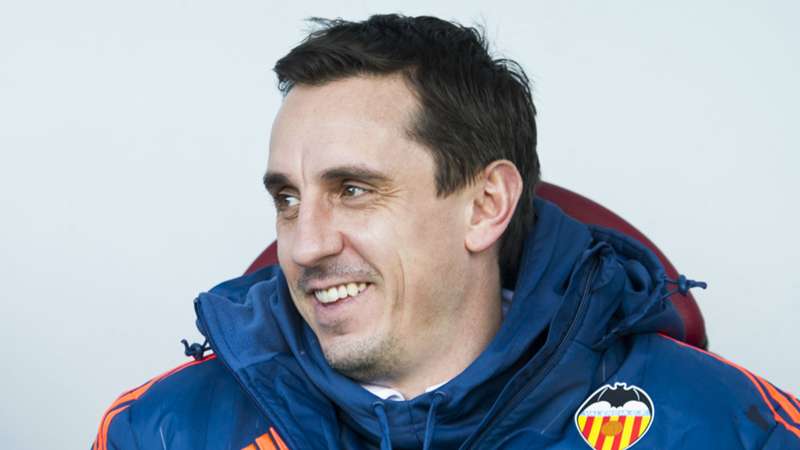 Getty Images
#13

 Gary Neville – Unemployed to Valencia

It's not surprising for ex-players to get coaching jobs quickly after hanging up their boots. However, it was very surprising when Valencia replaced caretaker manager Phil Neville with Gary Neville in 2015.

The oldest Neville arrived in La Liga with limited experience as assistant coach with England and next to no knowledge of Spanish.

His first game in charge saw them get knocked out of the Champions League and after just three wins from 16 games, the former Manchester United defender was shown the door – or 'puerta' from his limited Spanish.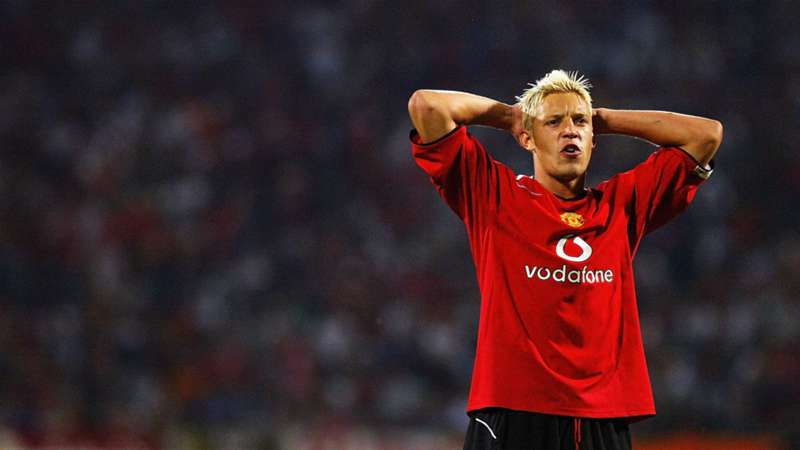 Getty
#12

 Alan Smith – Leeds United to Manchester United

Alan Smith once was asked who was the club he would never sign for. His answer? Manchester United.

Of course, in 2004, he ended up at Old Trafford, admitting that he had been "silly" to make such a statement, saying: "I was young and naive and never thought that a) Man Utd would ever want me, and b) Leeds would sell me."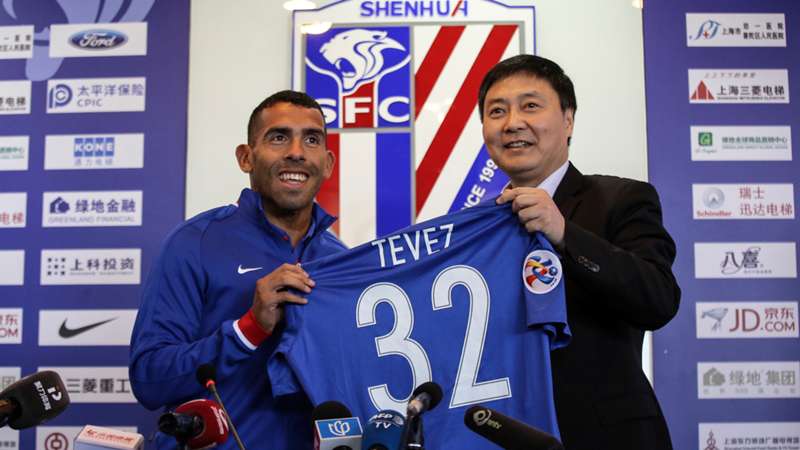 Getty Images
#11

 Carlos Tevez – Boca Juniors to Shanghai Shenhua

Carlos Tevez has had so many shocking transfers, the Argentine forward could probably have his own slidelist.

In 2017, he left his home country to move to China where Shanghai Shenhua reportedly made him the world's highest-paid player, earning over £600,000 a week.

What's more, the Chinese Super League side paid Boca Juniors £72m for his services, which Tevez later described as a "holiday". He was infamously fined for going to Disneyland rather than playing for his team.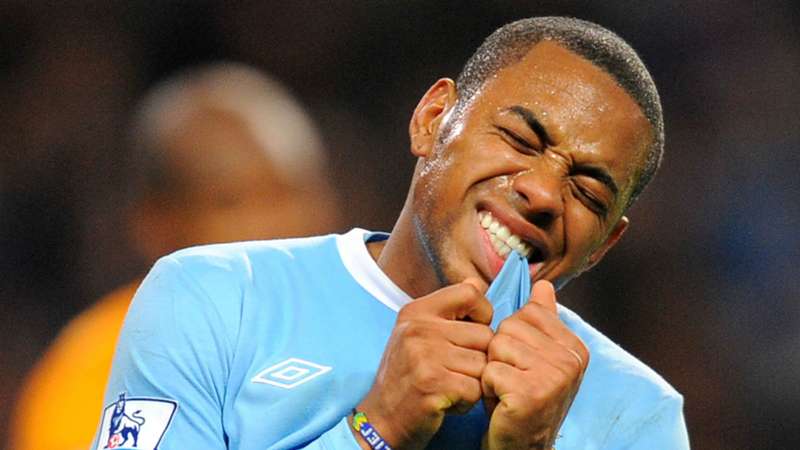 Getty Images
#10

 Robinho – Real Madrid to Man City

Once chosen by Pele as his heir, Robinho was a star with Santos in Brazil before moving to Real Madrid.

He was fairly inconsistent at the Santiago Bernabeu, but when Manchester City's new owners from Abu Dhabi needed a marquee signing, they turned to the striker.

Robinho was signed for £32.5 million on the same day the new owners took charge, capturing him ahead of Chelsea who looked set to poach the forward.

At his unveiling, Robinho called his new club Chelsea by mistake, but the biggest mistake was made by City as he was sold for half the price two years later.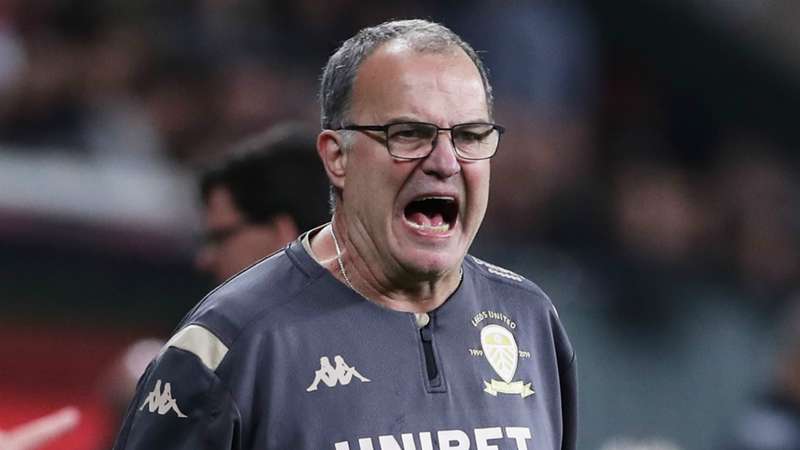 Getty Images
#9

 Marcelo Bielsa – Unemployed to Leeds

One of the most iconic managers in world football, many thought they would eventually see Marcelo Bielsa in the Premier League – but not many would have guessed that it would be after first guiding Leeds United to the Championship title.

The former Argentina and Chile boss caused huge controversy in England's second tier when he sent a spy to watch Frank Lampard's Derby County in training.

Bielsa famously responded to 'Spygate' by giving a PowerPoint presentation to journalists detailing exactly what he had learned about his opponents.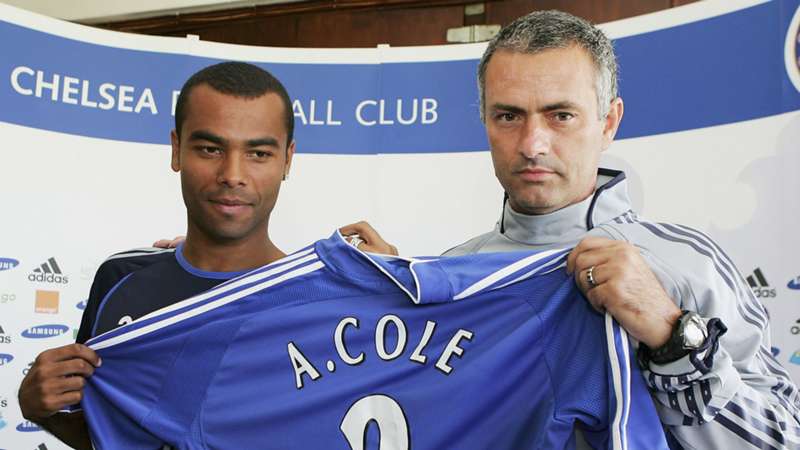 Getty
#8

 Ashley Cole – Arsenal to Chelsea

Considered one of the best full-backs in Premier League history, Ashley Cole was part of Arsenal's 'Invincibles' before switching to bitter London rivals Chelsea, where he won another league title and lifted the Champions League.

The transfer dragged on for over a year before Cole was announced as a Chelsea player, causing Arsenal fans to wave money at him and give him the nickname "Cashley."
Getty
#7

 Robin van Persie – Arsenal to Man Utd

In 2011-12, Robin van Persie won the Premier League Golden Boot with Arsenal. In 2012-13, he won it again, but this time with Manchester United.

The Dutchman had spent eight seasons at Arsenal and many believed their club captain might stay forever. However, at the end of the 2011-12 season, he announced he had turned down the club's contract offer.

Manchester United stepped in and snapped him up for £22.5 million. Another £1.5m would be paid if Man Utd won the Premier League title within four years. It only took one.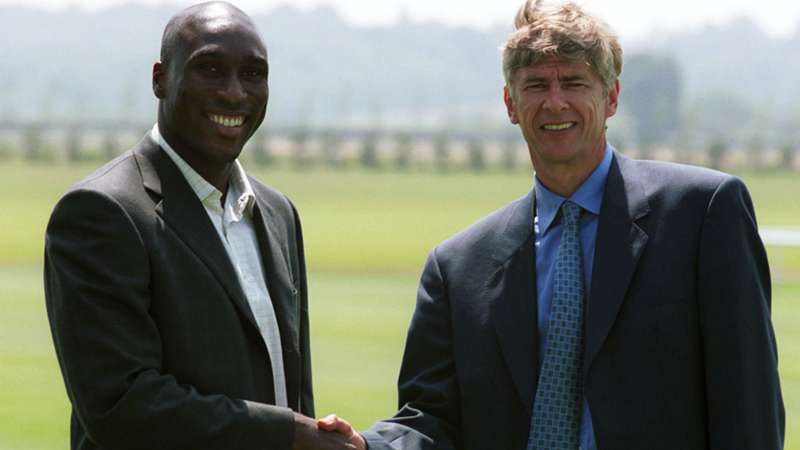 Getty
#6

 Sol Campbell – Tottenham to Arsenal

In 2001, Sol Campbell became the first player in 26 years to swap Tottenham for Arsenal, having played more than 300 games for Spurs.

In that time, he won just one trophy and admitted that the reason he joined Tottenham's north London enemies was to win silverware.

Campbell was heavily abused by Spurs fans, but he had the last laugh as he won two Premier League titles.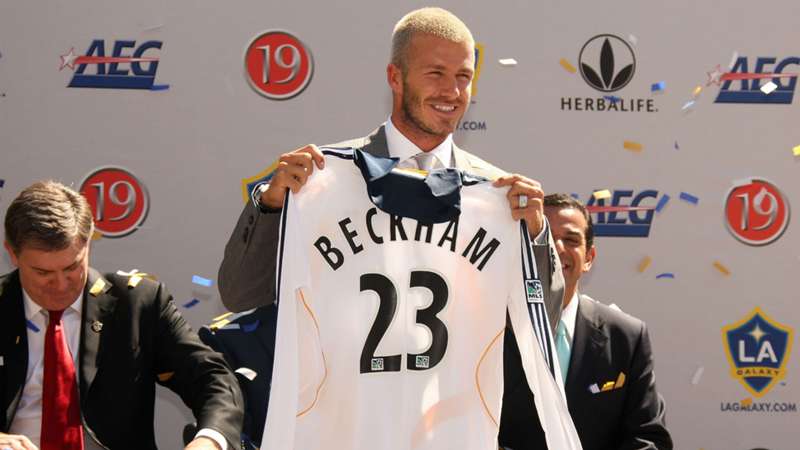 Getty
#5

 David Beckham – Real Madrid to LA Galaxy

Despite having been offered a new contract by Real Madrid, Galactico signing David Beckham found a Galaxy of his own in 2007 when he agreed a move to Major League Soccer.

The former Manchester United winger became the face of LA Galaxy, with Real president Ramon Calderon claiming Beckham was "going to Hollywood to be half a film star".

Beckham helped raise the profile of U.S. soccer and became a club icon, winning two MLS Cups.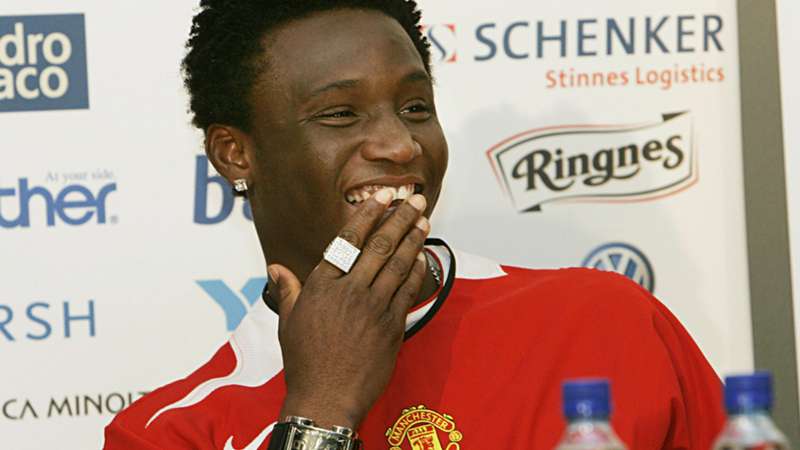 Getty Images
#4

 John Obi Mikel – Lyn to Chelsea

In April 2005, Manchester United announced new signing John Obi Mikel on their website. The Nigerian was even pictured laughing in the iconic red jersey at a press conference.

However, at the time, Chelsea insisted they had sealed a deal for Mikel, with the midfielder leaving Norwegian club Lyn amid accusations of 'kidnapping'.

The matter was referred to FIFA but before a decision was made, Chelsea agreed a deal with Manchester United and Mikel was confirmed as a Chelsea player in 2006, paying £4 million to Lyn and £12m to United.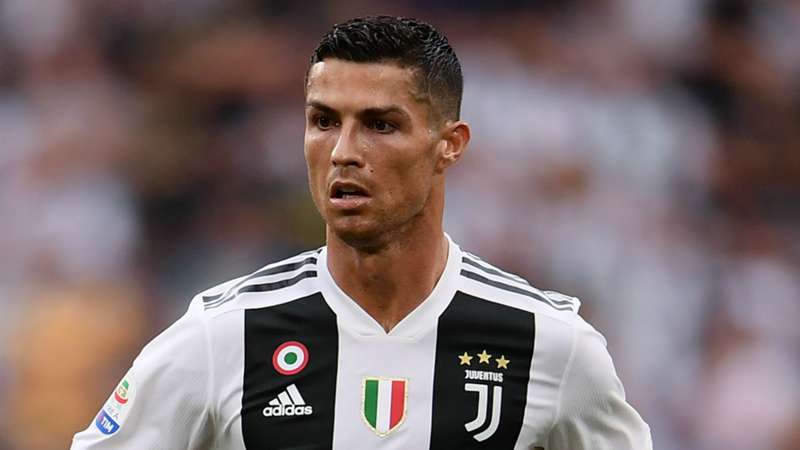 Getty Images
#3

 Cristiano Ronaldo – Real Madrid to Juventus

Cristiano Ronaldo won a record fifth Champions League title in 2018, lifting the trophy four times with Real Madrid after joining from Manchester United.

After the final, the Portugal international gave a vague hint that it might be the end of his time in Madrid, but nobody, especially not Real fans, believed it could happen.

A few months later, Juventus stunned everyone by lodging a bid of €100 million which was accepted by Real Madrid and the multiple Ballon d'Or winner swapped his white shirt for a striped one.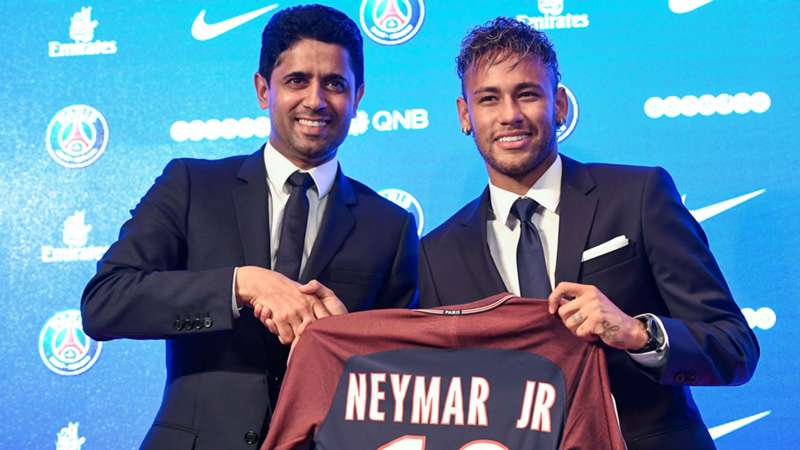 Gettyimages
#2

 Neymar – Barcelona to PSG

Neymar became the world's most-expensive player in 2017 when Paris Saint-Germain activated his whopping €222 million release clause.

Before that, the €100m mark had been broken just once, and only barely when Manchester United signed Paul Pogba from Juventus.

PSG had been interested in Neymar for a while and a deal looked to be off when the Brazilian attacker joined Barcelona for pre-season in the United States, with defender Gerard Pique posting a photo with the caption "se queda", meaning "he stays".

Neymar did not stay.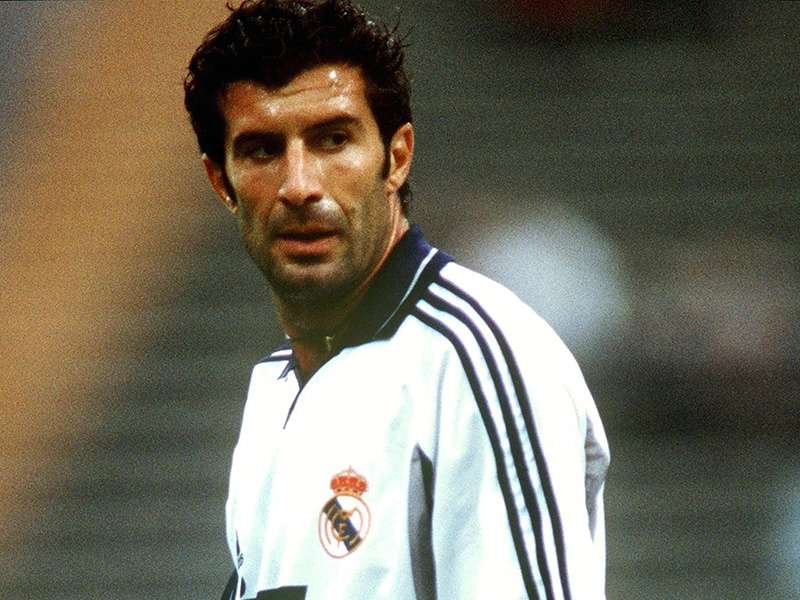 Getty
#1

 Luis Figo – Barcelona to Real Madrid

Few players get to play in El Clasico. Even fewer players get to play for both teams in El Clasico.

When Luis Figo returned to Barcelona in October 2000 wearing the white of Real Madrid, banners were hung around the stadium calling him a 'Judas' and a 'traitor'.

Objects were thrown at him every time he visited Camp Nou and, in 2002, one fan even threw a pig's head, while golf balls were also aimed at the Portuguese midfielder when he attempted to take corners.

He won two La Liga titles at each club, but only one Champions League – at Real Madrid.