For four years, David Omondi was taken back-and-forth as he sought his retirement dues from the Teachers Service Commission despite following the right procedure.
He was almost giving up when a trusted friend came to his rescue. He finally he got his money in 2019, having exited the profession in 2015.
Before he got help, cartels had been asking for between Sh50,000 and Sh100,000 to expedite the process for him, cash that he didn't have.
"They told me that if I gave them the cash, my dues would be processed 'within weeks'. Unfoundedly, I could not raise the money. It's a very frustrating experience. Every retired teacher has a story to tell," said Mr Omondi, who served for 35 years.
His frustrations show what many go through as they chase their dues from TSC. The chief executive, Ms Nancy Macharia, at the weekend admitted about the existence of cartels that have been defrauding teachers.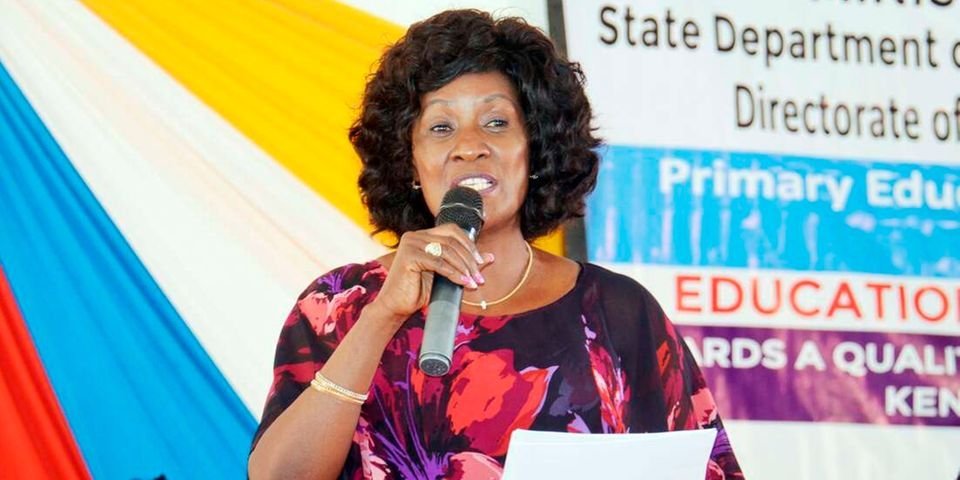 Fallen prey to fraudsters
"We have engaged officers from the Directorate of Criminal Investigations (DCI) to dismantle them. Because we've streamlined the process, I'm calling upon teachers not to pay a cent to have their dues processed. Despite the sensitisation, however, some teachers still work with these conmen," she said.
Ms Macharia called on tutors to follow the due process and report people who ask them for money "to hasten the process".
"We've tried to spread the word, but some teachers still fall prey to these fraudsters. It's unfortunate. Why should one pay for a free process?" she posed.
"They call you; you send them money and then they change their number. When you call later, the number is out of service."
Teachers who spoke to the Nation admitted that it's not easy to bypass the cartels, who appear to know their way around various offices.
Teachers Development Programme
Ms Macharia has, meanwhile, said tutors are expected to undertake the Teachers Development Programme Course (TPD) one week a year, during school holidays.
"Face-to-face sessions will be offered in centers in close proximity to the teachers. During the other two school holidays, teachers will undertake TPD through the online programme," she said.
TSC admitted that cartels had been infiltrated various processes, such as recruitment, promotions and transfers. They include rogue staff from the Treasury and the TSC.
Ms Macharia said there are 341,760 teachers employed by TSC with at least 8,000 exiting annually.
A week ago, Directorate of Criminal Investigations officers arrested four suspects who had been defrauding teachers and minting millions by pretending to be in a position to help them in transfers and employment.
Credit: Source link