Jubilee party has nominated Isaac Ngugi alias Ngugi IG to replace the late Victor Prengei in the senate
Jubilee Secretary General Raphael Tuju told The Standard the decision to pick Ngugi who hails from Nyandarua was made after favourite candidate for the Ogiek community Peter Cheruiyot was locked out by IEBC due to old age.
According to Tuju, the late Prengei who died after he was involved in a road accident in August was representing the youth and not the minority as has been largely said.
He said as a result, Cheruiyot has been appointed by the party as one of its senior directors.
"The Ogiek community wanted us to appoint Cheruiyot of which we did but unfortunately, he was locked out by IEBC due to age. The Commission requires that in that docket, we pick someone who is aged 35 years and below," he explained.
He said Cheruiyot has been a faithful member to the party and they cannot abandon him as he would completely lose out.
But in a swift rejoinder, Nakuru Governor Lee Kinyajui criticized the move
"We have received information that Jubilee Party has replaced the nomination of late Senator Victor Prengei with Isaac Ngugi from Nyandarua," he said in a statement.
"To deprive the marginalized, poor Ogiek the only representation they had, is a cruel and regrettable gesture."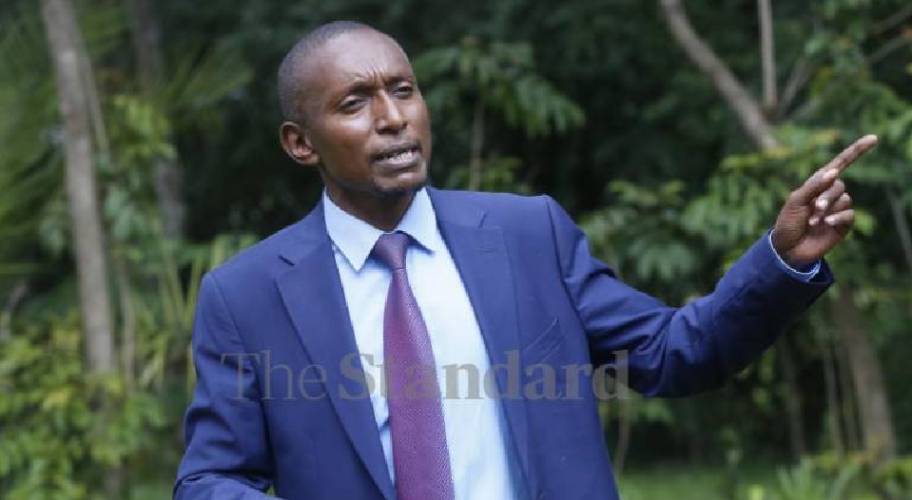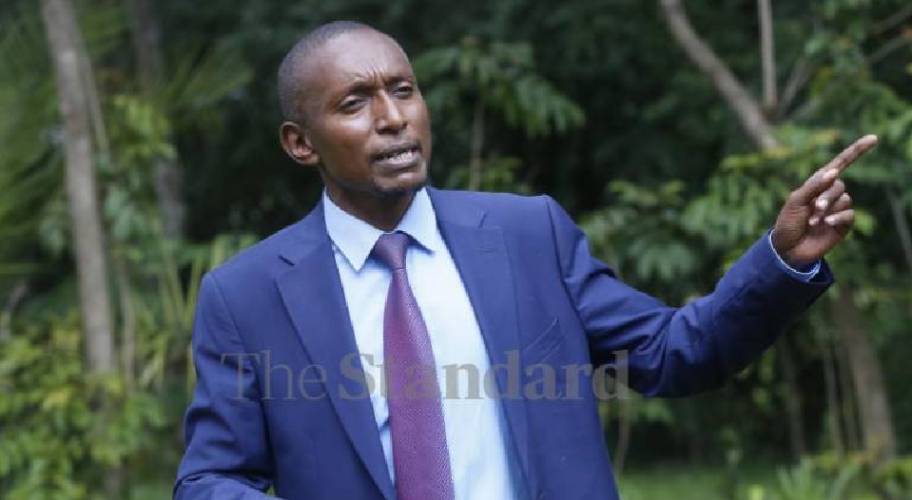 Cheruiyot,38, served in the Prime Minister's Inter-Ministerial Taskforce on Mau in 2009 and later in the Committee of Experts on Constitutional Change in 2010.
"It should however be made clear that the position was not for a minority but a youth. As a party we, therefore, had the responsibility to pick the next youthful person who happens to be Ngugi," he said.
He said there have even been calls for them to pick a lady but election regulations require that a man replaces a man and a woman to replace a woman.
This is just as we nominated Leshore to replace Mwaura but the matter being held by the courts. Once we are done, Leshore should be sworn in immediately," he added.
Prengei who hailed from the Ogiek community was heading towards Kabarak direction from Nakuru Town when the vehicle he was driving lost control and careened off the road before landing in a ditch.
Some members of the Ogiek community had asked the ruling Party to nominate one of their own to replace Prengei.
The Community endorsed Cheruiyot who was elected Nakuru Jubilee branch secretary ahead of the 2017 General Election and remained a fierce supporter of the party in the region.
Governor Kinjyanjui said, "while we may not be the decision-makers in Jubilee, it is clear that consultation and stakeholder engagement has been deleted from the party constitution."
He added that Jubilee Party had the unique distinction of employing and paying individuals to bring it down describing the trait as "self-cannibalization".
"We are tired of witnessing the continued reckless action by a few people, who have personalized the management of a party that belongs to its members," he added.
However, he said he respected the decision. "But assure you that we shall revisit soon."
Noted the Governor: "It is clear that our failures are also largely internal, perpetrated by a small clique that will not face the electorate."
In a sarcastic conclusion, he said: "We shall forever remember you for your tireless actions to bring down Jubilee. You have succeeded."
Credit: Source link