K24 TV on Wednesday, June 17, sent out an internal memo unveiling the identity of four new members of their newsroom team.
The list, seen by Newszetu, detailed the names of the four as, Kariuki Gicira, Faith Makena, and Allan Owino.
Picking up talent from rival media houses is nothing new in the Kenyan industry, with the likes of Betty Kyallo moving from KTN in July 2018 to headline K24 News, before her recent decision to quit the Mediamax-owned station to venture out on her own on May 30.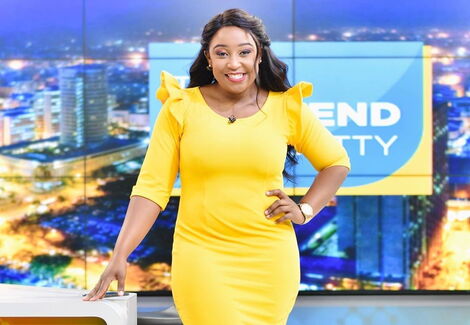 It was her move that sparked the avalanche of movements across the media industry.
Get to know the new faces at K24 in detail below:
Allan Owino 
He joined the Cape Media-owned station in August 2019, having previously started out as an intern at Mabati Rolling Mills Ltd.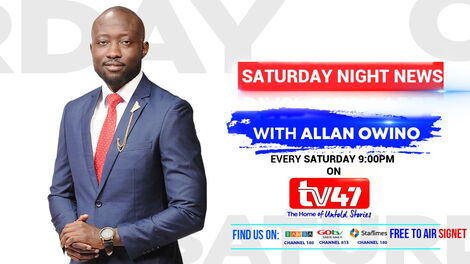 He quickly established himself as one of the stars to watch at TV47 before his latest move.
According to media reports, TV 47 is owned by Cape Media, a firm established by Mt Kenya University founder Prof Simon Gicharu.
Owino holds a Bachelor of Business Information Technology.
Gicira joins K24 with a vast experience in the media industry, having started out as a Senior Producer at Africa 24 Media (January 2012 – August 2015).
He then joined the Standard Group in September 2018, going on to serve as a Senior TV producer for 3 years.
Some of his weekly productions included The Entrepreneur, Ultimate Challenge, Tukuza and Dancing families.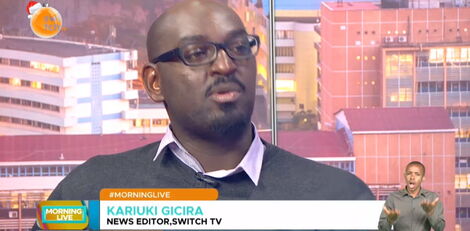 A month following his departure, he joined Switch Media as a News Editor, a position he excelled in until July 2019, when he ventured out and tried his hand as a Senior Content Producer at Africa Films  Network.
Gicira earned his academic stripes at the Multimedia University of Kenya where he attained a Diploma in Mass Communication and Media Studies.
Formerly of Switch Media where she served as News Editor for one year (August 2018 – July 2019), Makena's journey started back in 2010 when she worked at the Goodnews Broadcasting System (GBS).
She worked as a TV Producer, Presenter as well as a Video Editor, before moving on to Africa 24 Media in May 2014, taking up the role of a TV producer.
2 years later, Makena's talent was scooped up by the Standard Group, where she worked as a News Producer before her move to Switch Media.
She is currently pursuing a degree in Mass Communication and Media Studies at St. Paul's University
Speaking to Newszetu, the communications team at Switch Media expressed their pride in having played a role in nurturing the talent of 2 of the journalist set to debut at K24.
"Switch TV has been on a steady growth path as one of the top and credible channels in the country with competitive content within the lifestyle and entertainment genre being the key ratings drivers and a presenter line-up that has resonated well with the youth.
"As with any organization people will leave, what matters the most is their time with us was valuable to both the individual and the organization. We have great satisfaction from mentoring the next generation of journalists — that facts matter and factual reporting will always win the day," the spokesperson stated
Credit: Source link