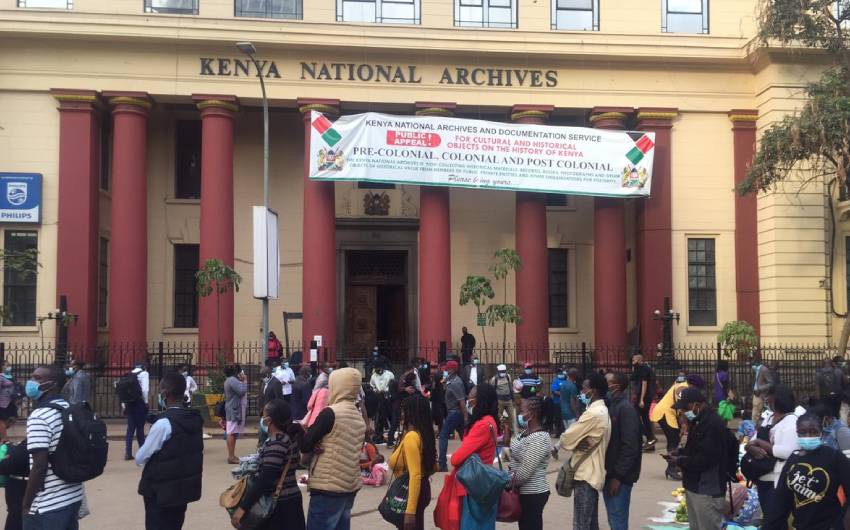 Commuters who transit through the Kenya National Archives termini are on Monday pensively watching the clock as darkness rolls in with the night curfew of 8 pm to 4 am.
A spot-check by The Standard has revealed that queues snake the landmark, a popular meeting point located on Moi Avenue, opposite Hilton Hotel, as hundreds race to beat the night curfew.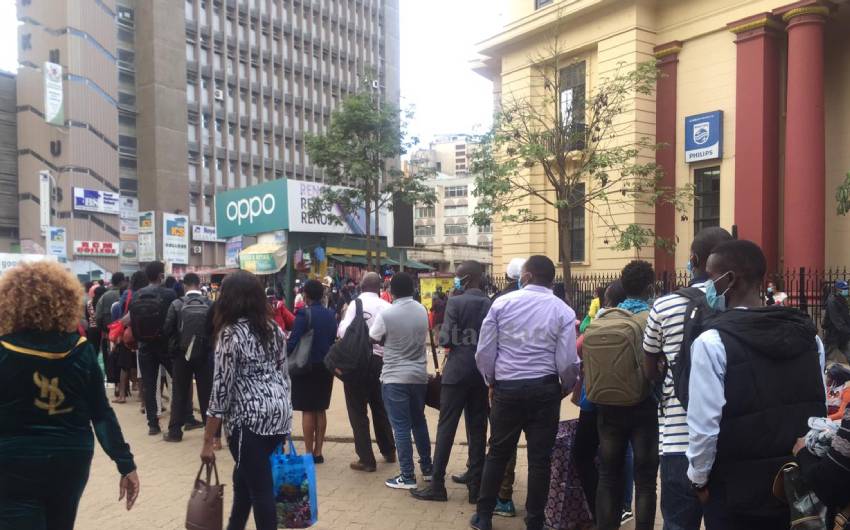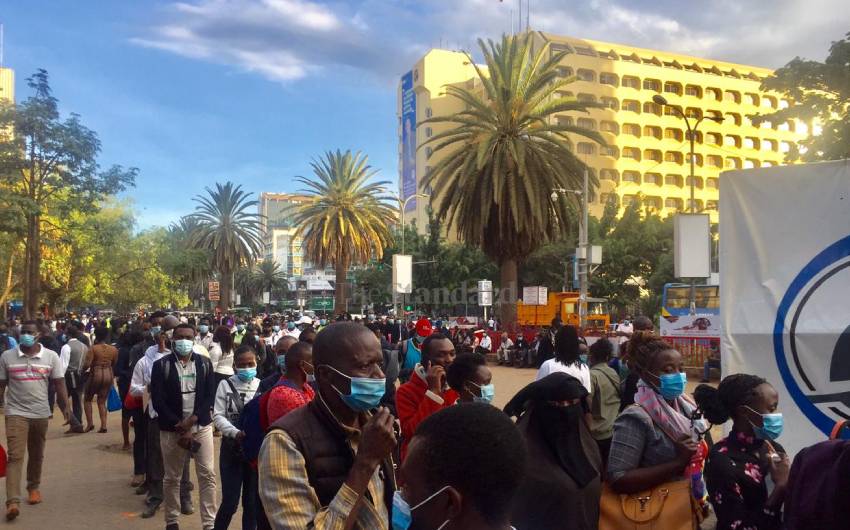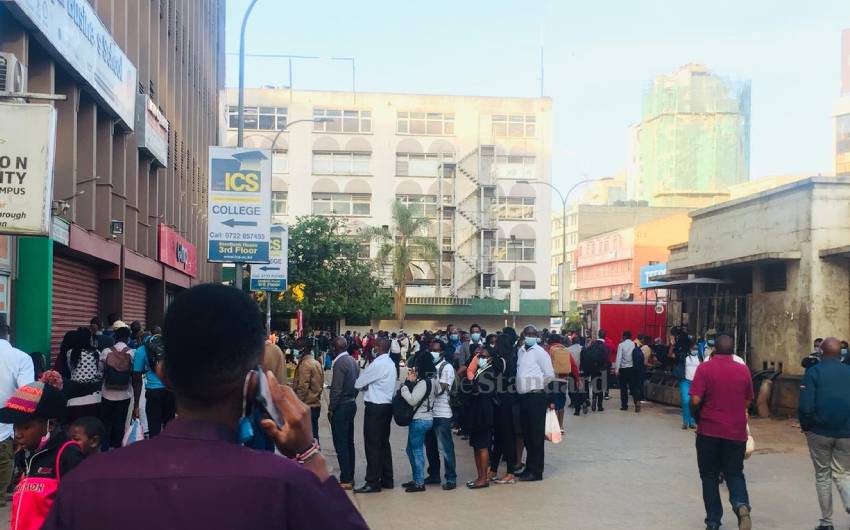 The mad rush is a reaction to Saturday's snarl-up where motorists and essential service providers were stuck on several roads, including the Thika superhighway, for hours after police officers mounted roadblocks on major roads to enforce the curfew.
Speaking on Sunday following uproar, Kasarani OCPD Peter Mwanzo said the measures, which affected tens of motorists who were on major highways and roads, were to ensure compliance as there had been laxity by members of the public in following Covid-19 containment directives.
"Only the service providers on duty will be allowed to pass. If it is curfew time, it is curfew time. If you are here, you will stay here till morning," said Mwanzo.
A message Government Spokesman Cyrus Oguna reiterated when he urged Kenyans to observe Covid-19 protocols.
"It is important that, as a people, we continue to observe the Covid-19 infection control and containment measures, if we are to quickly flatten the infection curve and have our lives get back to normal. Observing these measures includes strictly respecting the curfew time which starts at 8pm for the One Zone and 10pm for the rest of the country. Let this be a collective responsibility," said Oguna.
Credit: Source link