Feel like you need something to look forward to in 2021? Why not sign up for one of these incredible tours and experiences. We have included entries from all around the world, from a 9-day Ladakh Mountains adventure trek to relaxing in the tranquil Coco Bodu Hithi resort in the Maldives.
1. Two-week road trip through Alabama in an RV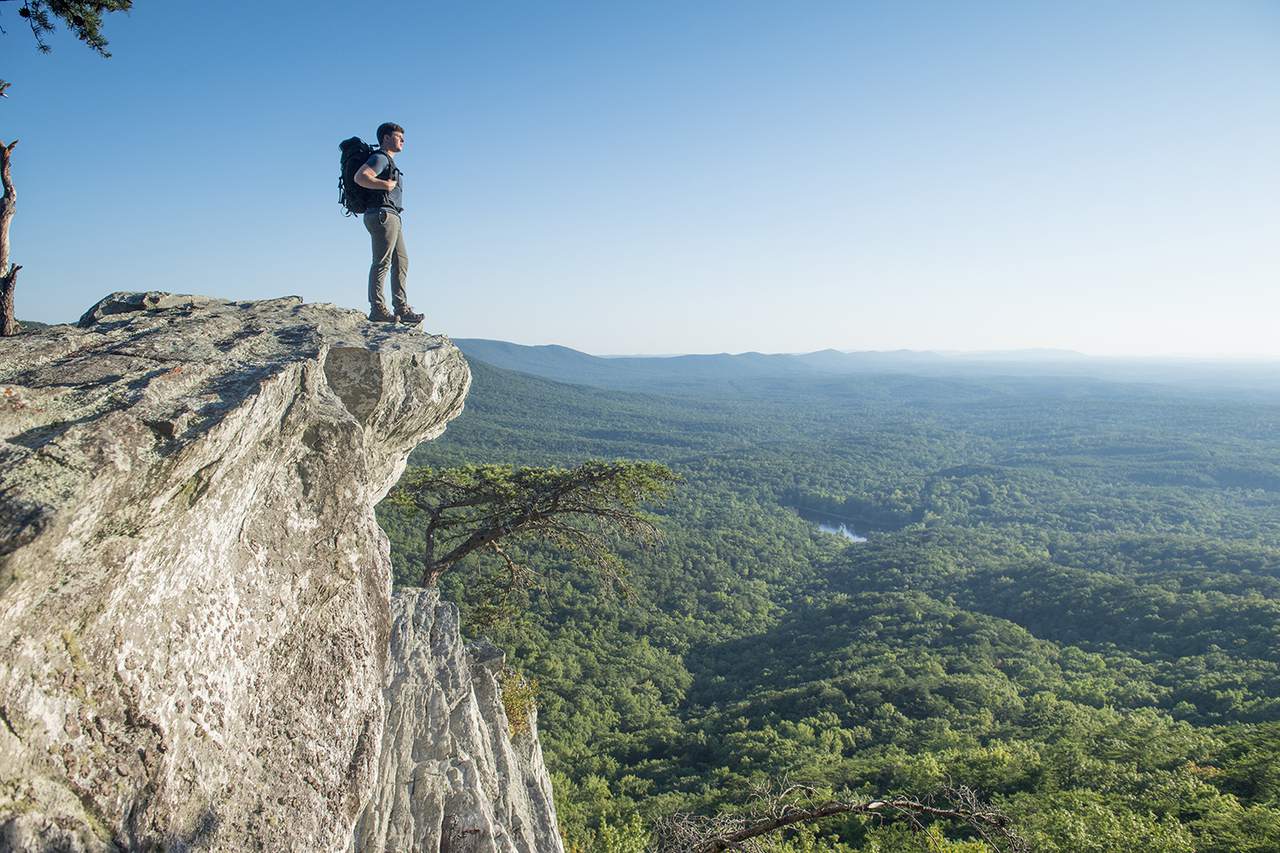 Explore the great outdoors and discover all that Alabama has to offer on a road trip in an RV. Discover Lookout Mountain Parkway, America's most colourful 100-mile scenic drive with waterfalls, canyons, scenic brow vistas, unique towns and villages and national parks along the way. Then, head towards the high-tech Rocket City of Huntsville to visit the U.S. Space & Rocket Center and learn about its part in the race to the Moon.
America As You Like It has a 14-night RV package with Cruise America to Alabama from £1249 per person, based on four people sharing. This includes return flights from Heathrow to Nashville with BA, one night at the Nashville Airport Inn and Suites on arrival and 13 nights C25 RV rental, including insurance, unlimited mileage, vehicle kit and personal kits.
How much: Price for two people sharing is £1840 per person. Quote "TTM 2020" when you book to get this deal.
2. 6-day Safari adventure in Botswana
Observe an incredible variety of wildlife during a 6-night trip to Botswana in southern Africa. The tour, run by Jumbari Family Safaris, begins at Elephant Valley Lodge, where you will spend two nights. Go on your first Game Drive through Chobe National Park, known for its large herds of elephants. The next day you'll get the chance to go on a boat cruise along Chobe River.
You will then make your way to the Okavanga Delta, which covers a whopping 15,000 square kilometres during the wet season when the floodwaters arrive. You'll spend your last two days at the Moremi East Camp, and you'll have the chance to observe lions, leopards and rhinos at Moremi Game Reserve.
How much: Jumbari are offering a special price of $1,906 for readers of The Travel Magazine, saving more than $1000 per person. This also includes automatic upgrades to luxury tents for all three camps (subject to availability).
3. Madagascar: Lemurs, Baobabs & Beaches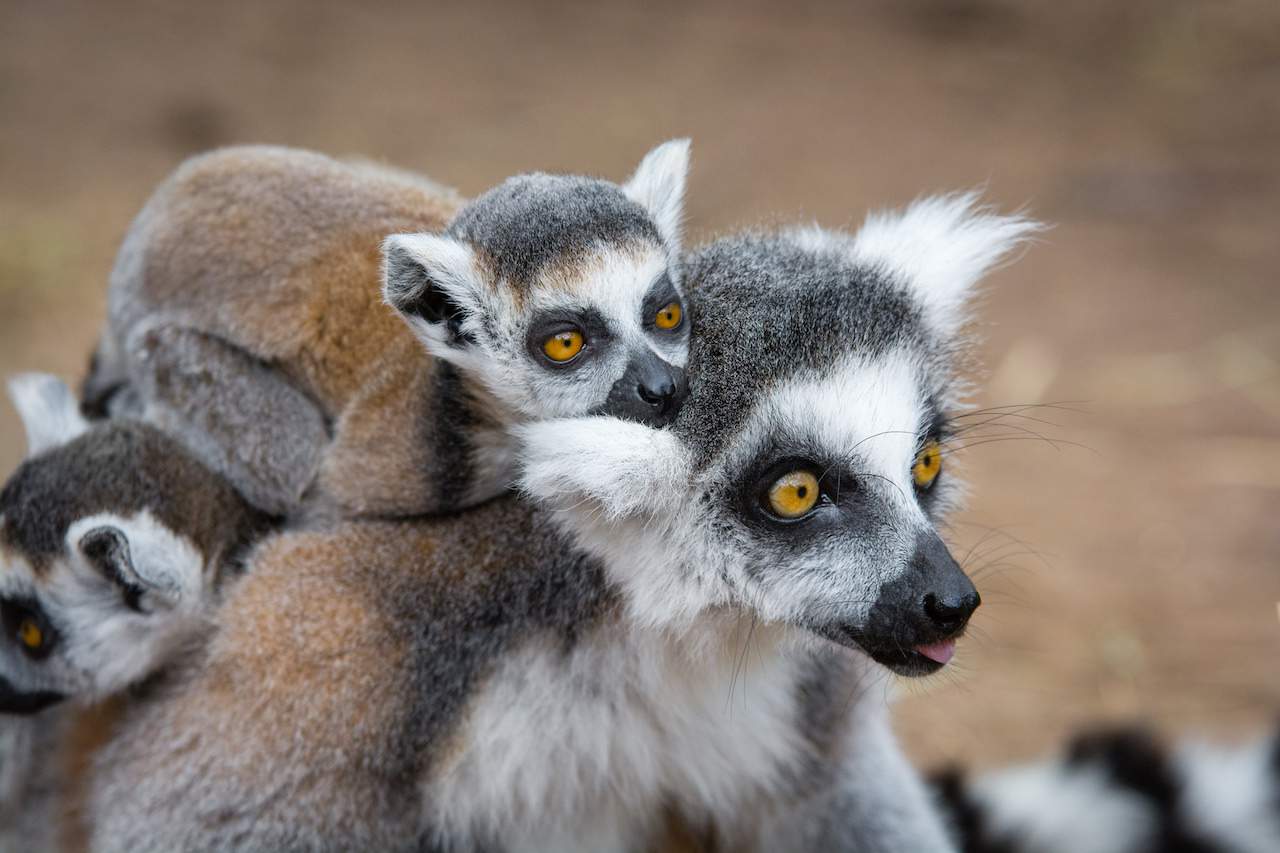 Utterly unique is perhaps the best way to describe Madagascar. Having separated from mainland Africa 165 million years ago it has a fascinating mix of wildlife found nowhere else on the planet. This guided tour with Africa & Beyond takes you to the vibrant capital, Antananarivo, to Andasibe National Park to visit the lemurs, Kirindy and the other-worldly Avenue of the Baobabs (also known as "upside down trees"), before a relaxing beach stay on Nosy Be island.
How much: Prices start from £3,646 per person for 12 nights travelling in July 2021, and includes international flights and all transfers.
4. Northern Sicily: Islands and Volcanoes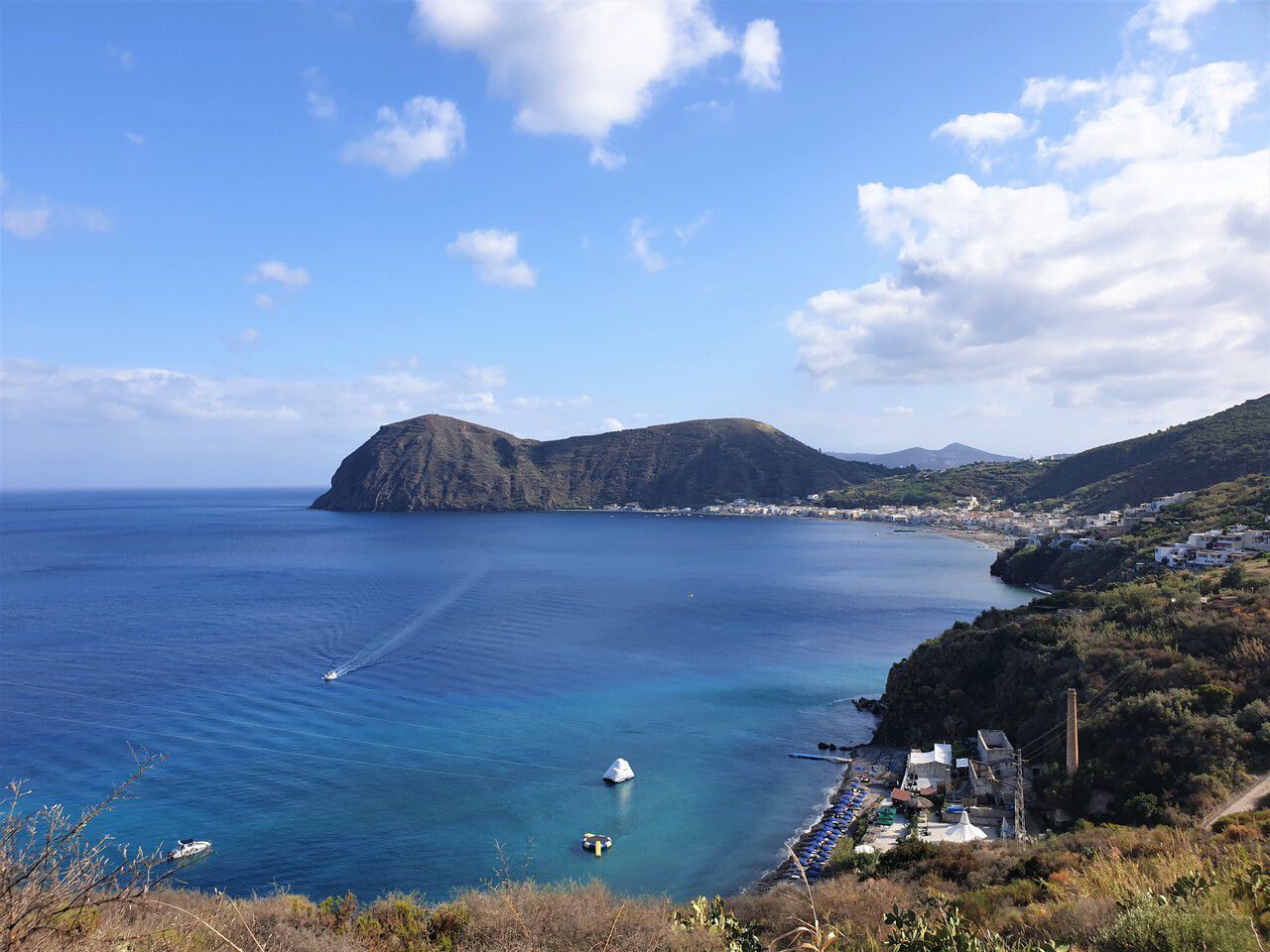 Global tour operator G Adventures has recently launched a new collection of destinations and adventures for 2021. Their aim is to shine a light on lesser-visited areas that are often overlooked by mainstream tourism. Why not sign up to their newly launched tour in northern Sicily?
Hiking, swimming and kayaking to get the blood pumping, boat trips around erupting volcanoes, visits to tiny fishing villages and the opportunity to see the Aeolian Islands, where locals head for their little piece of paradise – this northern Sicily tour is a window into the local way of life and the natural beauty of this Italian island. Taking in popular spots such as Taormina and Mt Etna, the trip also includes visits to charming Celafù and historic Lipari, which are rarely visited by travellers.
How much: Prices start from £977 per person if you book before December 6th, and from £1,149 thereafter. First departures start in March 2021.
5. Stay the night in a "snow globe" in Swedish Lapland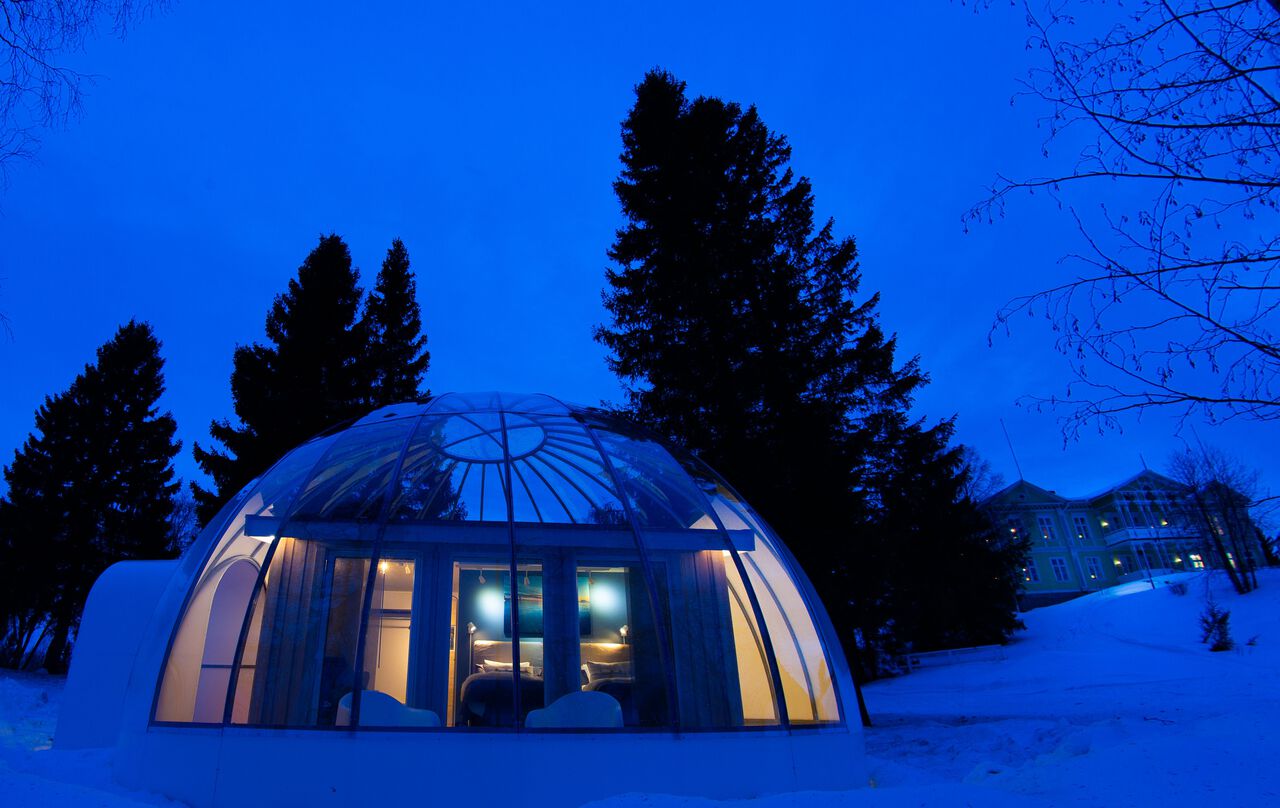 Worried about social distancing? These "snow globe" cabins cabin in Swedish Lapland are contained inside a huge, heated bubble keeping guests both cosy and safe.
The Ice & Light Village can be found near the Arctic Circle on the banks of the Kalix River in Swedish Lapland. The cosy relaxing cabins have been built to offer guests the perfect setting from which to experience Arctic nature. The windows in the walls and roof allow you to connect with the wilderness around you.
The bubbles are located along the beautiful Kalix river, so there are plenty of opportunities to try winter activities including snowshoeing, ice fishing and cross-country skiing.
The cabins cost between SEK 1690 (c.£150) and SEK 2690 (c.£240) per night for two people sharing. The price includes breakfast inside the cabin. Winter activities can be booked at an additional cost.
6. Camino del Norte – San Sebastián to Oviedo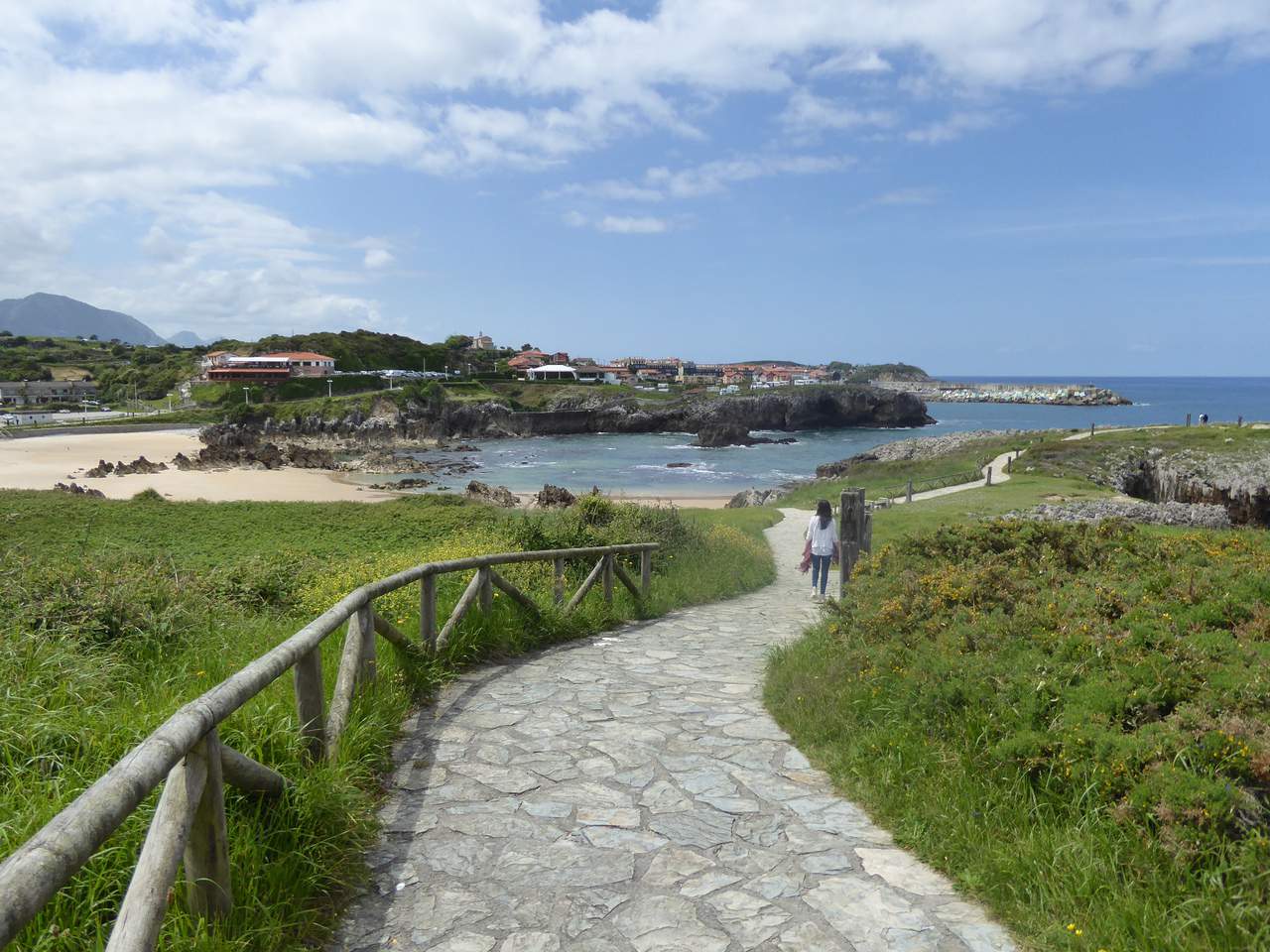 Often overshadowed by its more famous neighbour, the Camino Frances, the Camino del Norte is a stunning hidden gem. Stretching through the Basque and Asturias regions of Spain between San Sebastian and Oviedo, you will find an abundance of culture, spectacular food, hilly countryside, and coastal roads.
Fuel up with delicious pintxos (the region's version of tapas) and soak up the culture in Bilbao – home to the Guggenheim Museum. Santander was the holiday home of the old Spanish royal family and is filled with palaces, cathedrals and beaches. In Oviedo, pick up a glass of their famous hard cider – poured from nearly two feet above your glass!
Of course, the adventure doesn't have to stop there! If you have time for a longer getaway the trail continues all the way to the heart of Galicia – Santiago de Compostela.
Each day is different, with manageable walking distances and plenty of breaks. This holiday is suitable for all fitness levels and can be tailored to your personal needs.
How much: The trip costs from €2320/person (two sharing) with One Foot Abroad including 23 nights' B&B in comfortable hotels and guesthouses, luggage transfers, 24/7 customer support, maps and holiday packs.
7. India: Ladakh Mountains Adventure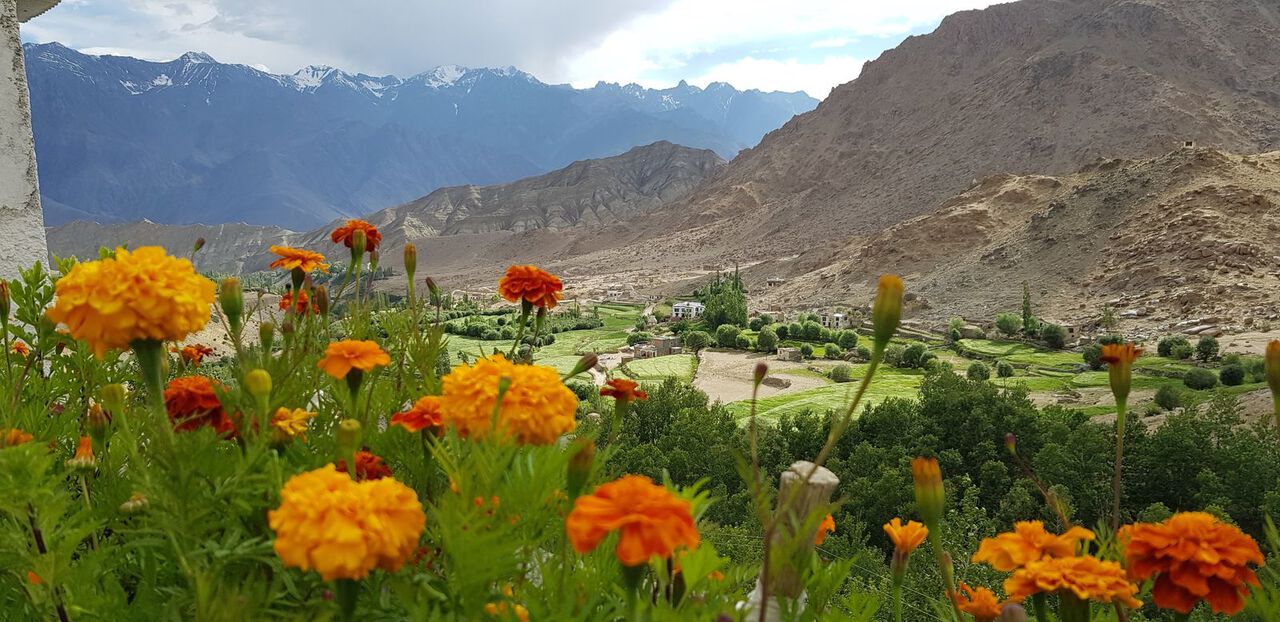 The Ladakh region, known as "Little Tibet", is one of the most remote areas of India, lying to the north of the Himalaya on the Tibetan Plateau. On this incredible trip with YellowWood Adventures, you will visit many of the Tibetan monasteries, palaces and local people's homes in the region. Ladakh is far removed from the disputed region of Kashmir between India and Pakistan, and is a fantastic opportunity to experience the area and the peaceful way of life beneath the snow-capped mountains.
Beginning the tour in Leh, you will visit several centuries-old functioning monasteries and the monks, beginning our trek from Ridzong. It is a short and easy route that seldom goes over 4000m. You will pass through many medieval villages on the way, experiencing their temples, libraries and the unchanged lifestyle of the locals in their fields and homes.
This high mountain region has remained isolated for centuries to the outside world due to its inaccessibility. From high altitude lakes, you will head down into remote valleys dotted with lush meadows and spectacular ochre-coloured rocky landscape that changes its mood along with the light.
How much: Prices start from £1,450 per person, departing July 31st – August 8th 2021 (9 days).
8. Spend a week in Lanzarote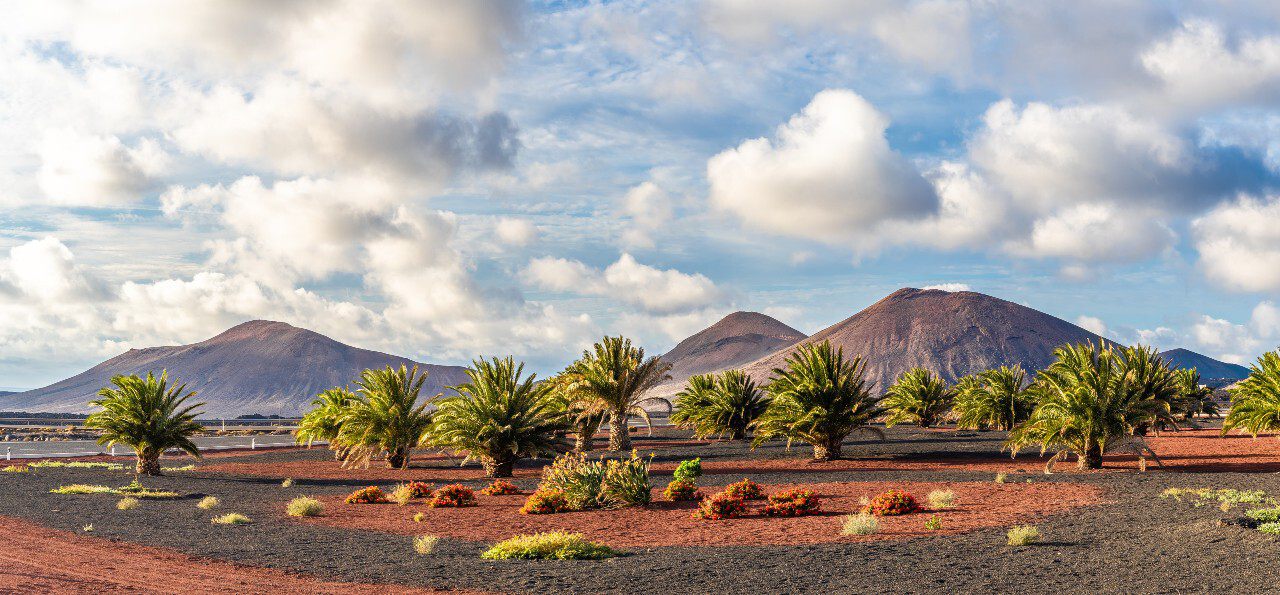 Red lava fields, green caves and orange-tinged sands…it's easy to take in the beauty of Lanzarote with a visit to Timanfaya National Park. Covering an impressive quarter of the island and boasting a jaw-dropping landscape defined by years and years of volcanic activity, Timanfaya is more than worth the hike! From challenging walking tours to fun camel rides, you can take on this huge terrain any way you like for an experience to remember.
When Lanzarote offers so much more than just sun, sea and sands, why not turn your holiday up a notch? Tour amongst 32 volcanoes and moon-like landscapes, from the Green Lagoon to the rolling vineyards of La Geria and everything in between. For this otherworldly experience, you'll need a holiday package to match.
How much: Make your base in Lanzarote with loveholidays from just £172 per person. Price includes a 7-night hotel stay plus return flights and ATOL protection!
9. 10-Day Uganda Ultimate Primate Safari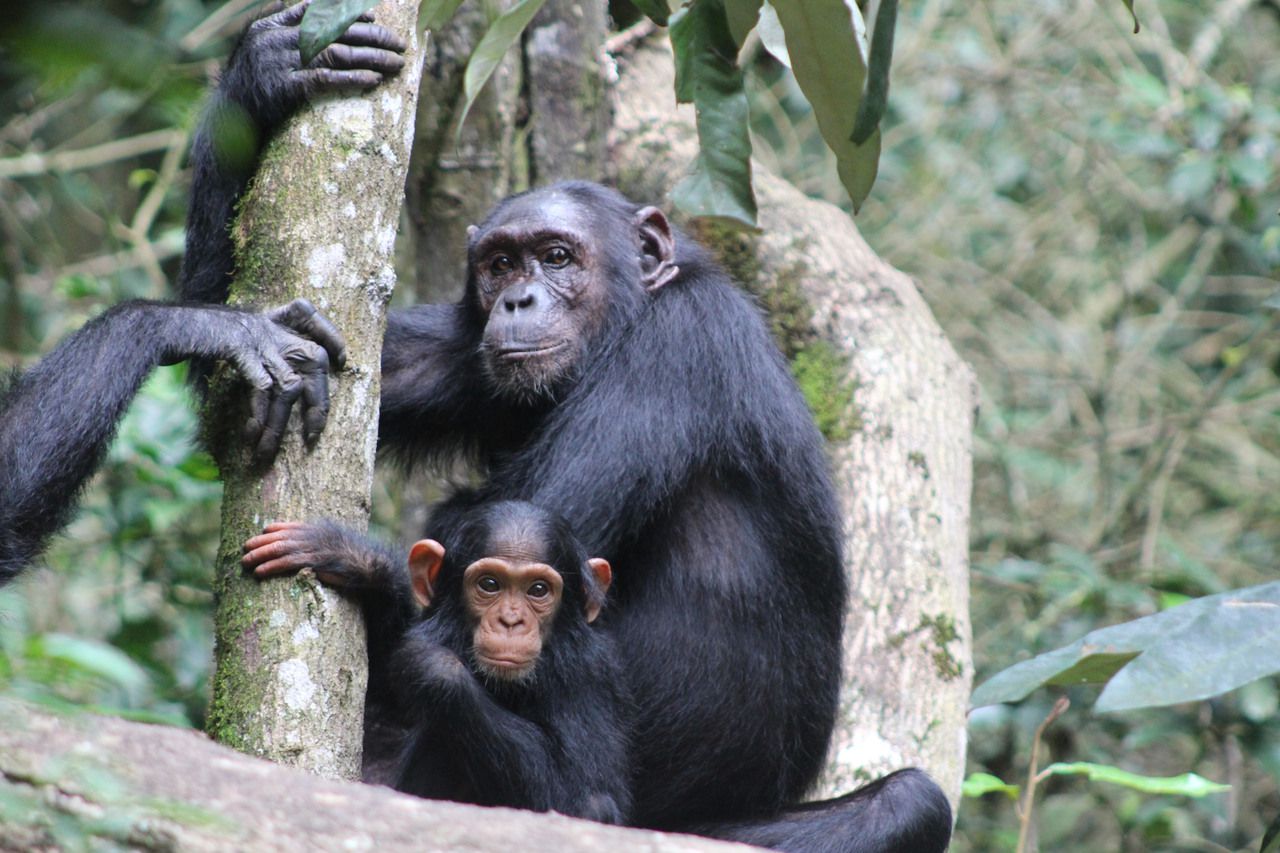 Uganda is home to about 20 primate species that enjoy the habitats of rain forests, savannahs and mountainous areas.
On this 10-day trip in Uganda with Kagera Safaris, you will have the opportunity to experience chimpanzee trekking in Kibale national park and gorilla trekking in either Bwindi impenetrable national park or Mgahinga gorilla national park.
Observe big mammals while on a game drive in Queen Elizabeth national park and Lake Mburo national park, and take part in a boat safari on the Kazinga channel connecting Lake George and Lake Edward.
In Ishasha sector of Queen Elizabeth national park, you might be lucky and watch the spectacular tree climbing lions. All this will be topped off with the beautiful landscape of Uganda and the friendly people who live there.
How much: prices start from $3800 per person based on two sharing. Included in the price are all the tour highlights, full board accommodation, airport transfers and necessary permits.
10. Luxurious week-long stay in the Maldives at Coco Bodu Hithi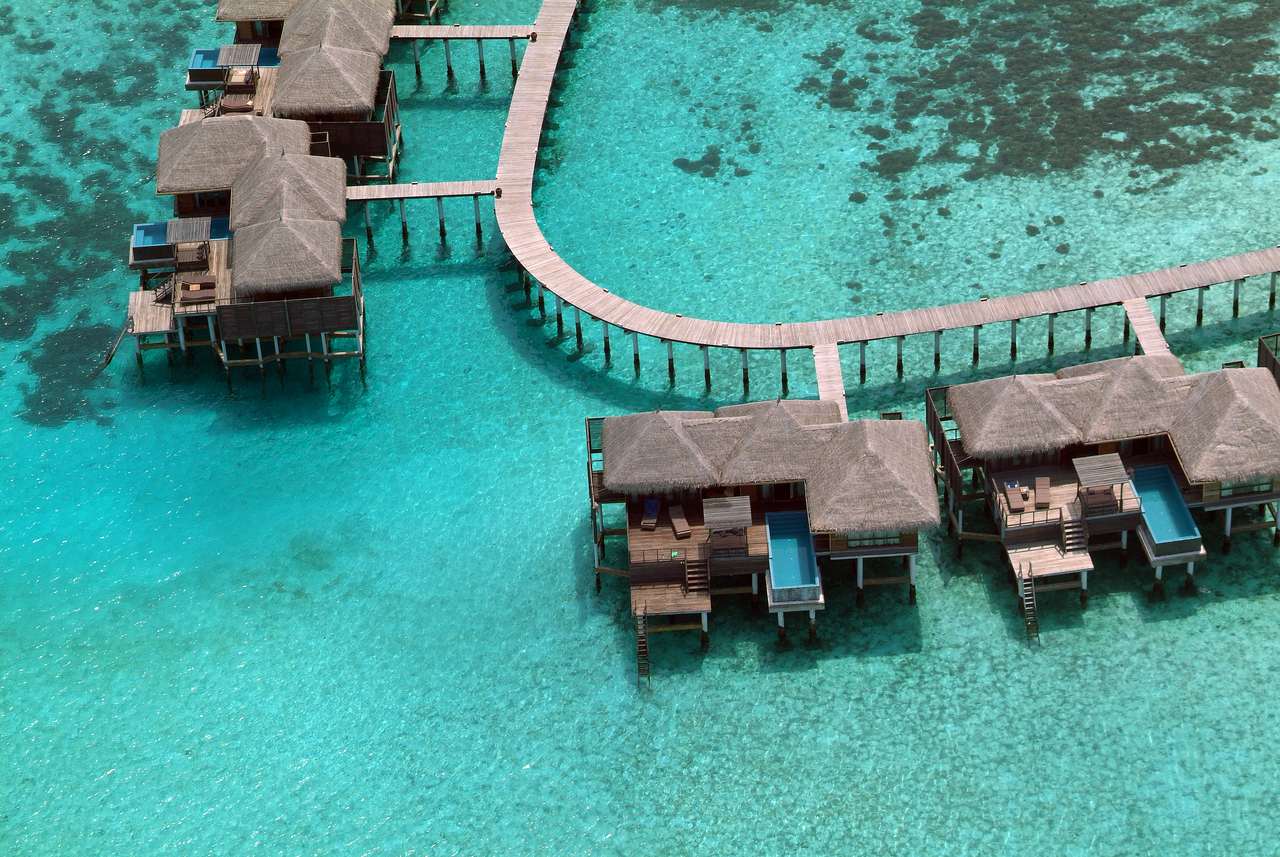 It only takes 15 minutes to walk the length of the tiny but lush Coco Bodu Hithi resort island in the North Male Atoll in the Maldives. Part of the Coco collection and owned by four locally-based brothers, the resort is just 18 miles from the capital, Malé, by speed boat.
It's a totally tropical approach; met by gorgeous white sands dotted with palm trees followed by a walk along a pathway that takes you into the dense canopy of the forest.
Wherever you are at Coco Bodu Hithi you are never far away from the view of the water; imagine running on a treadmill inside a gym that's suspended over the ocean.
The hotel has top notch sustainability credentials with a regime of monthly coastal clearups ensuring a plastic-free zone and a clean environment.
How much: Prices start at £2,649 (saving 50%) per person for 7 nights based on 2 adults sharing with tropicalsky.co.uk. Price includes flights from London Heathrow via Dubai on a Half Board basis staying in an Escape Water Villa (free upgrade from Water Villa). This deal is available until December 20th for stays taking place from now until October 31st 2021.
11. Two-week cultural journey through Peru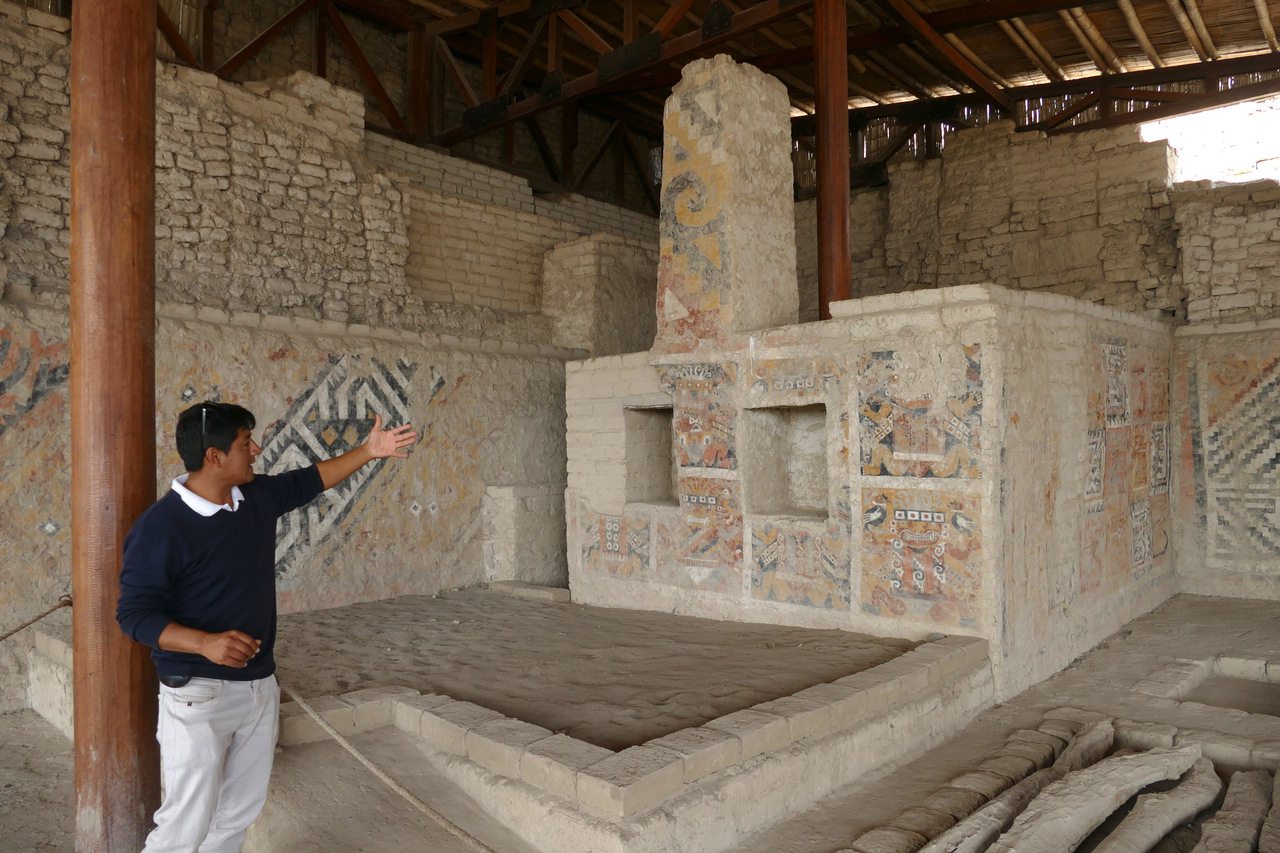 Next year will see Peru celebrate 200 years since it declared independence from Spanish rule, and there's no better time to visit according to Latin America operator Pura Aventura.
Take part in the Pacific & Andes: A Cultural Journey Through Peru holiday that explores the country's fascinating past. The adventure begins in the Sacred Valley with time to absorb the way of life here. Meet Emma and her three daughters who warmly welcome guests into their home for dinner, and Nilda who displays immense pride in showcasing her weaving co-operative. There are also encounters with market traders and shepherds.
Among the Incan ruins that feature here are the mighty hilltop citadel of Pisac, and the fortress of Pumamarca, where guests are likely to have the site to themselves. The finale is a stay on the lesser-visited north coast to sample the freshest ceviche and to discover the pre-Incan ruins of Chan Chan, the world's largest adobe city, as well as the Moche pyramids and the archaeological site of El Brujo.
How much: Pura Aventura offers a 13-night Pacific & Andes trip from £4,950pp sharing, including B&B accommodation, some meals, all internal travel and some guiding.
12. High Paths of Northern Portugal
The views are so big and panoramic on this new self-guided walking holiday to Portugal that they are bound to stop walkers in their tracks. The route spans the country's only National Park, Peneda-Gerês NP in the remote north which will be marking its 50th anniversary in May 2021.
It is a wild, mountainous landscape, carved and created by ice but which today is all about water, with cascading rivers, wide lagoons and waterfall pools for wild swimming. While walkers may not see another soul, there are wild horses, cachena cattle, myriad flowers, butterflies and beautiful insects galore, even the Iberian wolf.
Over 7 nights, stay in six very different places: from a charming village house to a 12th century monastery through to a smart spa hotel. This is surely Portugal's best walking with wow features in every "leg" and, combined with Portugal offering some of the best value in Western Europe, this new journey by foot is certainly tipped to be a popular choice for keen walkers.
How much: Inntravel offers a week's walking along the High Paths of Portugal from £830pp sharing, including 7 nights' B&B, 4 dinners, 5 picnics, luggage transfers, route notes and maps. Available April 1st to July 14th and August 20th to October 31st 2021.

Credit: Source link