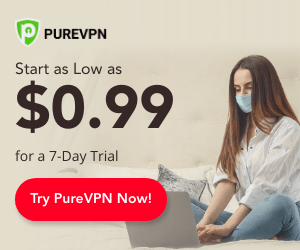 The Kenya Revenue Authority has frozen bank accounts of the country's two leading universities in what now threatens to cripple higher education in Kenya.
The taxman has attached accounts belonging to the University of Nairobi and Kenyatta University in a bid to recover billions owed by the institutions in unremitted taxes.
The two are yet to remit statutory deductions—Pay-As-You-Earn—running into billions of shillings. The debt has accumulated for years.
The Star has established that KRA has attached UoN bank accounts containing approximately Sh450 million, putting the university's education programmes in jeopardy.
It was not immediately clear how university staff would be paid, heightening fears of industrial action.
All bank accounts for Kenyatta University were also frozen.
"What is happening is sad. It's like government fighting government," a source familiar with the matter disclosed.
On Sunday, UoN vice chancellor Prof Stephen Kiama and his KU counterpart Prof Paul Wainaina admitted the institutions owe the taxman a lot of money but denied their accounts have been frozen.
"UoN accounts are not frozen. We have made arrangements with KRA on how to deal with PAYE moving forward," Prof Kiama said.
"The University of Nairobi is not affected because we had a good discussion with KRA officials some time and the university committed to do whatever it takes to continue to pay," he added.
The vice chancellor however admitted that the university owes KRA Sh7 billion and disclosed the institution is in a in a financial crisis.
"Obviously with the challenges that we have of finance, all universities face a lot of challenges, including UoN," he said.
"The problems that have been there is that we have unions that go and discuss bargaining agreements to increase salaries, but those salaries are not financed by the Exchequer," he added.
On his part, Prof Wainaina downplayed the closure of the accounts even as he denied KU's have been attacked.
"Normally what happens, is sometimes KRA kind of closes some accounts for the university and they negotiate. So, it is not a big deal," he said.
Yesterday, Universities Academic Staff Union secretary general Constantine Wasonga declined to comment to inquiries by the Star on how the staff of the two institutions have been affected by the closure of the accounts.
The situation, sources said, was worsened by the National Treasury's decision to slash universities' Sh1.8 billion development budget for the current financial year.
The budget cut has threatened to stall ongoing infrastructure projects and exposed the institutions to legal suits by contractors whose contract terms may not be met.
The budget cut was implemented despite President Uhuru Kenyatta's order that projects that are over 85 per cent done be completed in six months.
The financial crisis in universities was first exposed in 2019 by the Auditor General.
The report showed UoN, KU and Multimedia universities were technically insolvent, operating on bank overdrafts and failing to remit billions in employees' statutory deductions including loans.
During the 2017-18 financial year, UON, Kenyatta University and Multimedia University alone reported negative working capital of Sh5.5 billion.
Kenyatta University reported the highest debt at Sh3.4 billion, followed by UoN at Sh1.4 billion and Multimedia at Sh700 million as at June 2018.
Vice-chancellors have proposed increase in university fees. They say the current tuition fee of Sh16,000 cannot cover the training costs.
The fees increase is also meant to plug revenue holes created by the de facto abolition of the privately sponsored students programme in 2015.
However, the fee increment bid has faced resistance from many stakeholders among them students.
Former Education Chief Administrative Secretary Zack Kinuthia is among those who opposed the policy.
In February this year, Zack was moved to the Ministry of Sports.
Credit: Source link