France has eased lockdown, the most severe in Europe, and has opened its borders to travellers from the EU. Britons, though, are still facing quarantine.
However, this is a tit-for-tat measure put in place after Britain announced it would be implementing its self-isolation policy. In truth France's scheme is not enforced and neither will there be any fines.
President Emmanuel Macron said
This does not mean that the virus has gone and that we can completely drop our guard. The summer of 2020 will be a summer unlike any other and we will need to watch the evolution of the epidemic to be prepared in case it comes back with renewed strength.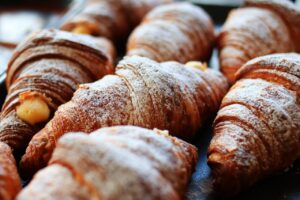 Around France, restaurants, bars and cafes have opened their doors which means you can once again enjoy cafe culture.
The Eiffel Tower will open next week to visitors able to use the stairs. The lift will be available in July. The Pompidou Centre will open on July 1 and the Louvre on July 6.
The UK's 14-day quarantine for all international arrivals (including returning holidaymakers) was introduced on June 8. This will be reviewed on June 29 and this could lead to an "air bridge" agreements after. Air bridges are currently being considered by the government which will allow for quarantine free travel between certain countries.
Things to note:
The Foreign Office is still advising against all but "essential" travel which means that small tour companies cannot operate until the advice changes
Travel insurance will be hard to come by
You will need to self-isolate for 14 days when you return to Britain. This will be reviewed on June 29.
There are limited flights to France. BA (British Airways) has a few flights between Paris Charles de Gaulle and London Heathrow. Air France is offering a limited service too and has introduced thermal testing.
Ryanair is to start flights in July while easyJet says some French destinations, including the capital, Paris, are due to operate again by August..

Credit: Source link