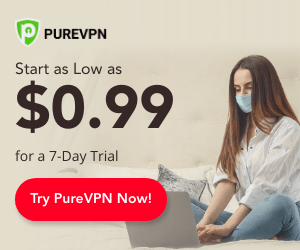 A delegation from World Athletics is expected in the country in June to assess Kenya's preparations for the World Under-20 Championships this summer.
Kenya is set to host the World Junior event on August 17-22 just a week after the Olympic Games in Tokyo, Japan.
Athletics Kenya (AK) President Jackson Tuwei said Kenya held talks with officials from the world governing body during the just concluded World Relays Championships in Poland.
"As you know we are preparing to host the World Under-20 Championships and as we headed to Poland we had a series of meetings with delegates from World Athletics. From the talks they also agreed to visit Kenya next month to assess our readiness for the event," said Tuwei.
At the same time, Tuwei revealed that they are in talks with a host of countries with the aim of having more countries grace the biannual event amidst the pandemic.
"Covid-19 has caused a lot of havoc globally and like in Poland most countries withdrew from the championships and we don't want that to happen to us. We have therefore decided to talk to other countries and we have already started engaging them because we want to have big numbers come to Nairobi for World Under-20," said Tuwei who also chairs the event's Local Organising Committee.
Tuwei's sentiments comes a day after Australia became another high-profile country to withdraw from the global showpiece citing Covid-19 challenges.
"The decision to withdraw the team from the World Under-20 Championships was made this week in consultation with parents and guardians of athletes, and comes after a detailed review of many factors identified by Athletics Australia and the Australian Government.
Some of these factors include the heightened risk of terrorism throughout Kenya, the impacts of COVID-19 and quarantine rules surrounding under age athletes, as well as insurance implications when travelling to Kenya," said a statement from Athletics Australia.
Australia joins New Zealand who also withdrew from the championships a fortnight ago citing health and security fears.
"There is a heightened risk of terrorism throughout Kenya at present, including an ongoing threat based on credible information indicating that Westerners may be targeted by extremists in the Nairobi area. The NZ Consulate in Kenya has advised Athletics NZ against hiring a security escort for our team as, according to their expertise, the presence of security details can make a group stand out and therefore become a potential target," read part of the statement from Athletics New Zealand.
Sports Cabinet Secretary Amina Mohammed on Saturday visited the Moi International Sports Centre, Kasarani, the venue of the week-long event where she expressed her satisfaction with the preparations.
"I was impressed by the world class facilities that will be used by World Athletics officials, Media and the Local Organising Committee," she said.
Credit: Source link